Looking for a fun family weekend activity? How about the Bolts Family Carnival? It takes place on Jan. 24 from 1 - 4 p.m.
Fans attending the Carnival will be able to interact with the entire Lightning team, coaching staff and media personalities who will be in rotation throughout 40+ different game and activity stations throughout the building all afternoon. The event under the Amalie Arena big top will include traditional carnival games like dunk tank, skee ball, balloon darts, high striker, bowler roller and bottle toss, along with more modern games like ping pong, Wii and box hockey. Fans will also have an opportunity to take photos with the Stanley Cup, take a tour of the Lightning locker room and challenge themselves in the Bolts Rookie Combine.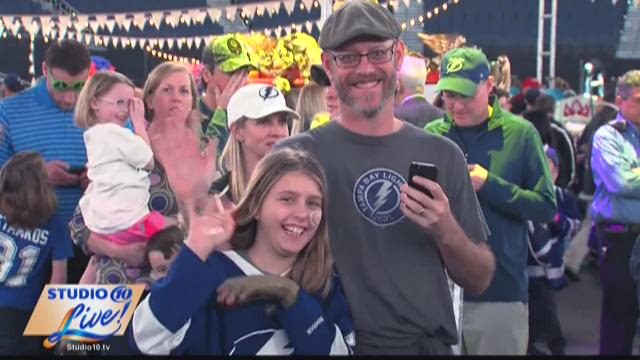 This is a unique opportunity for fans to interact with Lightning personalities outside of 'hockey' and challenge players and coaches to family fun carnival games while raising money for a good cause.  The Bolts Family Carnival will cost $40 per person and $20 for children 12 and under, with all proceeds going to the Lightning Foundation which will distribute funding to dozens of local non-profits.