TEXAS CITY, Texas – Baytown Police has confirmed that they have found the body of missing 16-year-old Kirsten Fritch on Thursday.
Texas Equusearch have found the body in a wooded area near a building just north of the Shenanigans bar located on 34th Street.
Investigators arrested Fritch's boyfriend, 21-year-old Jesse Dobbs outside of the bar early Wednesday morning.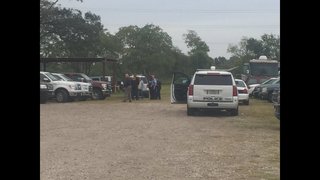 Authorities issued an Amber Alert for Fritch after her mother and younger sister were found dead in their Baytown home. Police say Dobbs is a person of interest in the case. The Amber Alert was discontinued Thursday afternoon.
Investigators say Dobbs is refusing to cooperate and won't give them any information on Fritch's whereabouts.
"We need her home," said Fritch's grandmother, Barbara DeRamus. "This is a mother and grandmother's worst nightmare."
Dobbs started dating Fritch after they met online and moved into the family's house, according to DeRamus. She says Fritch's mother wanted him out.
"He just seemed like a lowlife," she said. "I thought what was Kirsten doing with this idiot."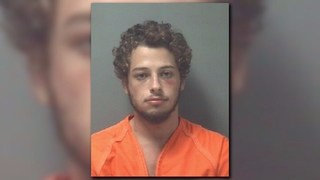 Tuesday morning, police found Fritch's younger sister, Breanna Pavlicek, 13, and their mom, Cynthia Morris, 37, dead with gunshot wounds in the family's Baytown house.
"I believe he murdered my daughter and my innocent 13 year old granddaughter," said DeRamus. "I hope he rots in hell."
Police have not charged Dobbs with the murders. He is currently being held in the Texas City jail on charges of resisting arrest.
© 2018 KHOU-TV