ST. PETERSBURG, Fla. — A new high-tech exhibit at the Dalí Museum lets you step right into the surreal world of a Salvador Dalí painting.
Dalí Alive 360°, a multi-sensory, immersive experience, opens to the public on Thursday, Aug. 3.
The exhibit tells the story of Salvador Dalí 's life through four chronological sections of a sound and light show in the museum's brand-new addition: The Dalí Dome.
The climate-controlled steel dome was constructed in the museum's Avant-garden, and at 39 feet tall and 60 feet in diameter, it's impossible to miss. The space will illuminate — literally — the triumphs and challenges of Dalí's career through animations of melting clocks, mind-bending illusions and other iconic imagery.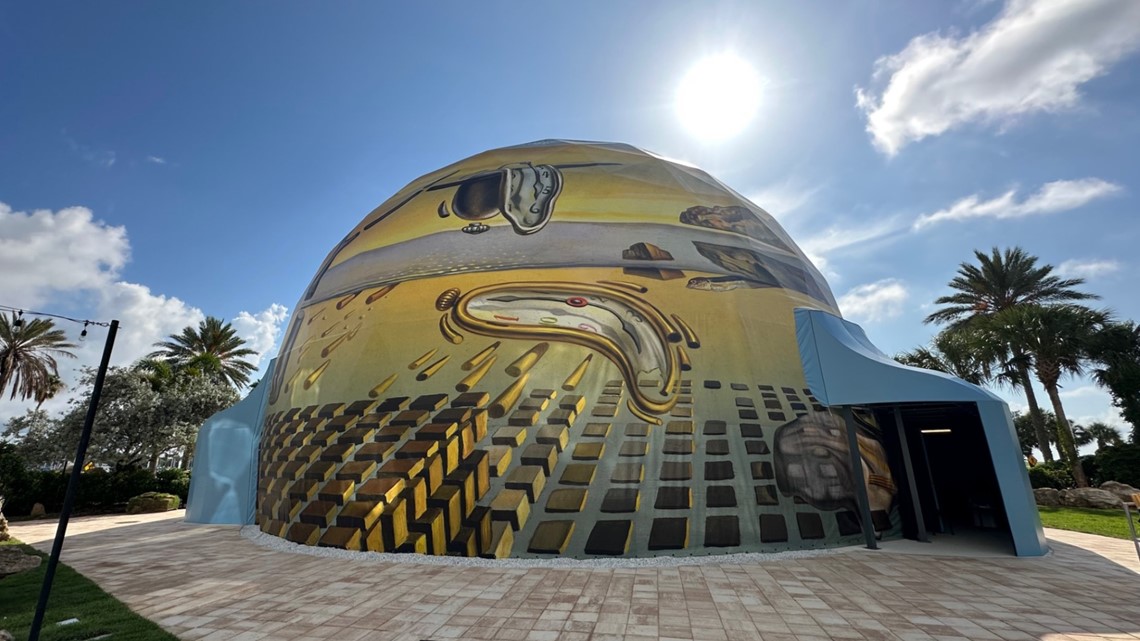 "The embrace of technology is part of our DNA because we get that from Dalí," Dr. Hank Hine, the museum's executive director, said. "Would he like this dome? You bet he would."
Dalí Alive 360° was co-produced by the creators of Van Gogh Alive, which has been experienced by more than 8.5 million people in 90 cities across the world, including St. Petersburg when the exhibit came to the Dalí Museum in 2020.
The combined $44 admission will provide access to a Dalí Alive 360° showtime plus everything in the museum's permanent collection, including the Dreams of Dalí virtual reality experience, special exhibits and Café Gala. Discounts are available for seniors, students, children, first responders and military service members.
"Our hope is that you'll feel the power of art to bring you closer to your own lives, to see the world in a new way," Hine said.