TAMPA, Fla. — Avast! The great 2020 invasion is over. And, whether ye buccaneers were along Bayshore Boulevard as a parade goer, krewe member, or on a float−we are sure your day was filled with beads, maybe a little booze and plenty of treasures.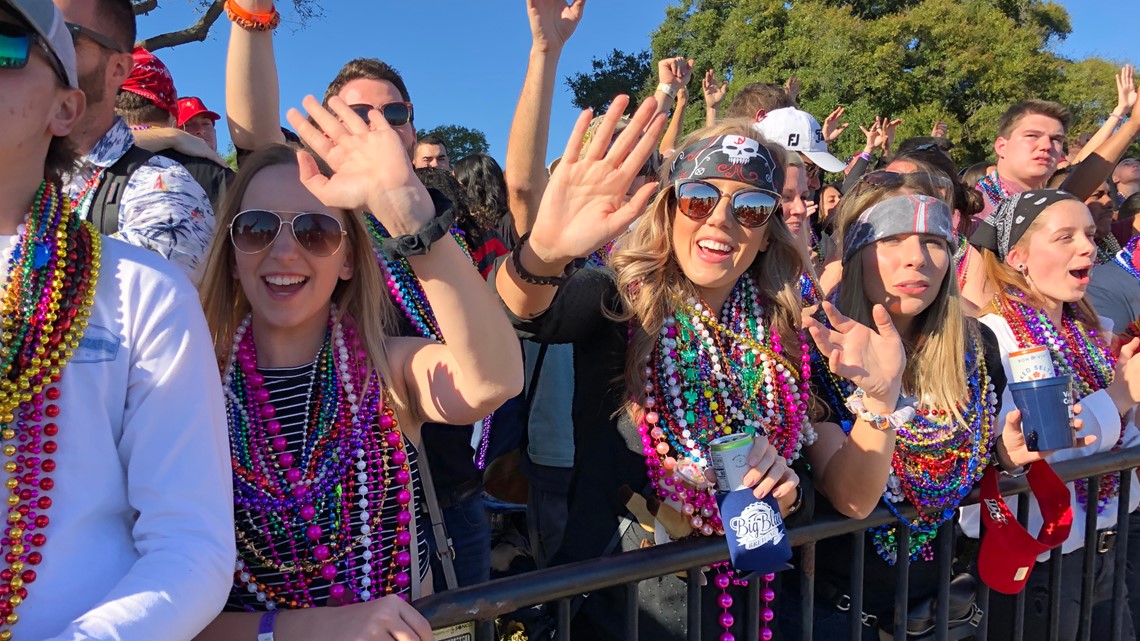 About 300,000 people, 103 floats, five marching bands and more than 50 krewes invaded Bayshore as the Tampa Bay welcomed pirates who wanted to take over the city.
But why Gasparilla, you ask!? Well matey, a true seadog knows the story of Jose Gaspar−a pirate who terrorized the coastal waters of West Florida during the 18th and 19th centuries. Now, every year since May 1904, hundreds of thousands travel to attend this third-largest parade in the U.S.
What other people are reading right now: