The Most Reverend Michael Curry delivered the address during the Royal Wedding Saturday morning, and his address was more like a traditional sermon that you would see in an American church service than in an Anglican service -- but who is he?
Curry is the Presiding Bishop and Primate of the Episcopal Church in the United States. He is Chief Pastor and serves and President and Chief Executive Officer and is chairman of the Executive Council of the Episcopal Church.
He was installed in that position in November 2015 after being elected to a nine-year term.
PHOTOS: Royal Wedding of Prince Harry and Meghan Markle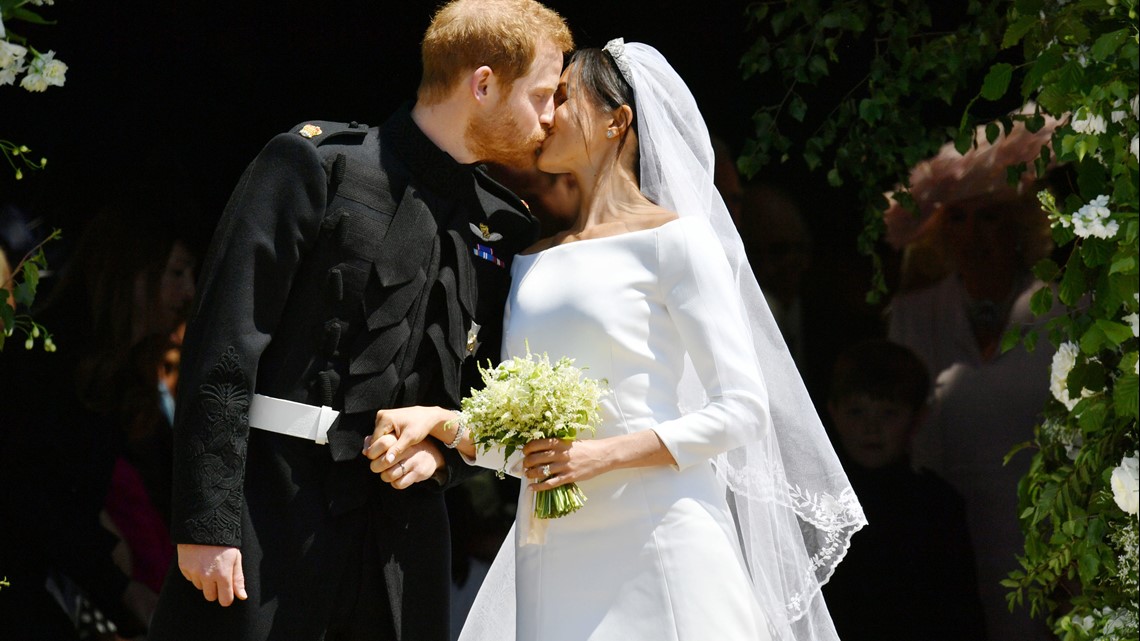 Curry quoted a slave song and a speech by slain American civil rights icon Dr. Martin Luther King Jr. during Prince Harry and Meghan Markle's wedding.
Speaking to an audience that represents the heart of the British establishment, the first African-American to have served as presiding bishop of the Episcopal Church quoted King.
"We must discover the power of love, the redemptive power of love," he said during the animated sermon. "And when we discover that, we will be able to make of this old world a new world."
Curry didn't stop with King. His address reflected the philanthropic work pursued by the couple, who with their vows adopted a new official title, the Duke and Duchess of Sussex.
"Oh there's power in love. There's power. Not just in its romantic forms," he said.
"I'm talking about some power, real power, power to change the world ... If you don't believe me there were some old slaves in America's South who explained the power of love."
Curry continued, "They sang a spiritual even in the midst of their captivity. It's the one that says there's a balm in Gilead, a healing balm."
Curry departed from prepared remarks distributed ahead of time, directing his sometimes light-hearted conversational comments at the couple sitting before him.
"There's power in love to help and heal when nothing else can. There's power in love to lift up and liberate when nothing else will. There's power in love to show us the way to live." He went on: "I'm talking about some power, real power, power to change the world."
"Imagine our governments and countries when love is the way," he added. "Imagine business and commerce when this love is the way … No child would go to bed hungry in such a world as that. Poverty would become history in such a world as that."
Curry was born in Chicago on March 13, 1953. He was raised in an Episcopal family -- his father was an Episcopal priest. His mother, also a devout Episcopalian, died at a young age. He and his sister were raised by his father and grandmother.
He attended public school in Buffalo, N. Y., and learned of social activism through his father's leadership and example. He is a graduate of Hobart College in Geneva, N.Y., in 1975. He earned his Master of Divinity degree from Yale University's Divinity School and attended The College of Preachers, Princeton Theological Seminary, Wake Forest University, the Ecumenical Institute at St. Mary's Seminary, and the Institute of Christian Jewish Studies.
Curry was ordained in June 1978 in Buffalo, N.Y. and elevated to the priesthood in December 1978 in December 1978 in Winston-Salem, N.C. He began his own ministry as deacon-in-charge at St. Stephen's Episcopal Church in Winston-Salem in 1978 and was rector from 1979 through 1982. He served as rector at congregations in Lincoln Heights, Ohio and Baltimore before becoming 11th Bishop of the Episcopal Diocese of North Carolina in February 2000.
In his parish ministries, among other initiatives, Curry has had an extensive involvement in preaching missions, the founding of ecumenical summer day camps for children, the creation of networks of family day care providers, the creation of educational centers and the brokering of millions of dollars of investment in inner-city neighborhoods.
Curry has served on the board of a large number of organizations, including the Task Force for Reimagining the Episcopal Church (TREC) and as Chair and now Honorary Chair of Episcopal Relief & Development. He was a member of the Commission on Ministry in each of the three dioceses where he has served.
Curry maintains a national teaching and preaching ministry and has been a frequent speaker at churches, cathedrals and conferences in the United States and around the world.
He is the author of three books: Following the Way of Jesus: Church's Teachings in a Changing World (2017); Songs My Grandma Sang (2015); and Crazy Christians: A Call to Follow Jesus (2013).
PHOTOS: Guests arrive for the royal wedding
Information is from Curry's official bio from the Episcopal Church. NBC News contributed to this report.