As a kid, Tom Stephan never cared for shoes. He told his parents he'd go to school if he could go barefoot. Otherwise, he'd prefer to stay home and go fishing.
Now that he's a parent, he doesn't want to leave the house until he gets a pair of shoes just right.
"You don't always get to pick where life challenges you," he said, while holding a pair of worn-out shoes in his hand. "I'm proud of how far I've come. I think I can do a lot better."
Tom has worked tirelessly for years, trying to perfect wearable shoes. He needs to make them for his daughter, Laura, who was born with an extremely rare condition that left her with just two toes on each foot.
PHOTOS: Dad builds special shoes, attends school shoe for daughter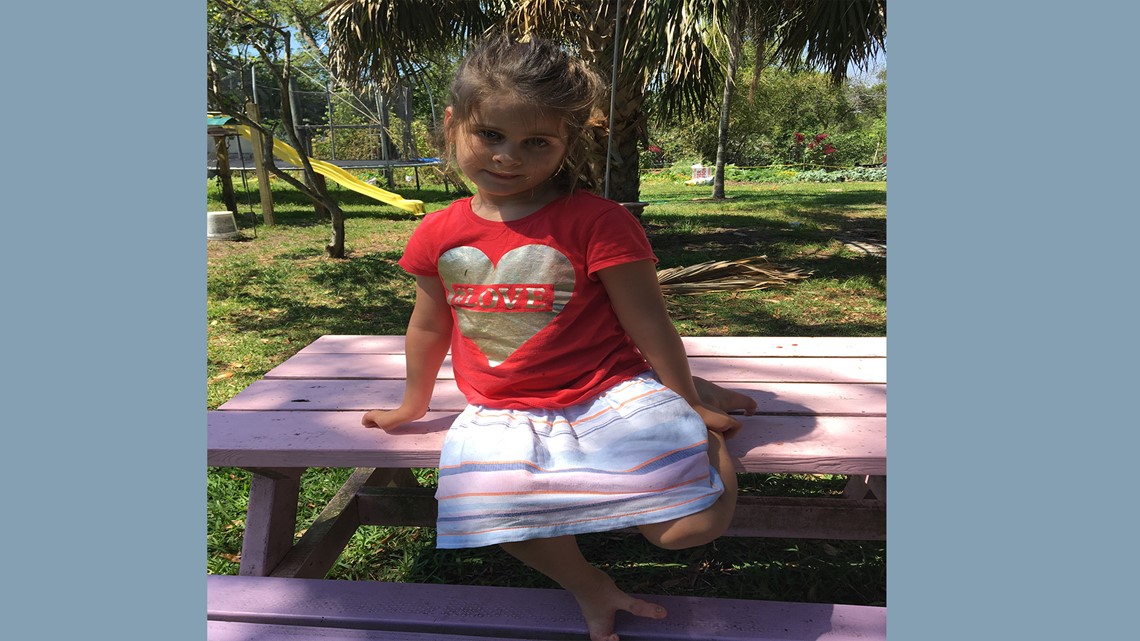 "Yeah, he's special," the six-year-old said of her daddy. "I love his shoes."
Laura's toes point off in awkward directions and her homemade shoes don't always last. She gets one pair per year from the nearby Shriner's Hospital, but outgrows them quickly.
Specialty shoes can cost over $1,000, so Tom has struggled to find a way to get leather and stick together during the high-activity days of a child.
The family learned that a man in Washington state runs a shoe school to teach novice shoemakers the basics of leather working and shoe design. The week-long class piqued Tom's interest, but the price tag was too high.
That is, until Nikhil Patel got involved.
"I wanted to take an opportunity to make a chance and give back any way we could," he said.
Patel, whose girlfriend's mother works at the same elementary school as Tom's wife, mentioned that Tom wanted to get to shoe school someday.
Patel was recently voted the new president of his fraternity at the University of Florida. He asked his frat brothers to help donate to make the trip a reality. The Go Fund Me page he started picked up over $4,000 in three days.
That was exactly the amount of money required to get Tom to shoe school.
"It shows an incredible amount of dedication and passion for your children, and that's just something that I really want to bring about in myself when I grow up, too," said Patel.
The support has meant a lot to a father just trying to make his daughter's feet more comfortable.
"I've cried more in the last week than I have the last ten years," he said, overwhelmed with support, "I still am."
Patel is keeping the GoFundMe link open until June 1. Any additional money donated will be put into a fund to help pay for materials to make Laura's shoes after Tom finishes his lessons.
►Make it easy to keep up-to-date with more stories like this. Download the 10 News app now.
Have a news tip? Email tips@wtsp.com, visit our Facebook page or Twitter feed.