LARGO, Fla. — Jane Schroeder used to wear her father's Army helmet for fun while playing dress-up as a kid. It's now displayed proudly in her home.
Years later, items from that same uniform are displayed proudly.
"He always wanted to be in the Army," she said.
Col. Leonard Schroeder grew up in Baltimore. He was living in Augusta, Ga. when he deployed to France. He is credited as the first American to step foot on Normandy Beach on D-Day in 1944.
PHOTOS: He was the 1st American to land on D-Day. Now his boots offer a legacy in leather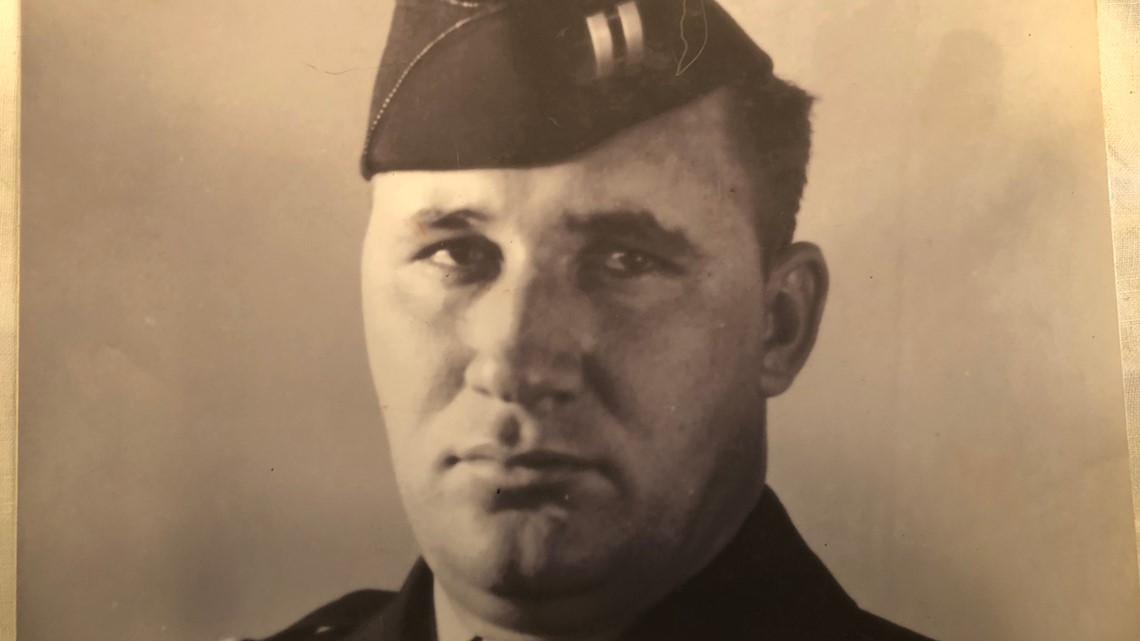 "I'm proud that it happened to be my dad," said Jane, who now lives in Largo. "It was such a moment in history."
Col. Schroeder's boots sit on her dining room table next to photos and newspaper clippings of his heroics. He was awarded many military honors, including a Purple Heart. He was shot in the left arm during combat.
In all, Col. Schroeder spent 31 years in the Army after enlisting in 1941.
"He considered D-Day his second birthday because he made it," said Jane, who says she considers her father an American hero.
Nicknamed "Moose" because of his large statue, Col. Schroeder retired to Pinellas County in 1969 and lived out his remaining four decades there.
Jane was born on his birthday in 1952. The two shared a special bond. Many memories were made over war stories.
"He was a really humble man, really," Jane said.
The boots are worn and cracked. The black leather is flaking away in some spots. The soles are still sturdy.
"To me, it's just incredible," Jane said of still owning the boots. "Even got the original laces. I'm amazed at how well they held up."
Jane and her brothers plan to pack up their dad's collection and send it to the National WWII Museum in New Orleans later this year.
What other people are reading right now:
►Have a news tip? Email desk@wtsp.com, or visit our Facebook page or Twitter feed.