Adrian Garrido excitedly hurried from one fish enclosure to another. The four-year-old's eyes darted from animal to animal. It's not often you have an entire aquarium to yourself.
"I gave them a disclaimer before we got here," said his dad, Chris Garrido. "I had a feeling when we had to leave here and it was time to go to school they wouldn't be happy about that."
The Garrido family got to visit the Florida Aquarium this week before it opened to the public. They got to see and experience what the community will see during this Saturday's Sensory Guppyween, The aquarium will host a trick-or-treat party for kids with sensory issues.
PHOTOS: Sensory Guppyween gives kids a special trick-or-treat experience at the Florida Aquarium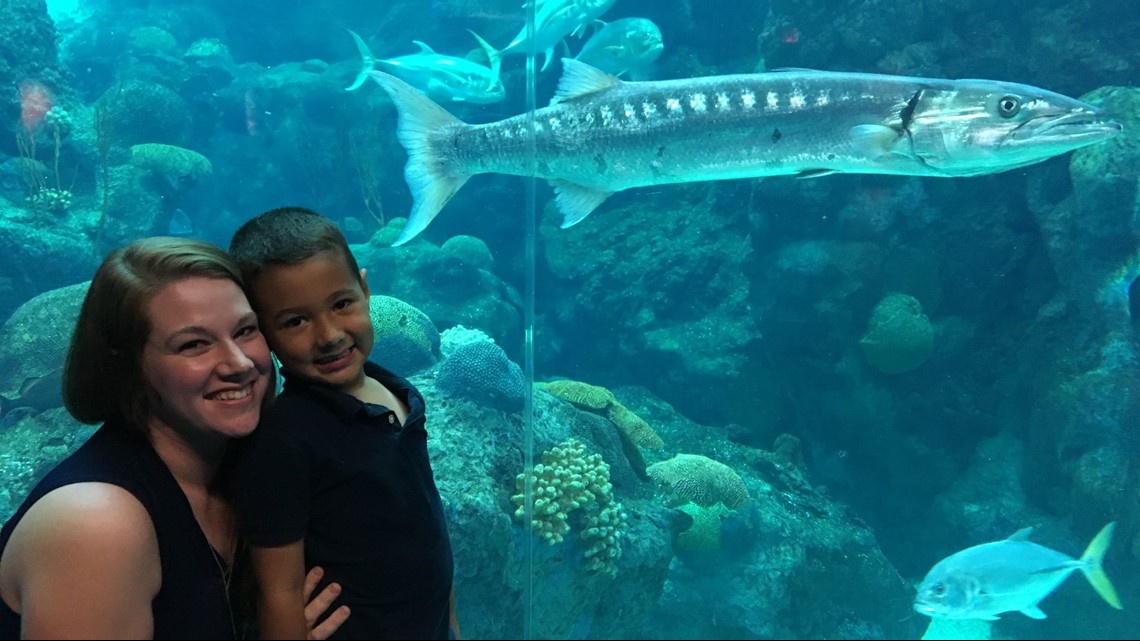 Kids like four-year-old Adrian.
"Adrian is overly sensitive to different impulses around him," said Chris. "It's something called Sensory Integration. A lot of kids have it."
That's why the aquarium is hosting Sensory Guppyween. The usually sensory stimulants that do not bother most guests – loud music, flashing lights, and sizable crowds – will be eliminated from 8 a.m. to 9:30 a.m. to give families with kids who have special needs a chance to experience all the fun, without all the stressors associated with their sensitives.
"None of the lights are on. Our fog machines are off and no music. So, it's very nice for the kids," said Florida Aquarium digital media specialist, Meghan Fellner.
There will be multiple candy stations and a meet-and-greet opportunity with Tango, the Aquarium's sea turtle mascot during Sensory Guppyween.
The Splash Pad will be open without water running or music playing and the Wetland's Trail Gallery and 4-D Theater will be closed.
When Sensory Guppyween ends, participants are welcome to stay for normal operating hours (9:30 a.m. – 5:00 p.m.), and headphones will be available at the front desk.
"To be able to do this and be quiet and very personalized is very good for him," said Adrian's mom, Felicia Garrido.
Sensory Guppyween costs $5 (children and adults). The Florida Aquarium members & children under two get in free. The early hour admission is for families of children with disabilities only.
The Glazer Family Museum and MOSI also hosted sensory-friendly events earlier this month.
►Make it easy to keep up-to-date with more stories like this. Download the 10 News app now.
Have a news tip? Email tips@wtsp.com, visit our Facebook page or Twitter feed.