A new mother, Adrienne, stared down at a table full of handmade baby caps and smiled.
"I wish I knew how to crochet because I would make some, but I'm not that talented," she said.
She'll get to keep two hats. Her twins, Addison and Madden were born on Oct. 6 at Tampa General Hospital. They were born premature at 30 weeks and six days.
"It's hard to imagine babies can be this small and still make it," said Adrienne.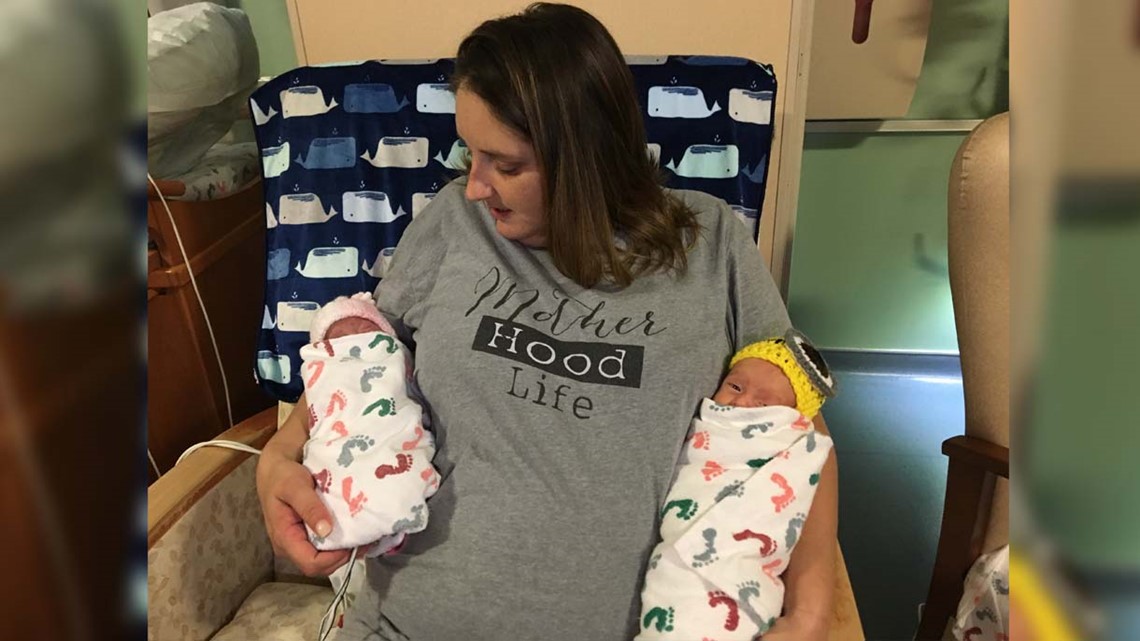 Premature babies are becoming more common. Across the nation, nearly one in 10 babies are born early. According to the March of Dimes, more Florida babies are born premature (10.2 percent) than the national average. Hillsborough County has the fourth-worst pre-term birth rate in the state (9.9 percent).
Something needed to be done to care for those NICU children. A group of caring people across three different states have been making sure little babies are given comfort while in intensive care.
"I don't have any children so I feel like it's a way to give back to somebody who is having a hard time getting their life started," said Julie Miller-Steffen as she held a tiny hat in her hand.
Wednesday morning at the Jennifer Leigh Muma NICU at TGH, representatives from the Cigna company and March of Dimes delivered 1,375 hand-knit baby caps to the NICU. They were proudly displayed on the entryway for all NICU visitors to see. The hats were made by people in Florida, Connecticut and Arizona.
"We love the hats, and more than we love the hats, the family love the hats," said Pam Sanders, TGH's associate chief nursing officer. "These are just so soft."
TGH sees nearly 6,000 births per year and 1,200 of those are considered premature. The crocheted hat donation should cover the heads of every child born there until 2020.
"We take babies that are as premature as 23, 24 weeks gestation out of a normal 40-week pregnancy," said Sanders. "There's a lot of things that a mom and a NICU baby goes through and (a hat) may seem simple, but it's certainly not insignificant to that family."
CIGNA has helped generate almost $33 million for the March of Dimes over 24 years. In that time, over 18,000 caps have been crocheted for NICU babies.
"My niece, about 18 years ago, was about three months premature and under 2 pounds when she was born," said Dean Mirabella, who helped organize the delivery in Florida. "She still has her baby cap from 18 years ago. It's something special that they carry with them for the rest of their life."
November is Prematurity Awareness Month.