The holidays are here and why not make it a family fun night around the TV with popcorn and some hot chocolate this Christmas season.
You can do just that thanks to CBS holiday programs including Frosty the Snowman, Frosty Returns, I Love Lucy Christmas Special, Rudolph The Red-Nosed Reindeer among many other new and returning holiday favorites.
You can watch all these and many more right here on 10News WTSP.
THE THANKSGIVING DAY PARADE ON CBS (9:00AM-12Noon, Live ET)
A CBS Thanksgiving tradition in its 56th year, the broadcast will feature portions of the 90th Annual Macy's Thanksgiving Day Parade, live from New York City. Hosts, musical performers and special guests will be announced at a later date.
FROSTY THE SNOWMAN (8:00-8:30 PM, ET/PT)
Frosty, that "jolly, happy soul" whose old silk hat full of magic has turned him into a musical Christmas legend, once again demonstrates his unique showmanship. Narrated by Jimmy Durante, the special also includes the voices of Jackie Vernon (as Frosty) and Billy De Wolfe (as Professor Hinkle). (Rebroadcast)
FROSTY RETURNS (8:30-9:00 PM, ET/PT)
The magic still in his old silk hat, the holiday season's perennially popular original dancing snowman continues his adventure and skates on the edge of danger. Jonathan Winters is the narrator with John Goodman as the voice of Frosty. (Rebroadcast)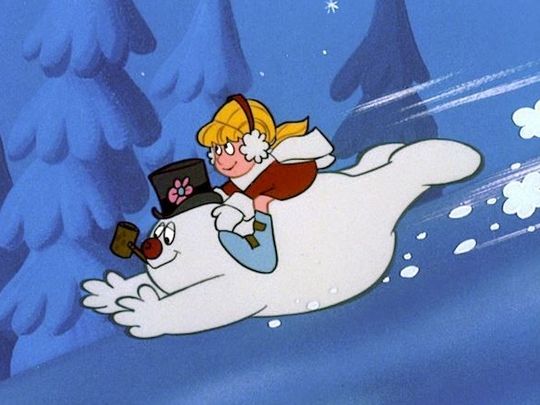 THE STORY OF SANTA CLAUS (9:00-10:00 PM, ET/PT)
This animated musical holiday special revolves around a gentle toymaker (voiced by Ed Asner) whose only wish is to deliver a toy to every child on Christmas. The voices of Betty White and Tim Curry are also featured. (Rebroadcast)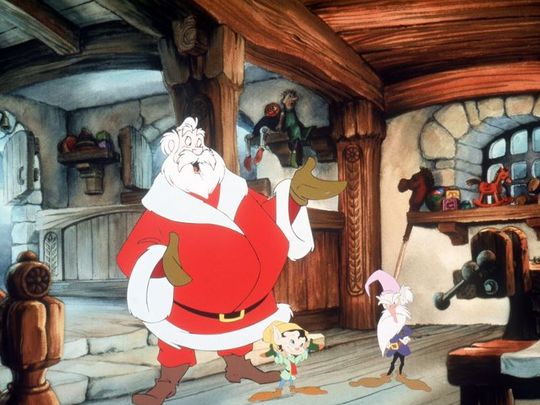 RUDOLPH THE RED-NOSED REINDEER (8:00-9:00 PM, ET/PT)
Narrated by Burl Ives, who is also heard as the voice of Sam the Snowman, this favorite is a music story based on the popular song of the same name by Johnny Marks. It recounts the tale of a shy reindeer whose Christmas spirit is dampened because his shiny nose has made him the laughing stock of all of Christmasville. (Rebroadcast)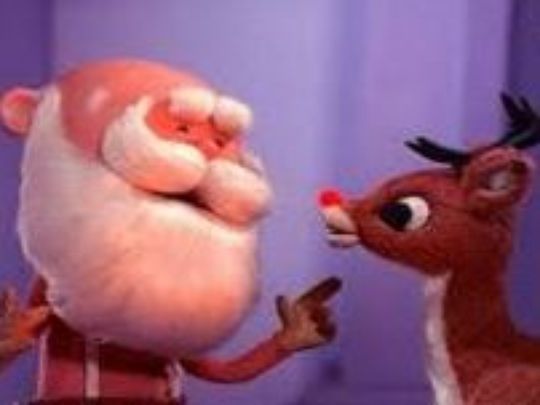 I LOVE LUCY CHRISTMAS SPECIAL (8:00-9:00 PM, ET/PT)
Featuring two back-to-back episodes of the classic series, the colorized "Christmas Episode" (first presented in black and white in December 1956) is paired with the newly colorized "Lucy Gets in Pictures." This episode (first presented on Feb. 21, 1955) is well known for the scene in which Lucy faces numerous mishaps as she attempts to descend a staircase while wearing an enormous feathered headdress for a role in a new motion picture. (New)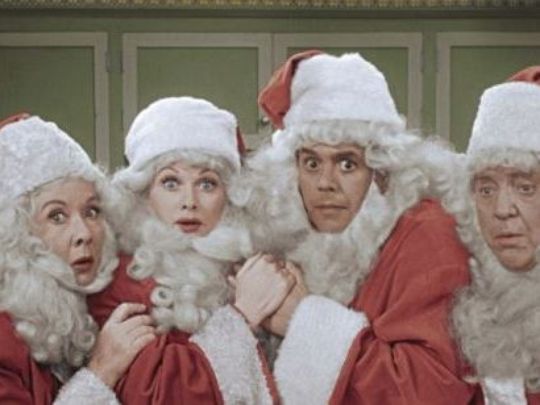 THE VICTORIA'S SECRET FASHION SHOW (10:00-11:00 PM, ET/PT)
Filmed in Paris for the first time, this year's show features an all-star line-up of Victoria's Secret Angels, including returning favorites Adriana Lima, Alessandra Ambrosio, Lily Aldridge, Elsa Hosk, Jasmine Tookes, Josephine Skriver, Lais Ribeiro, Martha Hunt, Romee Strijd, Sara Sampaio, Stella Maxwell and Taylor Hill, as well as new faces. Multiple Grammy Award winners Lady Gaga, Bruno Mars and The Weeknd will perform. This show merges fashion, fantasy and entertainment into a runway spectacle. (New)
A HOME FOR THE HOLIDAYS (8:00-9:00 PM, ET/PT)
The special tells touching stories about adoption from foster care to raise awareness for this important social issue. Inspirational stories of families are enhanced with performances by some of today's most popular artists. The host and performers will be announced at a later date. (New)
THE 39TH ANNUAL KENNEDY CENTER HONORS (9:00-11:00 PM, ET/PT)
Argentine pianist Martha Argerich, rock band the Eagles, screen and stage actor Al Pacino, gospel and blues singer Mavis Staples and musician James Taylor will receive honors. Seated with President and Mrs. Obama, the honorees will accept the thanks of their peers and fans through performances and heartfelt tributes. The host will be announced at a later date. (New)