KATHLEEN, Fla. — The National Weather Service has issued its report on the severe weather produced by Tropical Storm Nestor.
The NWS the storm produced a series of tornadoes late Friday night, originating in eastern Hillsborough County and ending in northwest Polk County.
The tornado traveled nine miles and packed winds up to 120 mph
Preliminary estimates have damage to around 50 homes.
Several homes in the Mt. Tabor neighborhood were damaged and two of the homes sustained EF-2 damage.
The tornado showed signs of weakening and appeared to be lifting as it moved north from the Mt. Tabor area and damaged the roof at Kathleen Middle School.
The tornado had a peak speed of 120 mph and traveled for nine miles.
The twister also lifted a camper onto a home near the middle school.
Storm damage from EF-2 tornado in Kathleen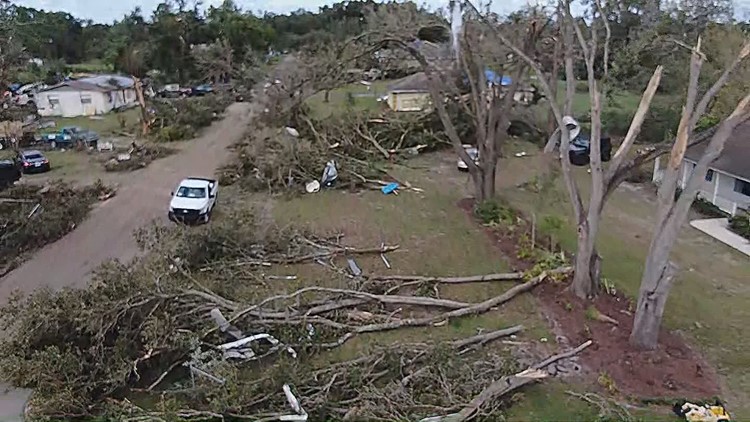 A tornado also touched down in Seminole.
The remnants of Nestor will hug the mid-Atlantic coast Sunday, bringing periods of rain and gusty winds from Long Island to the Carolina beaches. Some coastal flooding will be possible, and travel delays could also be expected.
What other people are reading right now: