SAN ANTONIO — Update: Larissa Leon won the grand prize of $10,000 for college. It was announced July 21 on the company's website.
A colorful prom dress reminiscent of San Antonio's Fiesta stands out among the 124 finalists in this year's Duck Brand competition called "2021 Stuck at Prom Scholarship Contest." Larissa Leon has Texas roots although she lives in Washington.
The Houston-born 17-year-old shared with KENS 5 what inspired her to create such a detailed and colorful dress. She used 47 rolls of tape and it took her 163 hours.
"I wanted to honor my culture and roots because I come from Mexican/Hispanic descent," she said. "Doing a traditional Folklorico dress helped me honor that because of my culture and how it's widely celebrated through Texas."
Duck Brand calls their tape "Duck Tape" (although the generic term is, of course, duct tape). Larissa described how she used the material to craft a flowing gown.
"The dress is decorated with ribbon, flowers and includes a full flowy skirt. So I created a ruffled off the shoulder... The gown is heavily detailed with flowers, Duck Tape lace, and ribboning to create the Folklorico design."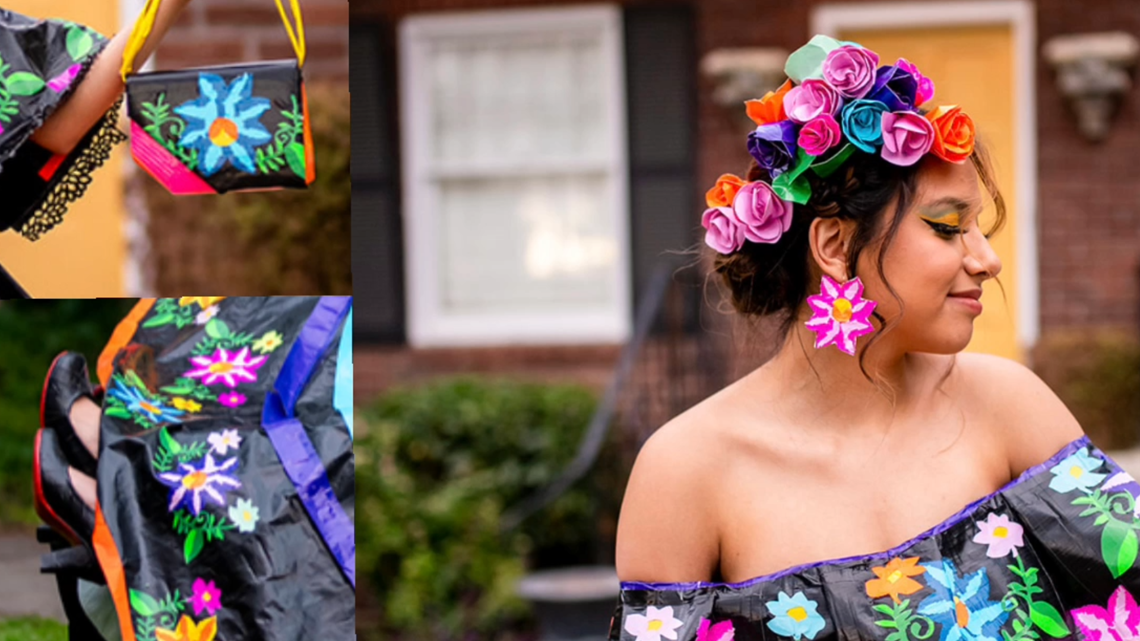 Larissa said she designed the gown to honor her culture and that it helps her pay homage to her roots.
"Texas has always been a big part of who I am. I was born there so I feel like I always carry Texas in my heart. And as my grandpa always reminds me, I am always a Tejana," she said.
Making a beautiful dress for prom that's made out of Duck Tape is something that many of her friends and family thought to be impossible.
"As I started growing up, duct tape gained more popularity in the 2010's, I started becoming fascinated with making things out of duct tape. So I started making many things out of duct tape; like toys, clothing, mermaid fins, hair accessories and wallets... Including my school backpack that I would wear to school." she said. "When I heard Duck Tape had a scholarship, I knew I had to make a special creation."
To check out all of the finalists and vote, click here. Larissa's entry is at the bottom of the first page.