ST. PETERSBURG, Fla. — You've heard of the Wright Brothers, Charles Lindbergh, and Amelia Earhart. All of these people made huge contributions to modern-day flying, from the first plane to the first non-stop flight from New York City to Paris.
But, do you know where the first commercial passenger flight took place? Or, who the first federally licensed pilot was? What if we told you St. Petersburg and Tampa are where it all got started.
During this time, airplanes were just starting to be used for transporting cargo, racing, and flying farther distances. Flying passengers as a business hadn't started yet until Percy Fansler came along.
Fansler was an engineer from Jacksonville and had a vision of creating the first commercial airline. He convinced several St. Pete businessmen and the Board of Trade to invest in a new airline that would fly from St. Pete to Tampa.
Well, he was convincing because the City of St. Pete agreed to provide a $2,400 subsidy over the course of three months. So, St. Petersburg-Tampa Airboat Lines was born.
The airline had a fleet of two Benoist Type XIV biplanes built by Tom Benoist. Their engines could generate about 75 horsepower and had one passenger seat. It's basically an early version of a seaplane as it was able to take off and land on water.
They had the airline, the plane, and now, they needed the pilot. Benoist recruited one of the best, Tony Jannus. The federal government required a license for pilots flying commercial flights, so Jannus became the first-ever federally licensed pilot.
On January 1, 1914, a crowd of 3,000 gathered near the Municipal Pier in St. Pete to watch the flight take off. This was a big crowd at the time, considering the population of St. Pete was around 7,000.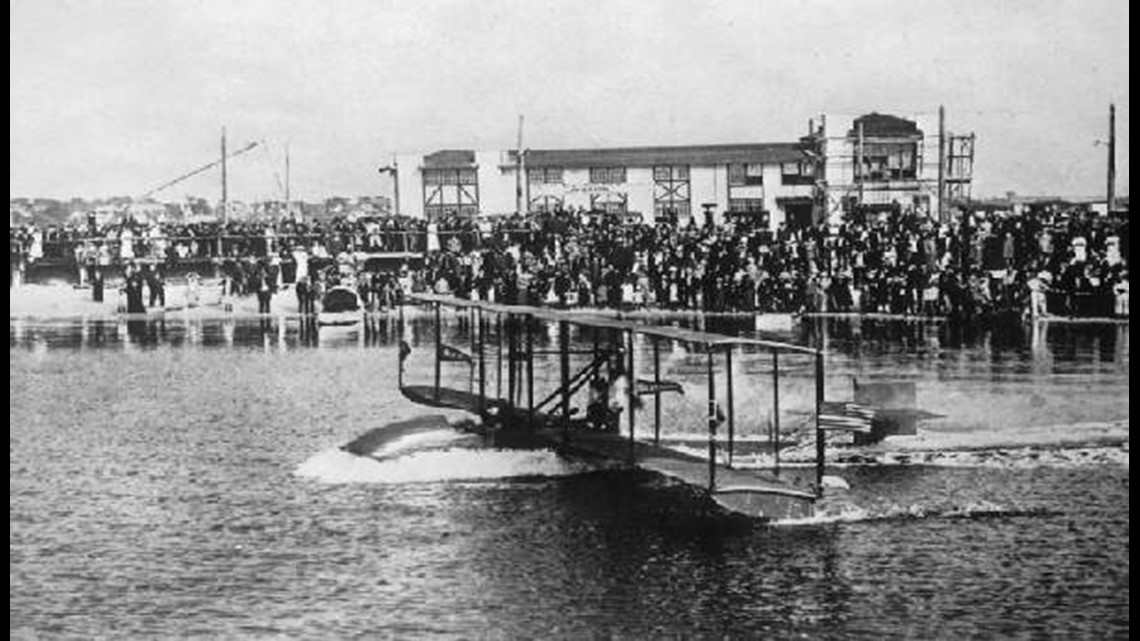 That single passenger seat was auctioned off and won by St. Pete Mayor Abe Pheil for $400. For reference, $400 in 1914 would be about $11,700 in 2022 – a steep price to pay to fly across Tampa Bay.
The pair flew at 60 mph and at an altitude of about 50 feet. Jannus also made a brief stop in the bay to adjust the propeller drive chain. Jannus and Pheil touched down on the Hillsborough River in Tampa, greeted by an even larger crowd of 3,500 people. The return trip to St. Pete only took 20 minutes, beating out an estimated 8 to 12-hour train ride.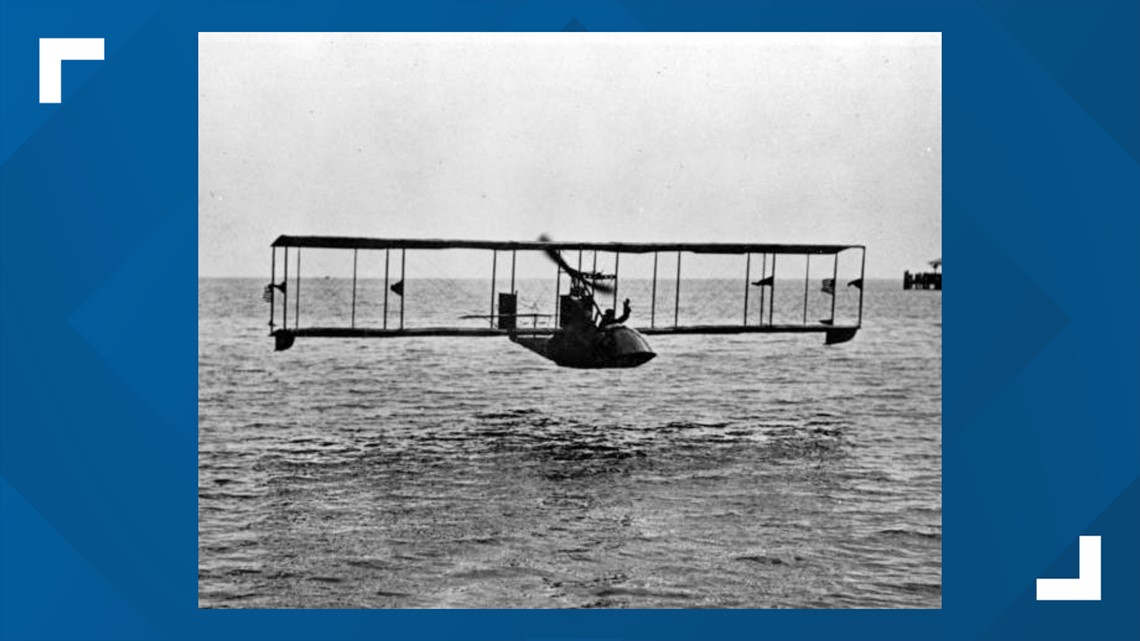 And forget about driving back then! Researchers say hand-cranked engines and unpaved roads meant the car ride could take 20 hours.
After the first flight, the airline made daily trips across the bay, charging $5 each way per passenger and $5 for 100 pounds of freight. Today, $5 is almost $150. Five dollars was a lot of money back then as it is now as it would barely cover the cost of the airline's operations.
Over the course of three months, the tourist season started winding down so the airline scaled back operations at the end of March 1914. They would still fly upon request but reduced their daily schedule.
Was the airline profitable? Not really. Historians estimate the airline came close to breaking even and was self-sustaining for two of the three months it was operational. The subsidy from the City of St. Pete jumpstarted the airline.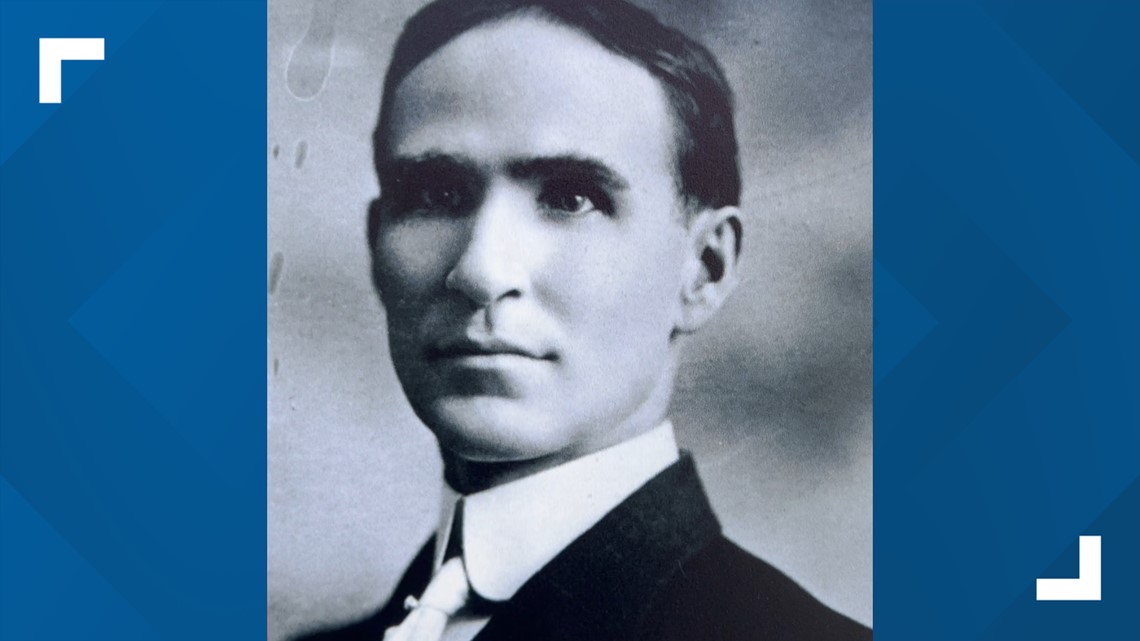 But, that wasn't really the goal for Benoist, who said he was okay with making less of a profit if it meant demonstrating the capability and practicality of aerial transportation.
He added, "Someday, people will be crossing oceans on airliners like they do on steamships today."
Well, he was right. The first commercial passenger airline may not have turned a profit, but it did mark the start of what would be a multi-billion dollar industry.
And it all started right here in the Tampa Bay area where a community took a chance and embraced the future of flying and aviation technology. Today, the local Tony Jannus Distinguished Aviation Society honors pioneers of flight, just like Tony Jannus and Tom Benoist.
Do you have any questions about the Tampa Bay area, or maybe just why things are the way they are? You can connect with Katie at mjones@10tampabay.com or on Twitter.