CLEARWATER, Fla. -- The Clearwater Marine Aquarium has been instrumental in the rescue and rehabilitation of many sea turtles and marine animals.
When a juvenile critically endangered Kemp's Ridley sea turtle was found entangled in fishing gear, it was certainly no exception.
MORE: Clearwater Marine Aquarium trains first responders how to save sick, injured wildlife
MORE: Meet Frito, Clearwater Marine Aquarium's smallest rescue yet!
Boaters found the now endearingly-named turtle 'Donkey Kong' floating in the water with the fishing gear wrapped around his right front flipper. The Clearwater Marine Aquarium responded and rescued Donkey Kong on June 13.
PHOTOS: Clearwater Marine Aquarium rehabs 'Donkey Kong', a critically endangered sea turtle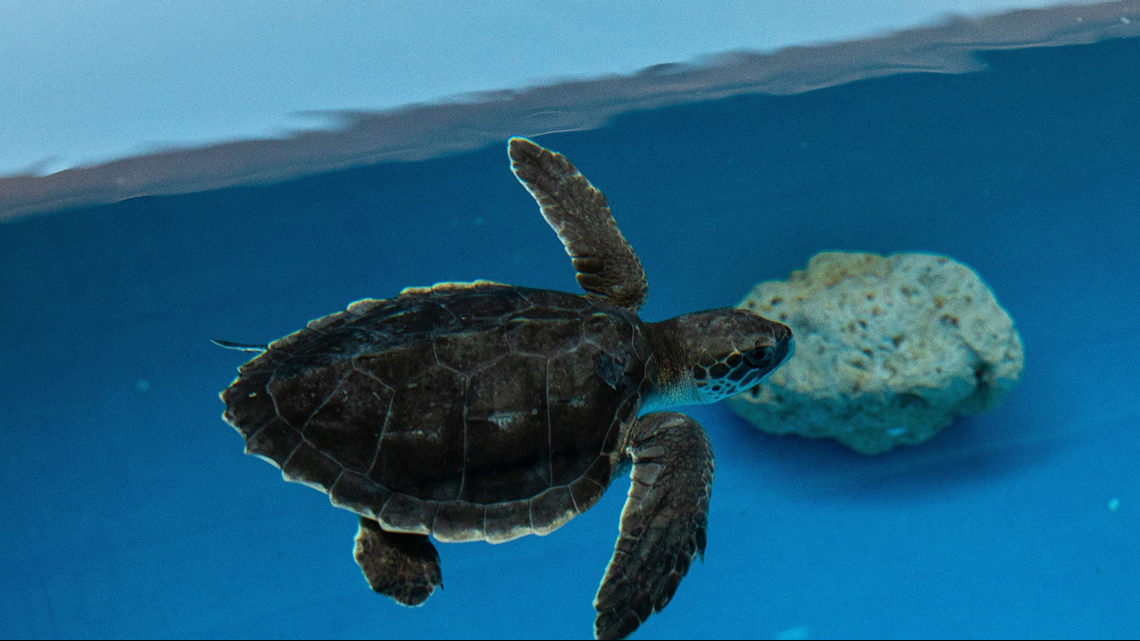 Since his rescue, a piece of a balloon that he ate was discovered, and he is currently being rehabilitated by the aquarium.
"We hope this story will inspire people to do their part in reducing trash in the ocean," Julie Anderson, community relations coordinator at the Clearwater Marine Aquarium said. "Many sea turtles mistake balloons, plastic bags, and debris for jellyfish and other food they normally eat."
The aquarium plans on releasing Donkey Kong back into the ocean when he is ready. In the meantime, you can check out his recovery on the CMA's live webcam.
CMA is looking to save sea turtles from potential marine debris in the future. If you would be interested in donating to the cause, click here.
►Make it easy to keep up-to-date with more stories like this. Download the 10 News app now.
Have a news tip? Email tips@wtsp.com, visit our Facebook page or Twitter feed.