CLEARWATER, Fla. -- Donkey Kong and Mario Kart are going home to play.
And we're not talking about video games here.
Two turtles had a 'shell' of a time Thursday when Clearwater Marine Aquarium released them back into the water at Honeymoon Island State Park.
PHOTOS: CMA releases 'Donkey Kong' and 'Mario Kart', two critically endangered sea turtles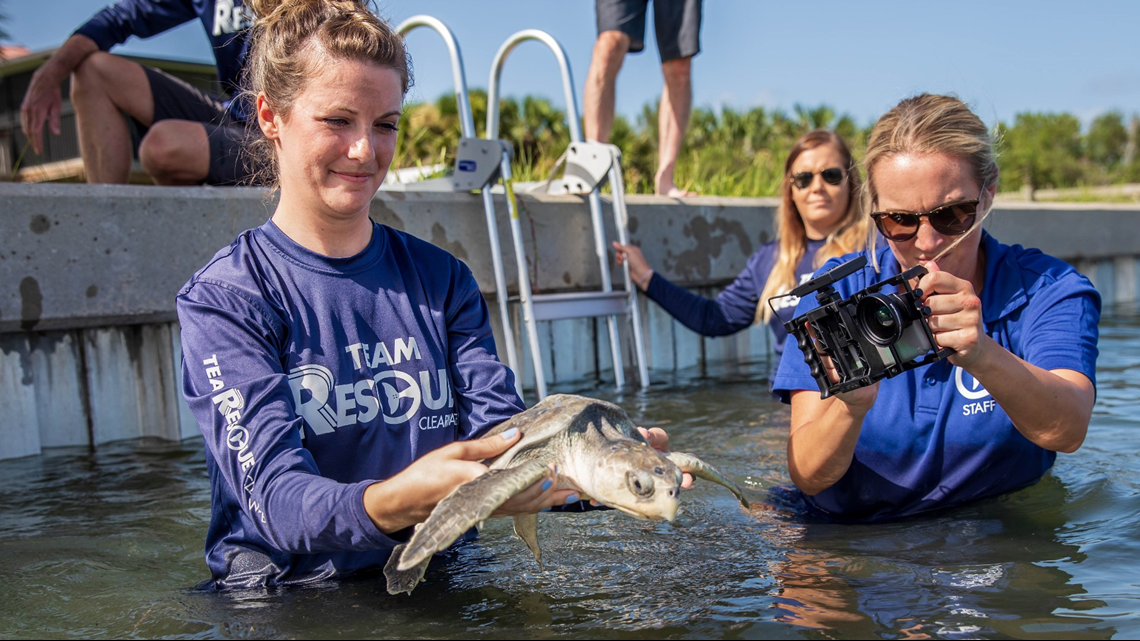 Aquarium staff says the two critically endangered Kemp's ridley sea turtles Donkey Kong and Mario Kart were rehabilitated by the aquarium after they were affected by human impacts in their environments.
MORE: Clearwater Marine Aquarium rehabs 'Donkey Kong': a critically endangered sea turtle
Donkey Kong was found four miles off Sand Key with fishing line wrapped around one of its flippers and staff later found a balloon in its system. Mario Kart was caught by a fisherman's hook and line in Seminole.
"Balloons and plastic are part of the deadly marine debris problem in our oceans," says David Yates, CEO of CMA. "Many sea turtles mistake balloons, plastic bags and other debris for jellyfish and other foods they normally eat."
Both turtles were cleared for release by aquarium staff.
After many vocal concerns in regards to red tide, CMA released the following statement:
"These turtles are from this area and are healthy! They have been cleared to go home by our vet team and the appropriate governmental agencies. The waters here are clear and we are glad they are back in the wild!" se
►Make it easy to keep up-to-date with more stories like this. Download the 10 News app now.
Have a news tip? Email tips@wtsp.com, visit our Facebook page or Twitter feed.