Officer Jacob Laboy was at Sawgrass Lake Park when the rescue happened. The park has one of the largest maple swamps on the Gulf Coast and is filled with wildlife and gators.
A few people came up to Laboy and told him a small dog was wandering around close to the water. The dog ended up falling in and wasn't able to get out.
Laboy jumped in and brought the dog back to land.
"We found out that she had been seen in this area for the past several days," he said, "We had no idea when she ate last, no idea how long she had truly been out here."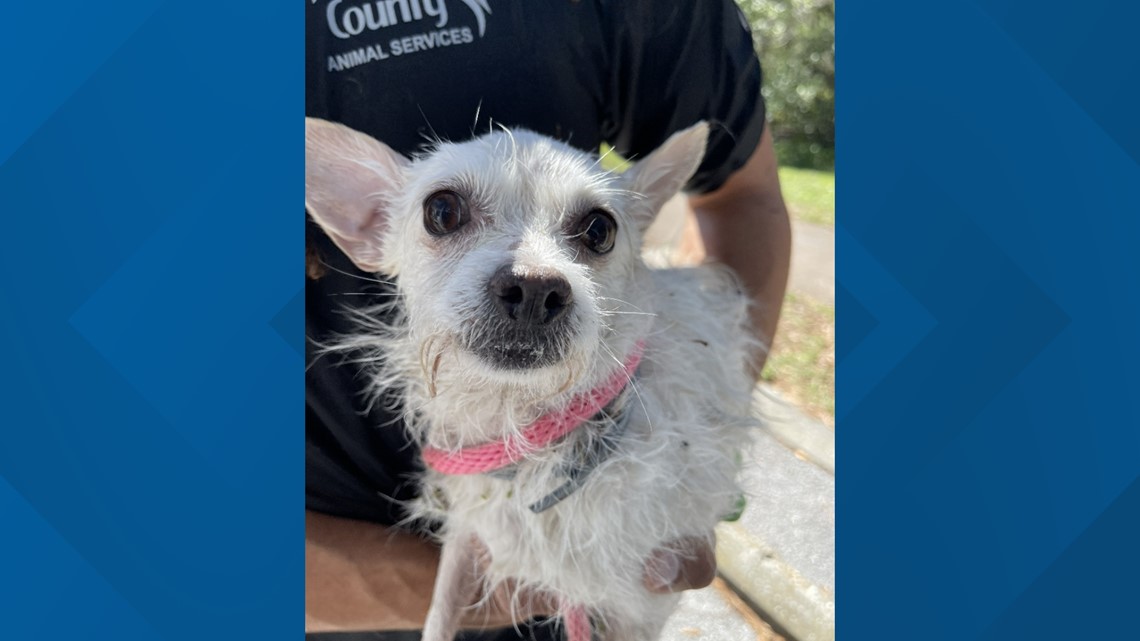 The dog was not chipped, but she was quickly adopted by a new family.
"It's one of the best parts of the job, it's lovely to be able to provide that kind of service," Laboy said.