Stranded: A Whale Rescue Tale
The story of five pilot whales was seen around the world. Now, it's the focus of a new documentary.
Clearwater Marine Aquarium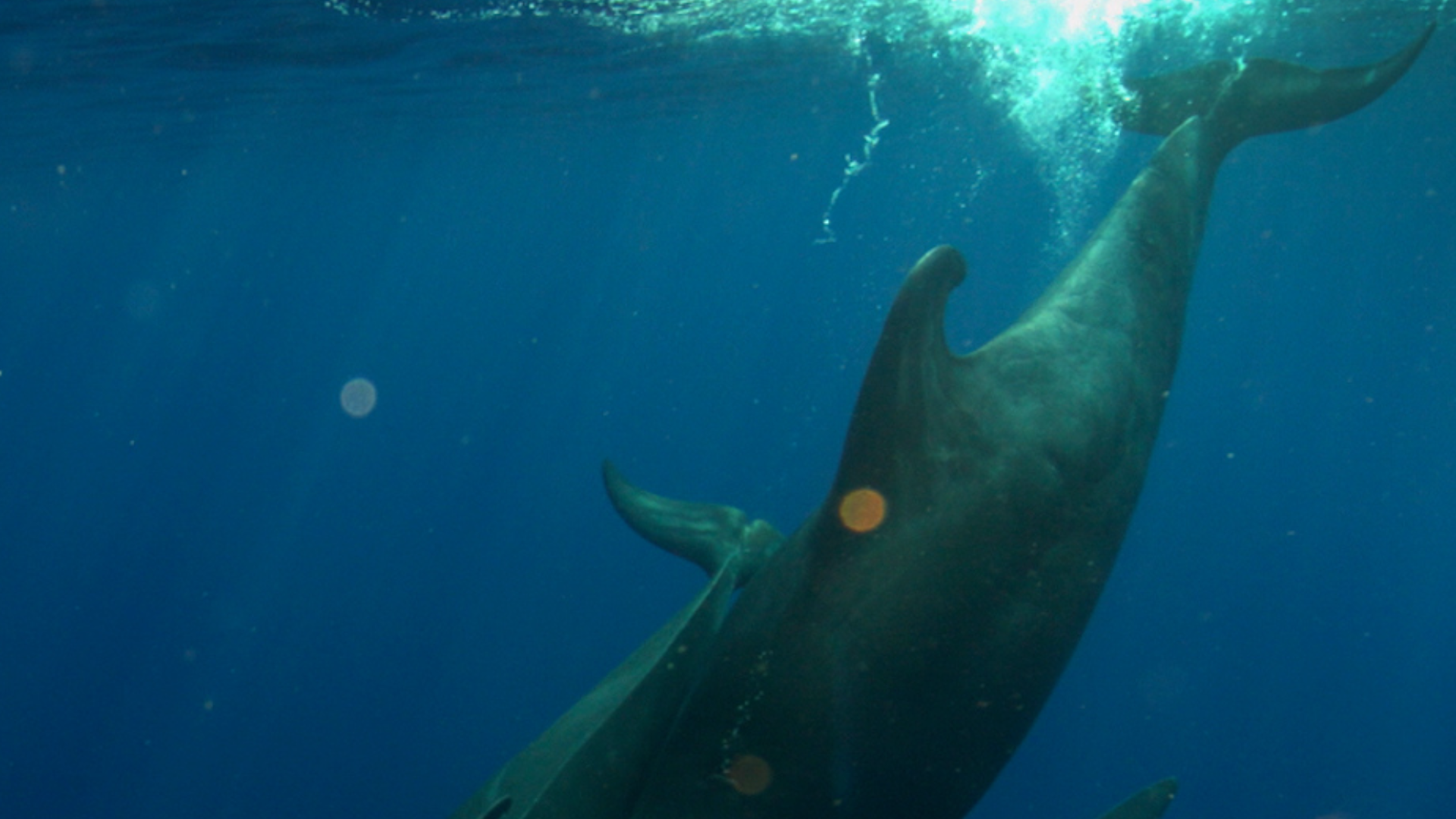 In Summer 2019, Clearwater Marine Aquarium received a rescue call like none it had ever received. Five pilot whales had stranded on a beach just 14 miles south of its marine life hospital. Every decision from then on was made to ensure the health and safety of the whales, the staff working on them, and the community members who came together to support their efforts.
"Stranded: A Whale Rescue Tale" is a documentary featuring original footage from the beach and the series of events that followed.
Watch as a community of scientists, biologists and bystanders work to save the animals and gain information on why they stranded – a phenomenon that has been bewildering scientists for generations.
On Oct. 21, 2021, 10 Tampa Bay aired a special screening of the documentary. And, for one week only, it is available to stream on 10 Tampa Bay's Roku and Fire TV apps. Make sure to catch it before the end of the day on Oct. 28.
Curriculum
:
Clearwater Marine Aquarium released a curriculum for elementary, middle school, and high school courses for educators to pair with the "Stranded" documentary.
CMA is offering the courses, titled "Pilot Whale Palooza" free to all educators. Each course is written to meet Florida Science Standards and includes a downloadable workbook, written material, videos, activities, knowledge checks, and teacher extension activities. Students follow along with the course character "Pilot Perry" along their educational journey into the world of pilot whales.
Environmental education is a pillar of Clearwater Marine Aquarium's mission. The education department is dedicated to inspiring guests of all ages to appreciate the marine environment while promoting conservation action and developing an understanding for the irreplaceable value of all life in our world's ocean. By teaching children and adults the importance of conservation, ecology and stewardship, CMA believes they will apply this knowledge to make sustainable choices and take an active part in preserving our marine environment.
Pilot Whales
:
Short-finned pilot whales are very social creatures, typically living in groups of 15-30 close relatives.
They dine on squid and some fish.
These whales are often found living along the coast by the continental shelf. However, the National Oceanic and Atmospheric Administration says some have been observed in deep, open ocean waters – including the eastern tropical Pacific Ocean.
For unknown reasons, pilot whales have repeatedly been seen in mass stranding events like the one off the coast of Pinellas County.
"Three stocks of short-finned pilot whales are recognized in U.S. waters, which live along the U.S. east and west coasts, and around the Hawaiian Islands," the NOAA explains.
Short-finned pilot whales were once frequently found along the west coast. But, the NOAA says the whales "virtually disappeared" from the area around Santa Catalina Island after a powerful El Niño in 1982 and 1983.
About CMA
:
Clearwater Marine Aquarium (CMA) is a 501(c)(3) nonprofit working marine rescue center dedicated to inspiring the human spirit through leadership in education, research, rescue, rehabilitation and release. CMA is home to rescued dolphins, sea turtles, river otters, stingrays, a nurse shark and more. Winter the dolphin's story of survival, after an injury that caused her to lose her tail, has impacted millions of people around the world. Major motion picture Dolphin Tale (2011) features Winter's story and its sequel Dolphin Tale 2 (2014) features the incredible story of Hope, a young resident dolphin of CMA. Through Clearwater Marine Aquarium Research Institute, CMA conducts important global research focused on protecting manatees, right whales and sea turtles. The mission and potential to change people's lives differentiates Clearwater Marine Aquarium from any other aquarium in the world.