There were moments the men were clinging to life on their journey to the peak of Mount Everest. It was hard, it was emotional, but they did it and it's something they will never forget—and never do again.
A trip to the world's highest peak is filled with the highest highs and the lowest lows.
This year has been the deadliest on record for Everest climbers.
"In a few cases, we literally were walking passed these people and knowing that there's nothing that you can do to help them, absolutely nothing that you can do," Bryan said.
The conditions were rough. Extreme cold, gusting winds, falling ice, low oxygen levels due to elevation—all of this while Bryan is leading Lonnie up to the highest peak in the world.
"You'd want to bump it [oxygen] up to three liters per minute or four liters per minute, but if you do that, you're not going to have enough oxygen to make it to the summit," Bryan said.
But through it all, Bryan and Lonnie had to keep going. It takes most people 25 hours of climbing from base camp to the peak. It took them 45 hours due to Lonnie's disability.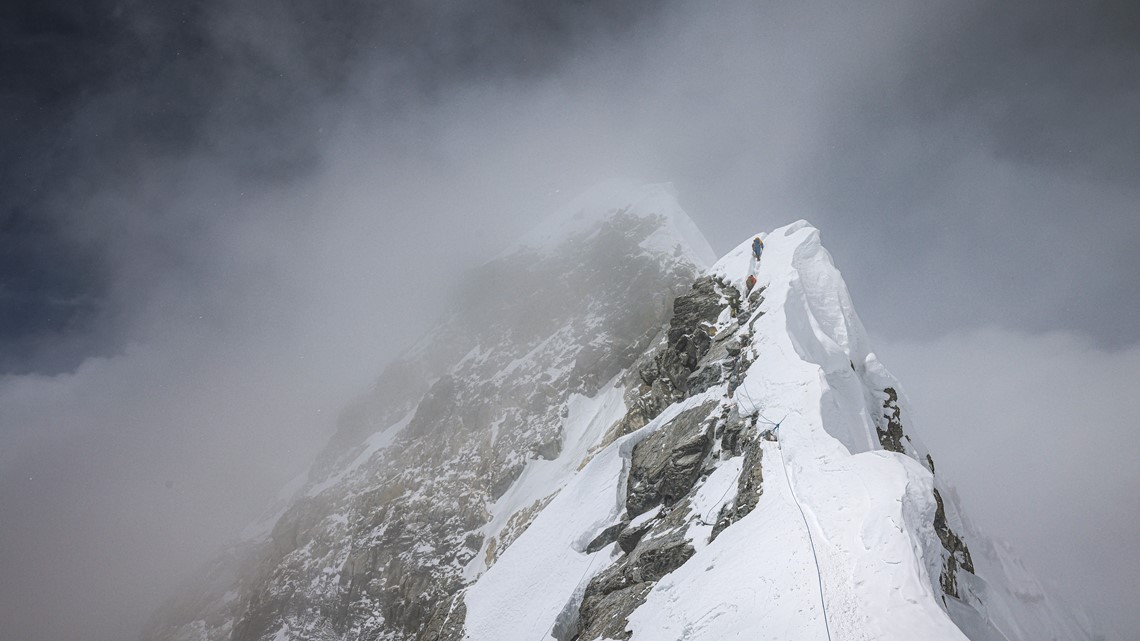 "The patience these guys have to have as I trudged up the mountain because they're in so much better shape than I am physically," Lonnie said.
"Every step you can just see him. He's grimacing, he's in pain, it's hard. But he's going to continue moving up and I had no doubt that this guy was going to push all the way there," Bryan said.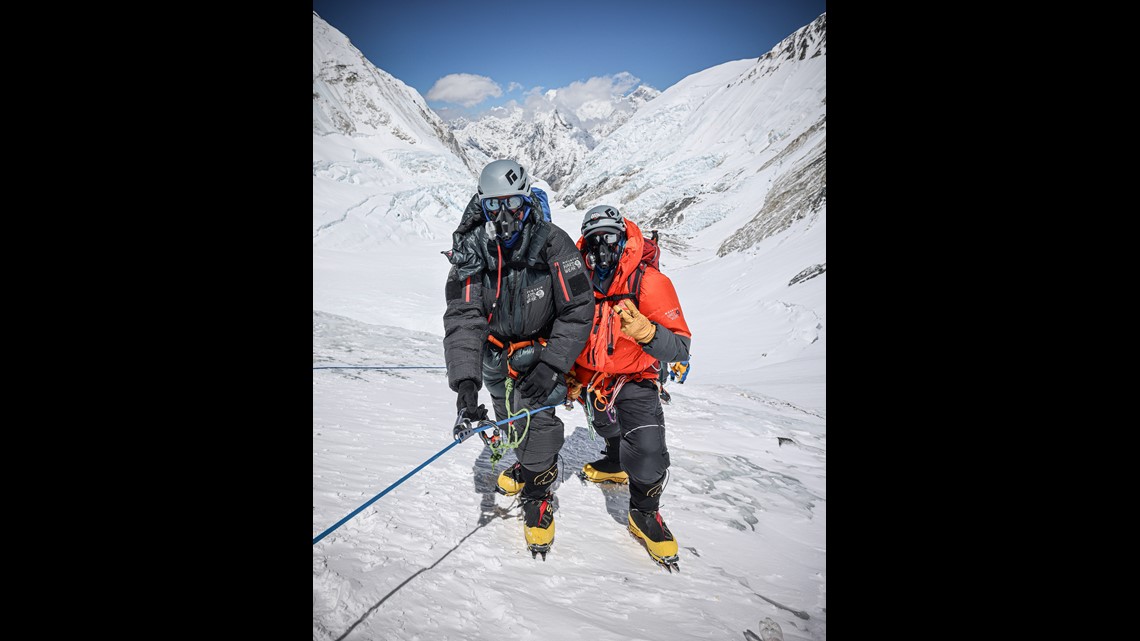 There were so many challenges along the way. Lonnie struggled with his oxygen mask. Bryan lost 24 pounds and suffered frostbite on his toe.
"I took off my sock and the doctor immediately said, 'Yeah, that's probably going to have to go,' and I was like, 'No, no, what?'" Bryan said.
But nothing could stop them.
"I got a guy sitting here that might lose a toe just so I could carry out this," Lonnie said.
And when they finally reached the very top, the moment they worked so hard for—no one could see.
"It was snowing. It was windy and cold. We couldn't see anything," Bryan said.
But they didn't have to see. It was about so much more.
"We physically will lead him along but just seeing how much he cares about what he's doing and seeing how much he cares about the people and just in this mountain to seeing how every step was so hard, it's so painful but he just kept pushing," Bryan said.
"When I think of it in terms of my life, a blind man alone cannot do what we just did. But together, we did it. And that's powerful," Lonnie said.
Lonnie's goal is to show people they can do anything no matter their abilities. He is now the fourth blind man to make it to the top of Mount Everest.