Realities about adoption birth mothers said they wish they knew before giving birth
The average cost of adoption in Florida is between $60,000 to $65,000.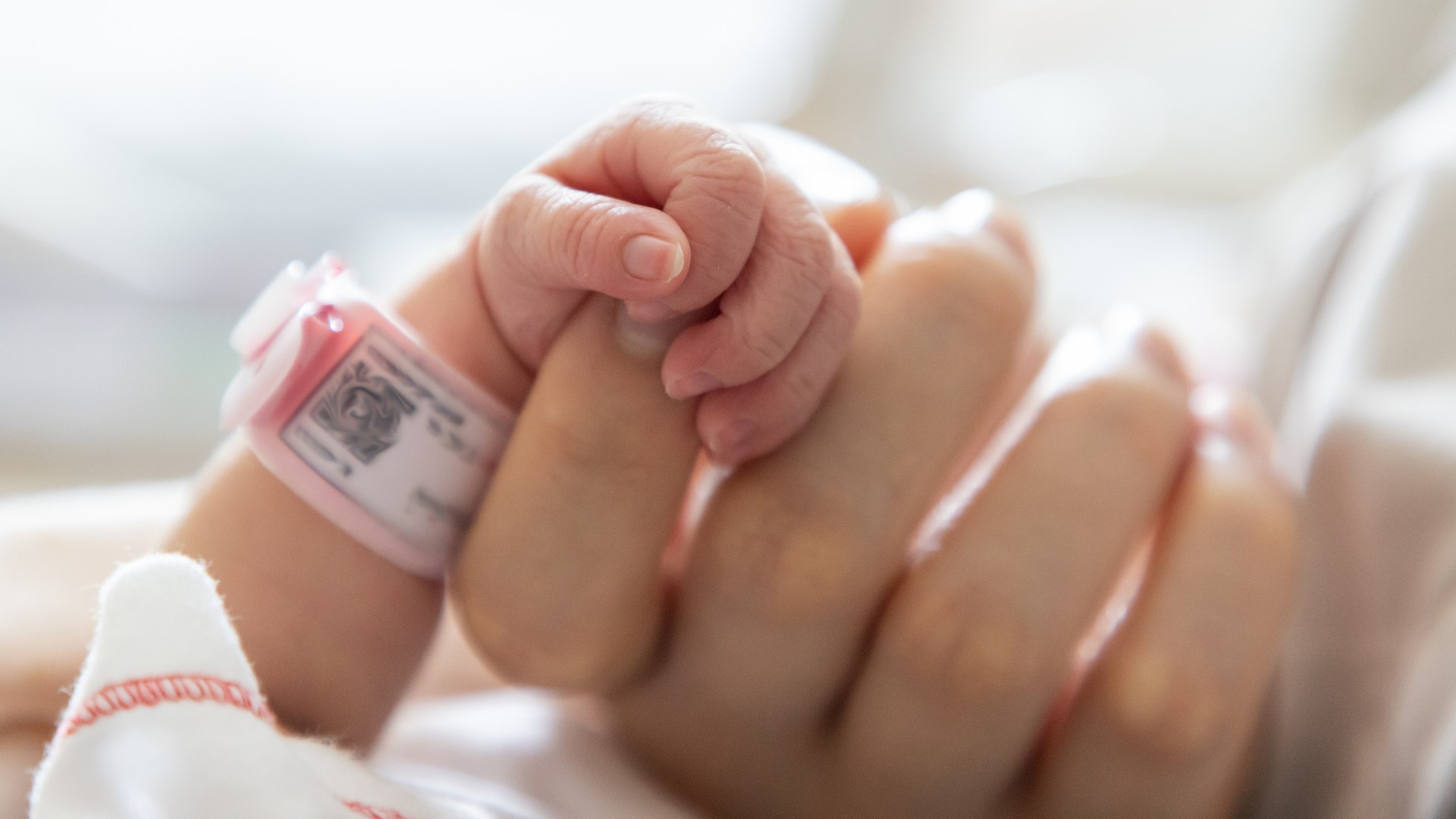 Adoption is widely viewed as a win-win for millions of people ultimately resulting in a loving home for a child.
This story explores another side of the adoption process, one we rarely hear — birth mothers and post-adoption trauma.
Parenting felt impossible
:
'My girls were struggling, I was struggling...'
Jasmin Taylor recalls it as the darkest period of her life.
She was juggling three young daughters in the midst of a divorce and turned to alcohol as a coping mechanism. Taylor continued to unravel, spending more and more time at the nearby bar when she found out she was pregnant.
"My girls were struggling, I was struggling, and my youngest was only two-and-a-half when I found out I was pregnant," Taylor said.
Without enough room for another car seat in her car, this was indeed a crisis pregnancy.
"I felt like parenting wasn't an option," Taylor said.
Panic and fear set in almost immediately and some of Taylor's family members suggested abortion. She said she tried to consider that but, ultimately, abortion was something she personally couldn't go through with.
Adoption became the natural solution and Taylor was immediately met with overwhelming support from her family and church. She started the process and started working with an agency that introduced her to a social worker and different options.
Taylor said the agency even helped out with her rent bill.
Although it felt like the obvious choice, Taylor said she couldn't shake a feeling of unease. She found a Facebook group for birth moms.
"I was kind of expecting to find other birth moms who would kind of link arms with me and tell me that everything's going to be ok and I found the complete opposite," she said.
Stories of regret and lifelong shame
:
Learning the term 'adoption trauma'
Taylor started reading comments from women living with regret and remorse decades after giving the child up for adoption.
"Just hearing that other side of the story that I had never heard growing up. I'd never heard the term adoption trauma," Taylor said.
She also started to resent the adoption process when she learned how expensive adoption was as the agency tried to present her with a choice of prospective adoptive families.
The Baby Business
:
Adoption decision made 'completely based on fear'
It can be an agonizing and competitive process for couples and individuals hoping to adopt. Renee Gelin started to learn about the process 10 years ago when she decided to give her son up for adoption.
"I ended up reaching out for the wrong help. The adoption agency was not interested in giving me full options, counseling," Gelin said.
She says she now wishes she could have been better counseled on the pros and cons.
Her regret led her to create the nonprofit organization, Saving Our Sisters, aimed at giving pregnant women considering adoption an unbiased scope of the choice. She considers pre-birth matching between the birth mom and potential adoptive parents a grooming tactic.
"Not just the pre-birth matching, but also they'll pay expenses so if you're struggling, let's pay your rent or let's make your car payment or let's get you some food, let's get you some clothes," Gelin explained.
More than a decade ago, Gelin said she was a single mom struggling with mounting debt when she found out she was pregnant. She had lousy insurance and her boyfriend didn't have the money to cover expenses.
Adoption became the answer.
"That decision was completely based on fear," said Gelin.
She had a C-section, signed the papers and he was gone — his new family anxiously waiting to take him home from the hospital.
"I watched them strap him into their car. It was really tough. It's a tough memory," she said.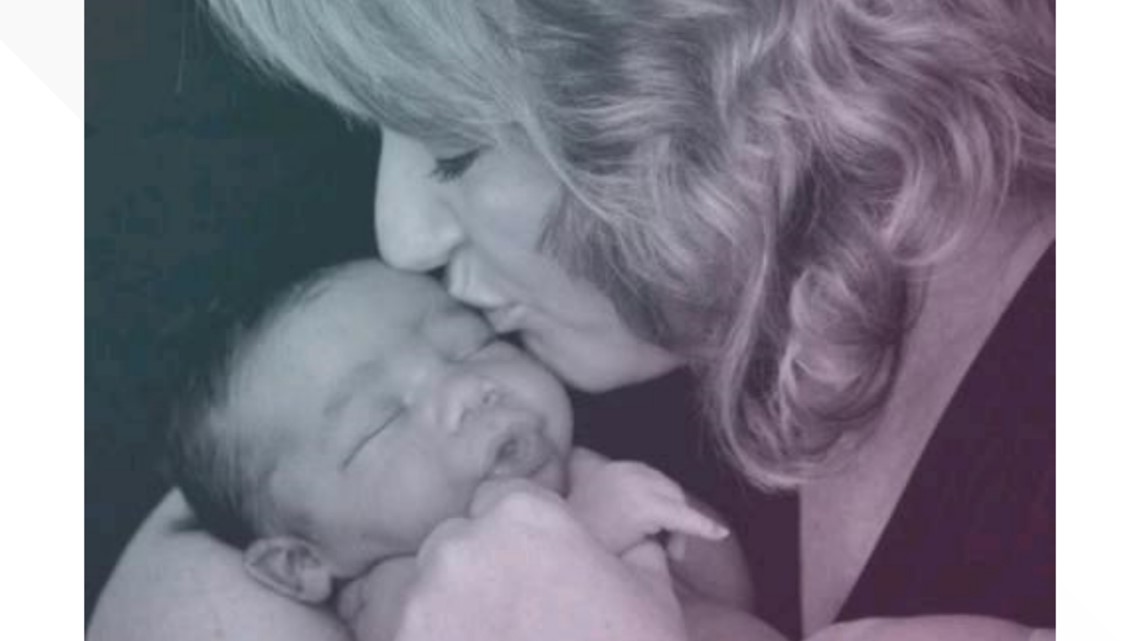 Money, money, money
:
Adoption costs average $60K to $65K
Mary Lou Miller-Wagstaff has been an adoption attorney in Florida for 40 years.
When it comes to signing the paperwork to terminate a birth mother's legal rights, Miller-Wagstaff said, "She can sign it at the hospital if the discharge paperwork has been signed or 48 hours (after birth). That's a huge rush, it really is. When I first started doing this the agency would wait 30 days before they would get a birth mother's consent."
"I know some agencies are $50,000 to $75,000. I have heard some agencies in the southern part of the state, in the southeastern part of the state primarily that are as much as $100,000," Miller-Wagstaff said.
The money goes toward agency fees, prospective birth mother expenses, attorneys, social workers and other professional services needed throughout the process, according to American Adoptions of Florida.
"Technically under the Florida statute, we're only supposed to be charging $5,000 so we have to explain to the court why it's higher," Miller-Wagstaff said.
She said the agency she works for offers unbiased counseling for birth mothers without pressuring or grooming the mom to give up the baby.
When asked if it would surprise her that this was happening in other agencies, she said, "it would not at all, unfortunately."
Changing her mind
:
Contesting adoption is daunting
"There's a lot of vested interest in making sure that process goes through and that's why it's difficult for a mother to unwind that adoption process," said Nathan Vining, a family law attorney based in Indiana.
Vining has represented birth mothers who change their minds about adoption. He says when a mother revokes consent there can be a lot of roadblocks in the way such as trouble accessing the paperwork they signed.
There could be intimidation from agency partners about paying back any birth mother expenses covered up until that point. Understanding the legal process to proceed can also be daunting.
"It's hard to file a motion to contest the adoption, hard to find an attorney or hire the right attorney to do that," Vining said.
A legal stranger
:
Birth moms have few legal resources to connect with the adopted children
Renee Gelin said she had agreed to an open adoption when she gave up her son but today she says she has very little contact with her birth son, who now lives states away.
"Technically until the adoptee reaches the age of adulthood, they are closed," Miller-Wagstaff explained.
In Florida, a birth parent can petition the court and explain why they want access to their birth child or they can check the adoption registry, which requires both birth parents, both adoptive parents, and the adopted person to sign in order to be open, something Miller-Wagstaff said rarely happens.
"I have no legal recourse. I am a legal stranger," Gelin said.
Yearning for a child
:
'I forgot to ask... how's the birth mother?'
There's heartache for so many during the adoption process like the couple on the other side, waiting and hoping, desperate to be parents.
"That's exactly why we say that pre-birth matching, pre-birth anything should not happen," Gelin said. "They are just as vulnerable as an expectant mom. They want a baby so bad. They should not be set up. That's a set up in my opinion."
Miller-Wagstaff adopted her son and daughter more than 40 years ago. She knows firsthand the struggle and profound disappointment that comes with not being able to conceive a child.
Adoption allowed her to become a mom. Her life had new meaning.
"I remember when we got the call about my son and I was so excited about it I forgot to ask the social worker how's the birth mother?" Miller-Wagstaff said. She admits she still feels guilty about that.
The 'what-if'
:
'I almost didn't get this'
Renee Gelin lives with guilt of her own. The "what if" haunts her daily.
"I'm always thinking about him. You don't forget your kids," she said.
She ended up marrying her son's dad and they had a daughter a few years later.
Jasmin Taylor never went through with the adoption. Her son Kingston is 4 years old now and splits time between his parents.
"He loves his sisters so much. He loves animals. He's an amazing addition to our family," said Taylor.
She too lives with a "what if" of her own.
"Every year on his birthday, I always think like, I almost didn't get this. He almost could have been somewhere else."