The Norfolk hospital shared a Facebook post on Wednesday with pictures of Cayden Addison walking down the hallway while the staff cheered him on. The celebration had confetti, a comic book-style poster called "The Adventure of Super Cayden" and all-around love from everyone there.
Some of the people celebrating were Cayden's mom and dad Courtney and Darryl, his older brother Christian and Oncologist Dr. Katherine Watson.
According to CHKD, Cayden was diagnosed with cancer at the age of 3. It was a type of leukemia that is hard to treat, called Philadelphia chromosome-positive acute lymphoblastic leukemia (Ph+ALL).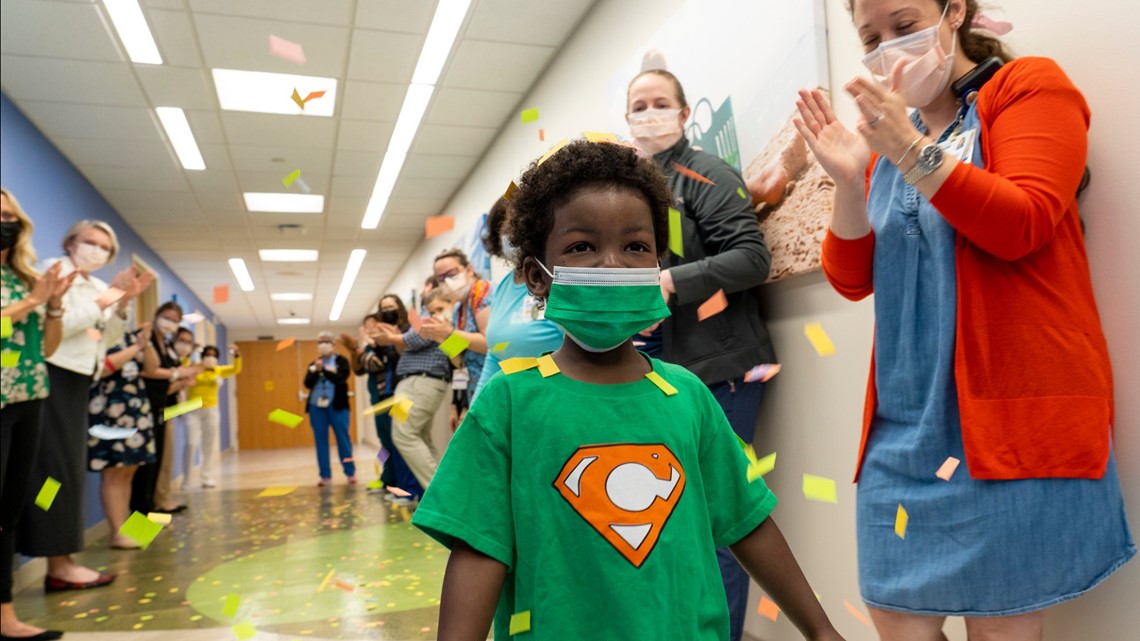 The World Health Organization (WHO) says an estimated 400,000 people from under a year old to 19 years old develop cancer each year, with the most common types being leukemias, brain cancers, lymphomas and solid tumors.
Most childhood cancers can be cured with generic medicines and other treatments, such as surgery and radiotherapy.
From 13News Now to "Super Cayden": Congratulations! You're OUR superhero.