BENTONVILLE, Ark. — Bentonville Schools declared proudly in a viral Facebook post that "This is the feel-good Friday moment we all need today!"
When R.E. Baker Elementary School students were asked to dress like their favorite superhero on Friday, March 3, second grader Caroline Carlson dressed like her teacher, Jaime Deigh—making us all cry happy tears.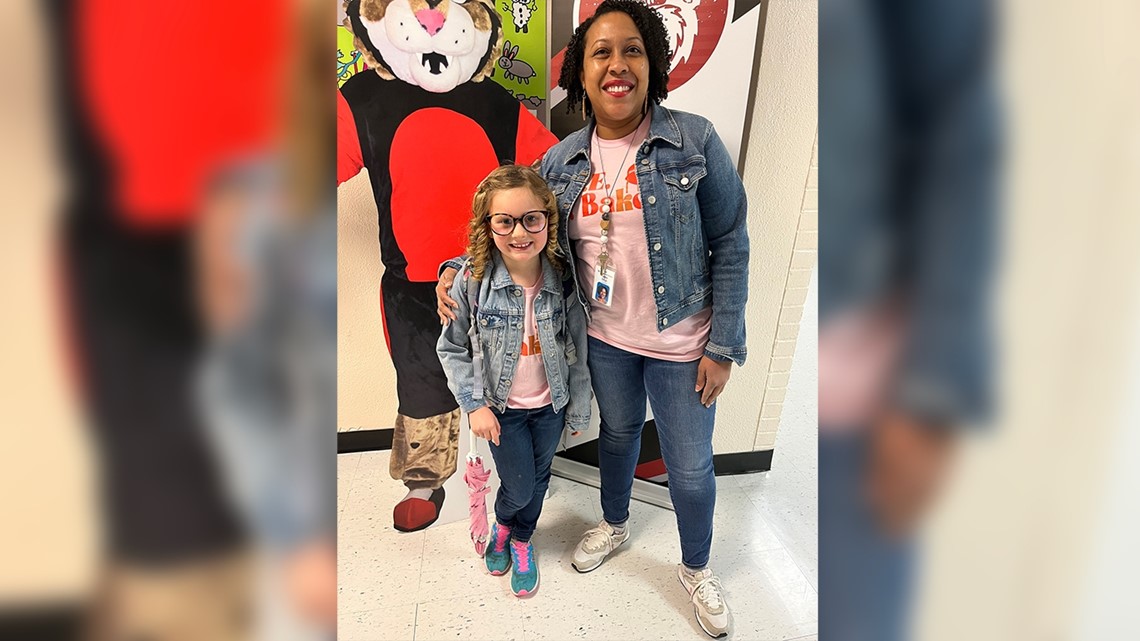 The post concludes with advice to "Forget the cape. Throw on a jean jacket and change the world wherever you are today, Bentonville!"
Now that's how you end a week!
Download the 5NEWS app on your smartphone: