HILLSBOROUGH COUNTY, Fla. — James Kelly has had a rough go of it for a while.
The 39-year-old has been homeless for 9 months – but he hasn't been alone. His best friend Diezel, a 75-pound dog, has been by his side the whole time.
Kelly raised Diezel since he was a puppy.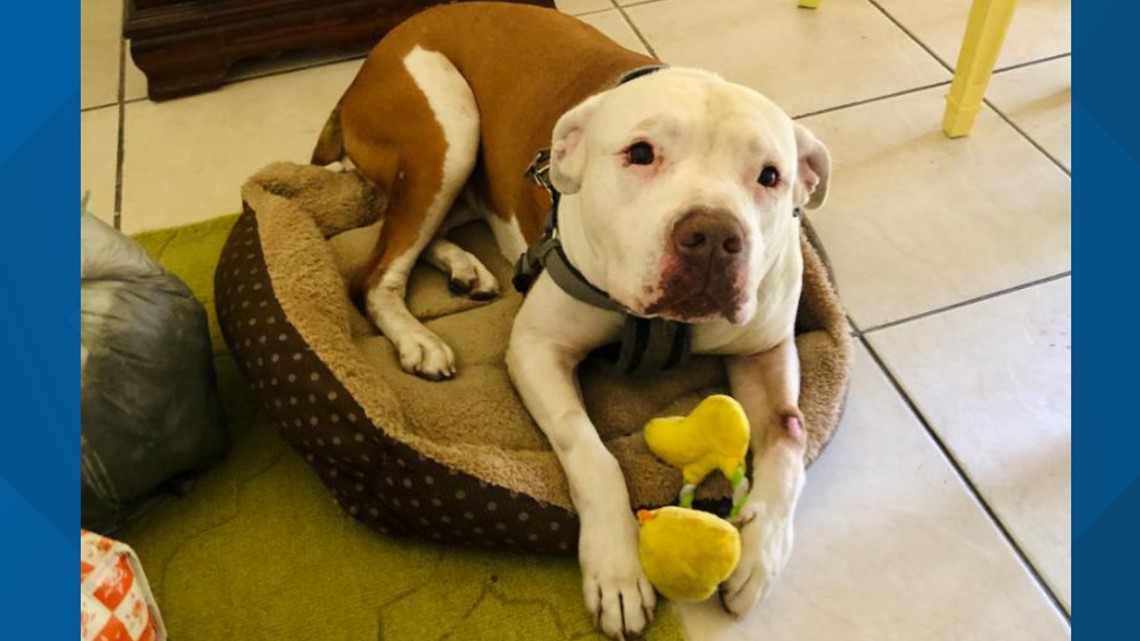 The pair have struggled to find a place to live because Kelly gets around in a wheelchair due to an infected hip replacement. And, a lot of places aren't too quick to rent apartments to people with giant pit bulls.
So, the Hillsborough County Sheriff's Office decided to help.
Kelly received medical attention and a much-needed haircut. Diezel got a trip to the vet to get caught up on his shots.
And – now they have a place to call home.
Through public housing assistance, they moved into an apartment. But, HSCO wasn't done yet.
The pair received some furniture, food clothing – and a fresh start.
What other people are reading right now: