LAKELAND, Fla — Amazon could soon bring 800 to 1,000 jobs to Polk County.
The company has plans to open a cargo handling facility at Lakeland Linder International Airport. On Monday, city commissioners will vote whether to approve the project.
If the city clears it, construction is scheduled to begin on July 3 and be completed about a year later. The city of Lakeland says the cargo hub will be Amazon's largest facility in the southeast United States. The city says the e-commerce giant could lease the airport space for up to 50 years, and Amazon planes could be in the air by July 2020.
According to a city memorandum, Amazon would lease 47 acres of a 110-acre piece of land in the northwest section of the airport. If it chose to do so, the company would have the right to expand into the adjoining 62 acres of property.
The company plans to build a 223,000-square-foot building on the site. Two smaller accessory buildings would also be constructed. They would be no larger than 60,000-square-feet combined.
In rent, Amazon would pay the airport $80,651 a month. That rent would increase 7.5 percent on every five-year anniversary date during the lease's first term, according to the city. The initial lease term is for 20 years – with three 10-year renewal opportunities, meaning Amazon could get a total lease term of 50 years if it exercised the renewal option all three times.
Under the agreement, the airport is required to make several infrastructure improvements, including upgrading the instrument landing system. The upgrade would keep operations running during bad weather. Five more fuel tanks would be installed at the airport, and a runway improvement effort would get underway.
The annual SUN 'n FUN International Fly-In & Expo would still be allowed to continue, despite the improvements.
Talks with Amazon began in 2017.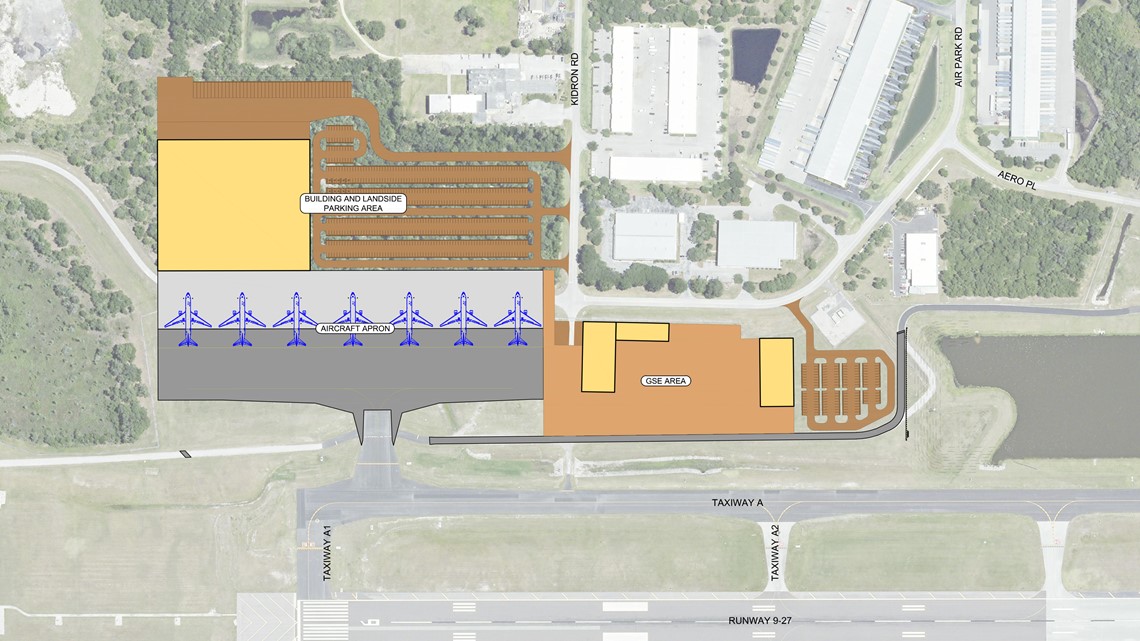 What other people are reading right now: