HIGHLANDS RANCH, Colo. — A student who helped detain the suspect accused of killing Kendrick Castillo at STEM School Highlands Ranch in May 2019 was the first witness to testify in the trial.
Brendan Bialy described how Devon Erickson entered classroom 107 at the school on May 7, 2019, carrying a guitar case.
He testified that Erickson pulled out a gun and said, "Nobody [expletive] move." He went on to testify that Erickson was "indiscriminately pointing" the gun at people.
During cross-examination, defense attorneys pointed to a transcript of an interview Bialy did with police on the day of the shooting, in which he said Erickson scanned the room twice and was pointing the gun above people's heads.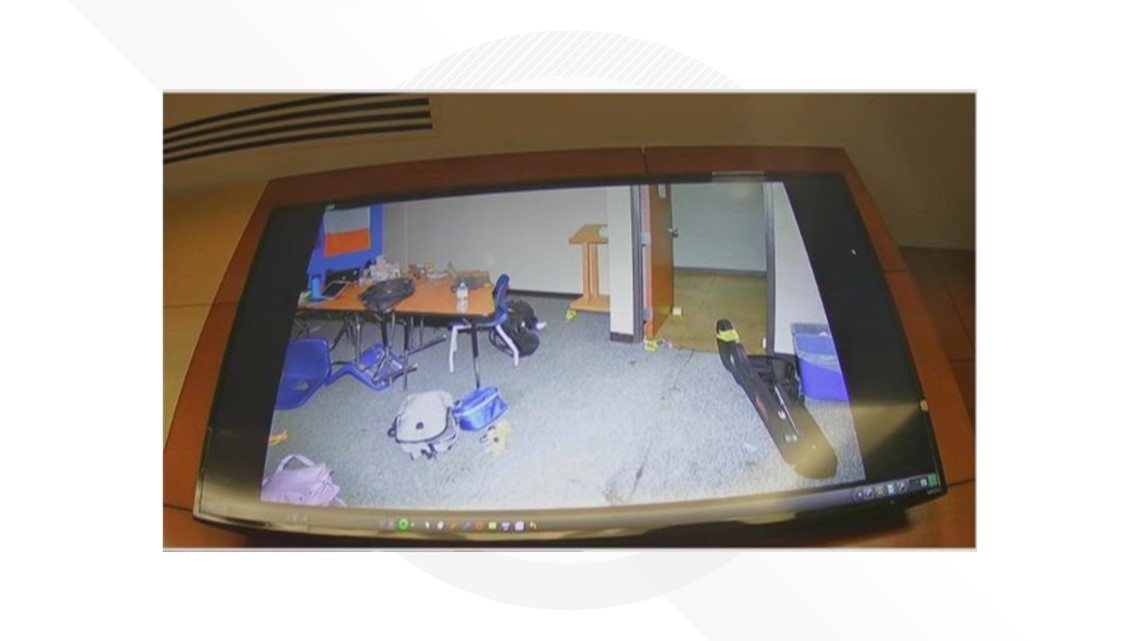 Bialy testified that within seconds Kendrick had jumped into action and pinned Erickson against a wall in the corner near a recycle bin.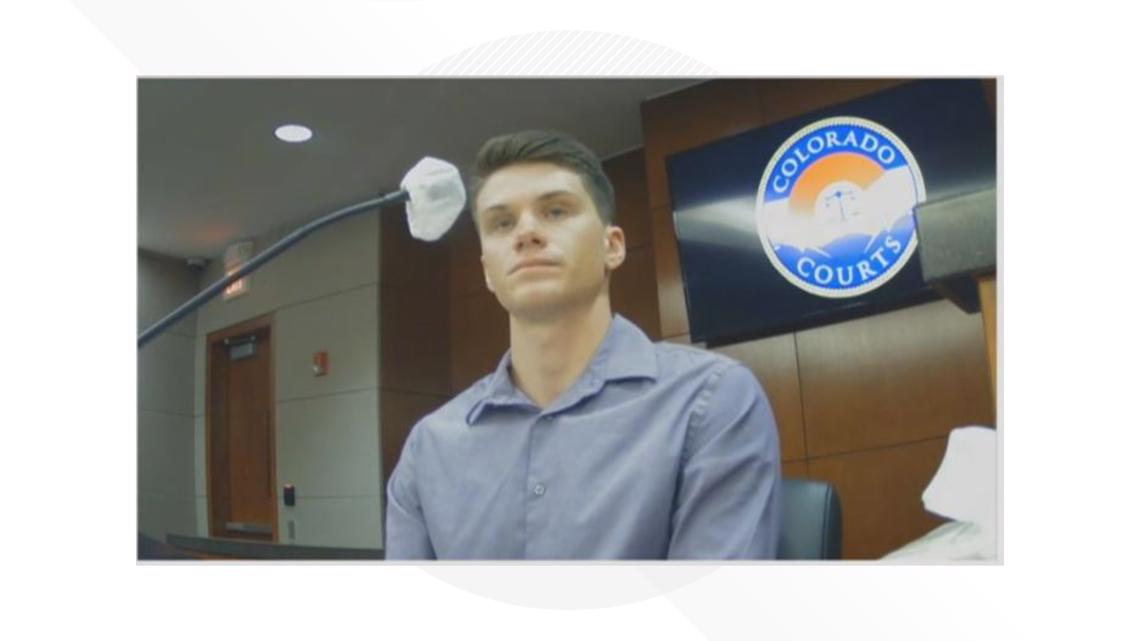 He said after Kendrick jumped into action he and another student named Joshua Jones also moved to pin the suspected gunman in the corner.
"He ended up firing one to two rounds," Bialy testified. "I believe one of them hit Kendrick."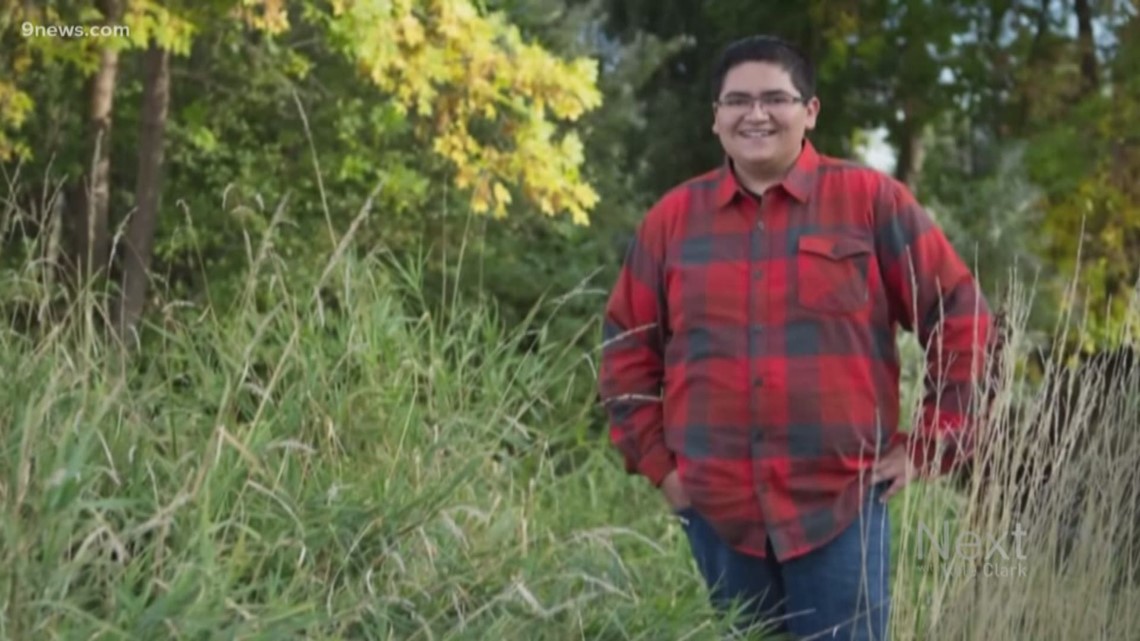 Bialy said he didn't immediately know that Kendrick had been injured because he was so focused on trying to disarm the suspect. He said eventually they were able to get Erickson face down on the ground but he kept fighting against both him and Jones.
As they struggled, he testified that Erikson kept his hand on the trigger of the gun and attempted to point the weapon toward them until he was finally subdued.
"I had to take his fingers and pry them off the firearm," Bialy testified.
He also testified that once Erickson was disarmed he claimed he was sorry and said, "Alec made me do it."
That's a reference to the second suspect in the shooting, Alec McKinney. He's already pleaded guilty in the case and was sentenced to life in prison but will be eligible for parole because he was a juvenile when the crime occurred.
After subduing Erickson, Bialy said it was then that he turned his attention to Kendrick who he said had "staggered breathing" and appeared "very much incapacitated."
At that point, Bialy said Jones, who had also been shot in the leg, got his phone and called his parents.

Bialy said he called 911 and reported the shooting. He said the other students in the classroom had fled and no one else was left in the room.
A staff member named Mr. Pritchard, who is the school's IT director, entered the room with a gun, Bialy testified. Pritchard took the stand Friday afternoon and explained that the weapon, described as a pistol, had been with McKinney and he had taken it from him during a struggle in the hallway before entering room 107.
Pritchard took charge of the situation and asked Erickson how many guns there were, to which he testified Erickson responded there were a total of three. Pritchard said Erickson and McKinney each had a pistol and there was a rifle inside a guitar case. He testified that Erickson said the weapons came from his dad's house.
Pritchard attempted to render aid to Kendrick and asked Bialy to find something to wrap Kendrick's wounds.
The defense pointed out that it was Erickson, who suggested there was a sweatshirt in the hallway that could be used and Bialy went to get it.
He was not able to get it though, because when Bialy stepped out into the hallway the school's security guard ordered him to get down to the ground, he testified. He said he was forced to crawl on the floor to the guard.
Bialy also testified that the security guard heard noises and fired several shots, but quickly realized the noise was law enforcement members who had entered the school. Bialy testified that the security guard threw his weapon down.
When he got over to the guard Bialy said he noticed that McKinney was also on the ground near the guard in handcuffs.
The second witness called was FBI Special Agent Donald Peterson. He went over 3D images of the school taken the day after the shooting on May 8. The images shown in court provided a view of the school the day after the shooting, including the front entrance, lobby and room 107. The 3D image of room 107 showed blood on the floor and the guitar case with a gun inside.
Peterson testified his team took only three 3D images at the school on the day of the shooting. He said the three scans were taken of Castillo's body, in the parking lot outside of the school. He explained those images were scanned on May 7 so the coroner could move Castillo's body.
Pritchard also took the stand on Friday. He testified that on May 7 after 1 p.m., he heard a commotion from his office, which is a short walk to room 107.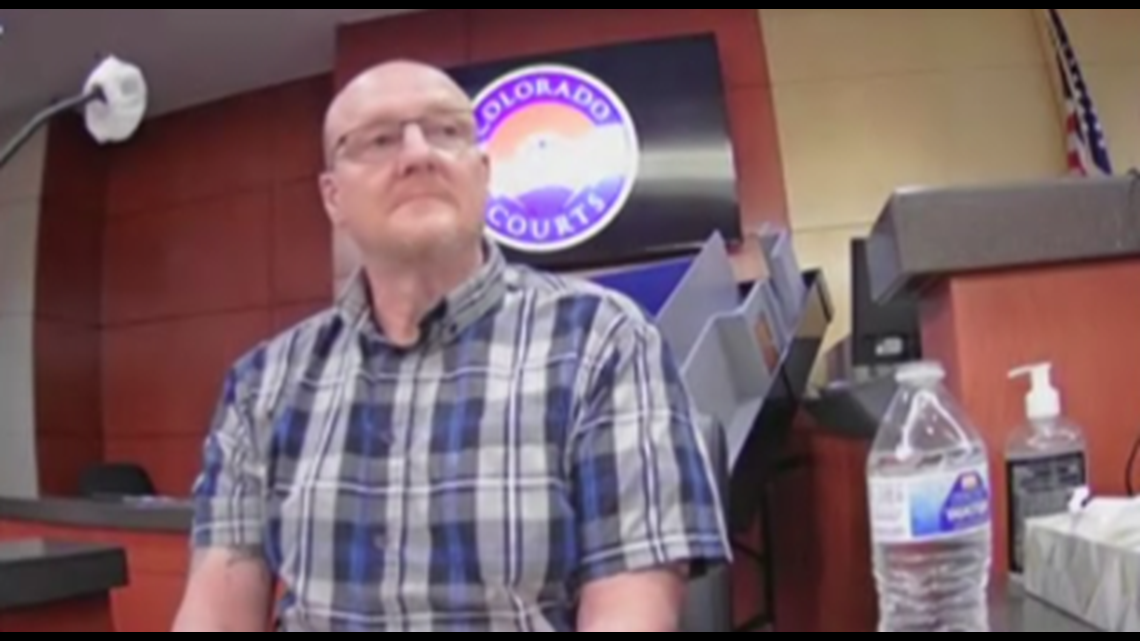 Pritchard said he found two people wrestling in the hallway outside room 107. He identified one of them as Alec McKinney and said the student was holding a pistol. Pritchard said McKinney gave him the gun and said the weapon was not his.
Pritchard testified that he continued into the room where he found four people. He said a student named Josh was laying on Erickson, holding him to the ground. Pritchard said he also saw Bialy trying to help Castillo.
Pritchard said he asked where other weapons were when he got into the room. He testified he was directed to the guitar case and opened it to verify the gun was still in there. He said that Erickson indicated to him that the guns were from his dad's house.
Pritchard said he placed the two pistols against a wall, to ensure police would not think he was a threat and to make sure the guns were far away in case a threat entered the room. Pritchard testified he was not concerned that Erickson was a threat at that time.
Pritchard said he then joined Bialy to help Castillo. Pritchard testified Castillo was bleeding from his side. He said Castillo was breathing and appeared to be trying to say something.
Pritchard testified that he told Bialy to try finding something to put pressure on Castillo's wound. He said they didn't have anything and began using his hands to put pressure on the wound.
"At that time he was responsive," Pritchard testified. "It was like he was trying to say something but it wasn't anything that I could actually understand."
Pritchard said he eventually could not find a pulse and that Castillo stopped breathing. He said police arrived in no more than five to 10 minutes and took over helping Castillo.
The fourth and fifth people to testify in the trial were the school's nurse and high school office employee. Both answered questions about Erickson visiting the nurse's office just minutes before the shooting.
Nurse Karen Lewis testified that Erickson explained he was stressed because his mom had eye surgery and he was picking up tasks. She said Erickson told her he hadn't been sleeping and just wanted to rest. Lewis testified that she let Erickson lay down with the lights off for about ten minutes. Lewis said Erickson eventually wanted to return to class.
Carol Knappich was the high school employee that admitted Erickson into the nurse's office. She testified that a student named Mitchell brought him to the office. Knappich explained that she believed Erickson was having a panic attack. She said he was shaky, hot and sweating.
Knappich testified that she told Erickson he should go home but that he said no, that he wanted to wait to see if he would feel better. She said he went into the bathroom for about ten minutes. She then directed him to lay down.
Both Lewis and Knappich testified that Erickson did not say he was being threatened to do anything nor indicated something bad was about to happen in the school.
Knappich testified that less than five minutes after Erickson left, a student ran to the office screaming that someone was shooting people.
The final testimony of the day was from student Mitchell Krause. He was of the students injured in the shooting.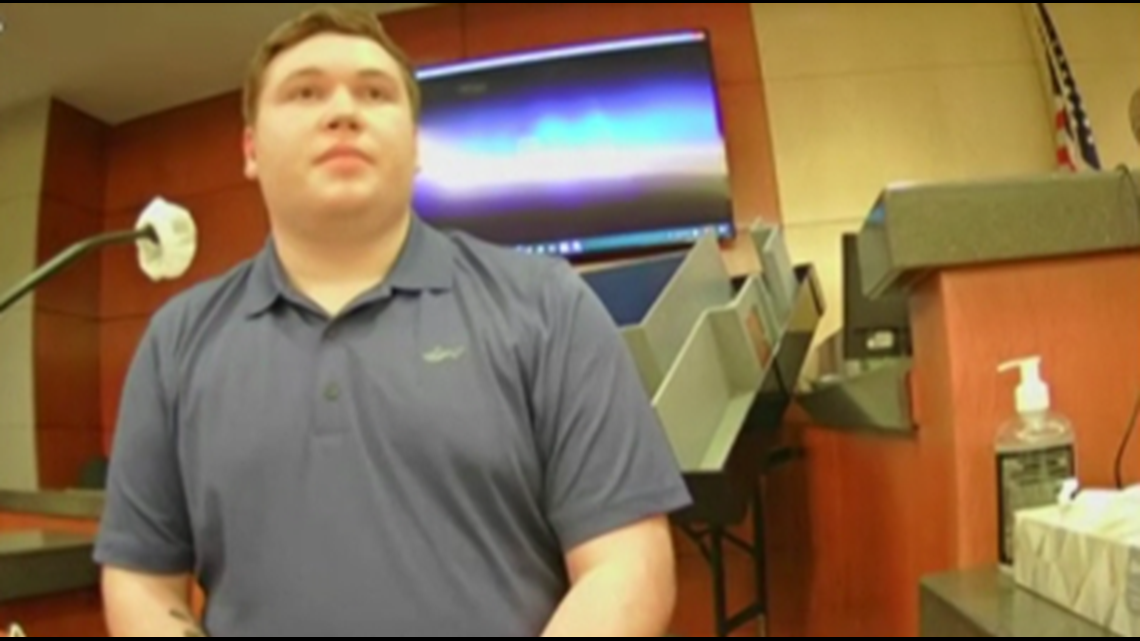 Krause testified that he showed up to class late on May 7. When he got to room 107, he said he saw Erickson pacing outside. Krause said he knocked on the door to be let in and the teacher asked him to take Erickson to the nurse's office.
Krause walked the jury through surveillance video of him and Erickson walking to the nurse's office. Krause said the two of them barely spoke on the walk there, though Erickson did appear very shaky.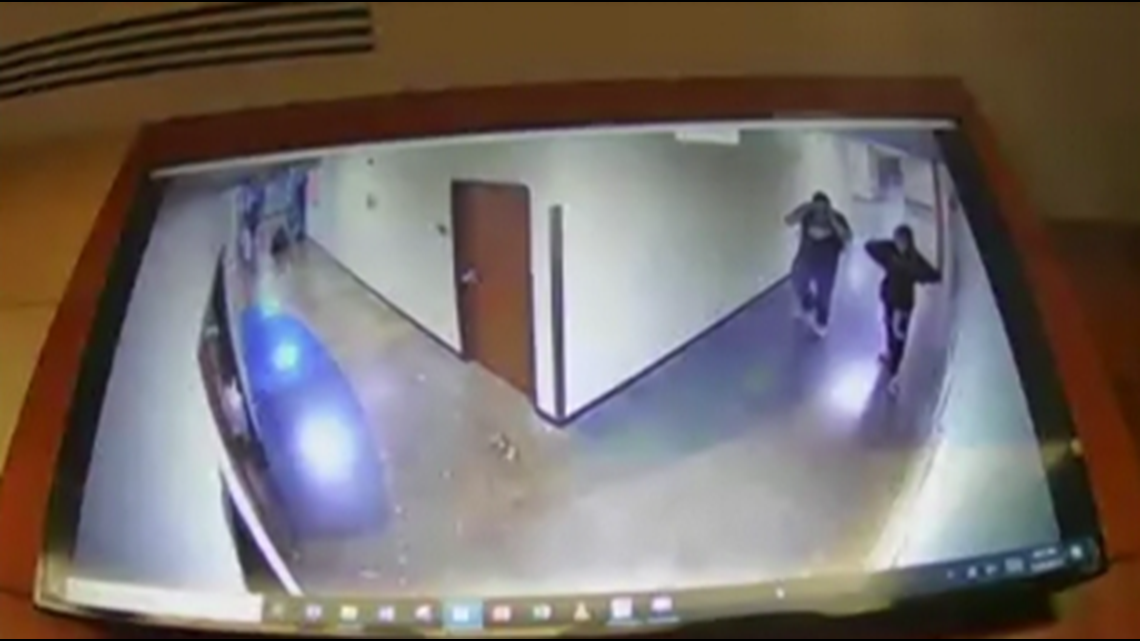 Krause testified that at one point Erickson asked him if he should go back to the classroom to get his things in case he needed to go home. Krause said Erickson became very persistent about getting his things before agreeing with Krause that someone could grab his backpack for him if needed.
Krause said he dropped Erickson off at the nurse's office and then returned to the classroom. Krause testified that soon afterward, Erickson came back to room 107 as well.
Krause testified that maybe a minute later, he heard Erickson moving around and then saw him stand up with a gun. Krause said Erickson pointed the gun at the students loudly saying "nobody (expletive) move."
Krause said he remembers seeing Castillo jump forward and then his memory fades. The next thing he remembers is being facedown on the ground across the room.
"For a while, I thought I'm just going to stay here and play dead," Krause testified. "And something went through my mind and it just was the worst-case scenario. It was what if they just start going around and start shooting people in the head, execution-style. Playing dead won't work."
Krause testified that he stood up and started running. He said all he could think was "step by step what do I need to do next."
Krause said he saw his classmate Kendrick bloody on the ground. He testified that he had to step over him to get out of the room.
Krause said he just continued running through the school and outside. He said it wasn't until he was out and across the street that Krause started feeling like something was wrong.
"At that point, I started to check around my body, I was feeling myself and I felt my back and I looked at my hand and there was blood on it" Krause testified.
Krause said he turned to his friend that was with him and asked if he'd been shot. His friend said yes and helped Krause onto the ground.
Krause began to tear up as he explained what happened next. He said he was terrified and pulled out his cell phone to call his mom.
"She picks up the phone and she answers in her cheery voice like everything's normal," Krause painfully testified. "Like 'hi Mitchell what's going on?' I just opened my mouth and the only thing I could manage to say was mom, help."
Krause said a TA that was with him and his friend took the phone and explained to his mom what had happened. Krause testified that someone who owned a townhome nearby helped them into his home for safety.
Krause had to get surgery for his injuries.
The judge called for their evening recess before the defense was able to cross-examine Krause. Court resumes on Tuesday.
Erickson pleaded not guilty in January 2020. His trial was originally scheduled for last year but it was delayed twice due to the COVID-19 pandemic. He faces 46 counts including:
Two counts of first-degree murder
One count of conspiracy to commit first-degree murder
31 counts of attempted first-degree murder
His trial is expected to last a month.