Deal hungry shoppers are eagerly stopped by the new Tampa Premium Outlets on Thursday looking for deep discounts.
But are you really getting a better deal at an outlet?
According to retail expert and University of South Florida marketing professor Robert Hooker, you can get good deals.
However, even the brand-name merchandise at outlet malls isn't always as good as a department store.
"Sometimes it can be inferior or almost knock off level quality so that's where you have to be a responsible shopper and check out the quality of the garment to make sure you get what your paying for."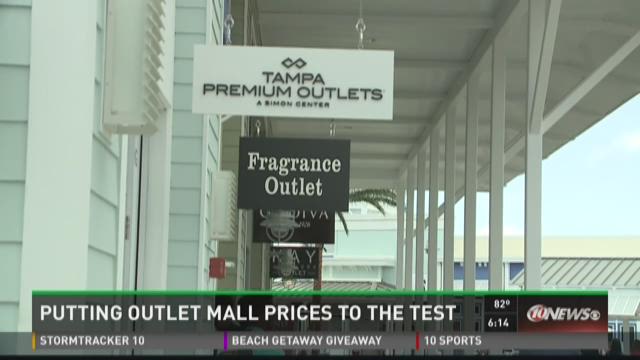 10 News reporter Jenny Dean used an app on her smartphone to check and see if these shoppers really did get good deals. We checked one shopper's Coach wallet. She paid $24 and according to the Now Discount app, it was a good deal. The best deal it found online was $49.49.
Another shopper just bought a Vera Bradley purse for $44. It didn't come up as such a good deal on the same app. That purse could be bought online for $27.89.
But whether they're getting good deals or not,  the shoppers we talked to are still enjoying their day.
If you love getting out in the crowd and shopping in person, the best thing to have with you is your smartphone. Several apps to try: Now Discount, Red Laser, Zen Shopping, Shop Savvy and Price Scanner. You can also just go to the browser and do a quick online search to make sure you're getting the best deal.