NEW PORT RICHEY, Fla. - Eight-time MLB All-Star and two-time Cy Young award winner Roy Halladay died Tuesday after his plane crashed into the Gulf of Mexico. He was 40.
Halladay's ICON A5 light sport aircraft crashed about a quarter mile west of Ben Pilot Point in New Port Richey, the Pasco County Sheriff's Office said.
Halladay was alone in the aircraft. No mayday calls were made to air traffic controllers, the sheriff's office said.
The National Transportation Safety Board is investigating the crash.
Photos: Roy Halladay, former Major League Baseball player
"I've been dreaming about flying since I was a boy but was only able to become a pilot once I retired from baseball," Halladay said in the article. "I've owned other aircraft, but no aircraft embodies the adventure or captured the dream of flying like the A5. Not only is it the safest and easiest aircraft I've ever flown, it is hands-down the most fun. The beaches, lakes, and waterways my family and I get to explore around Florida are mind-blowing. Words don't do justice to what the A5 allows us to experience. Even my wife, who used to be uncomfortable in small planes, now asks where we should take the A5 for the weekend. I'm honored to own the first A5 Founders Edition."
The company said they were notified of the crash and are investigating.
Pasco County Sheriff Chris Nocco confirmed Halladay's death during an afternoon press conference.
"He loved to fly," Nocco said. "He would talk about flying, he would talk about refurbishing planes. He talked about how he grew up doing it. He talked about his family, he talked about baseball and he talked about flying."
Halladay told Philadelphia media earlier this year that he had approximately 800 hours in the air along with his instrument rating and multi-engine rating, according to mlb.com. He was working on receiving his commercial rating and wanted to learn how to teach others to fly, the website said.
Halladay the pitcher
Born Harry Leroy Halladay in Denver, Colo., on May 14, 1977, he was drafted by the Toronto Blue Jays in the first round (17th overall) of the 1995 draft.
Among Toronto starters, Halladay ranks third all-time with a 3.43 ERA, second with 148 wins, tied for first with a 1.20 WHIP and second with 1,495 strikeouts, according to mlb.com.
Halladay is one of only six pitchers to win the Cy Young award in the American and National leagues. During his 16-year career with the Blue Jays and Philadelphia Phillies, Halladay finished with a 203-105 record and a 3.38 ERA. He placed in the top five of Cy Young voting seven times and led MLB for five consecutive seasons in complete games.
While with the Phillies in 2010, Halladay pitched a perfect game during the regular season and a no-hitter in his postseason debut.
A right shoulder injury ended his career in 2013.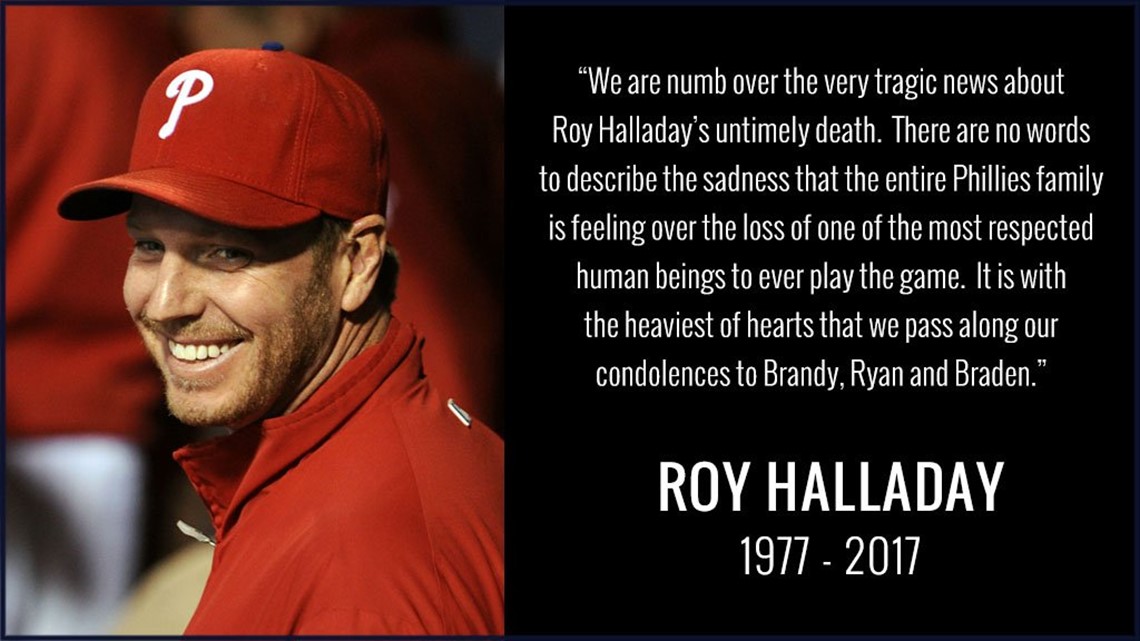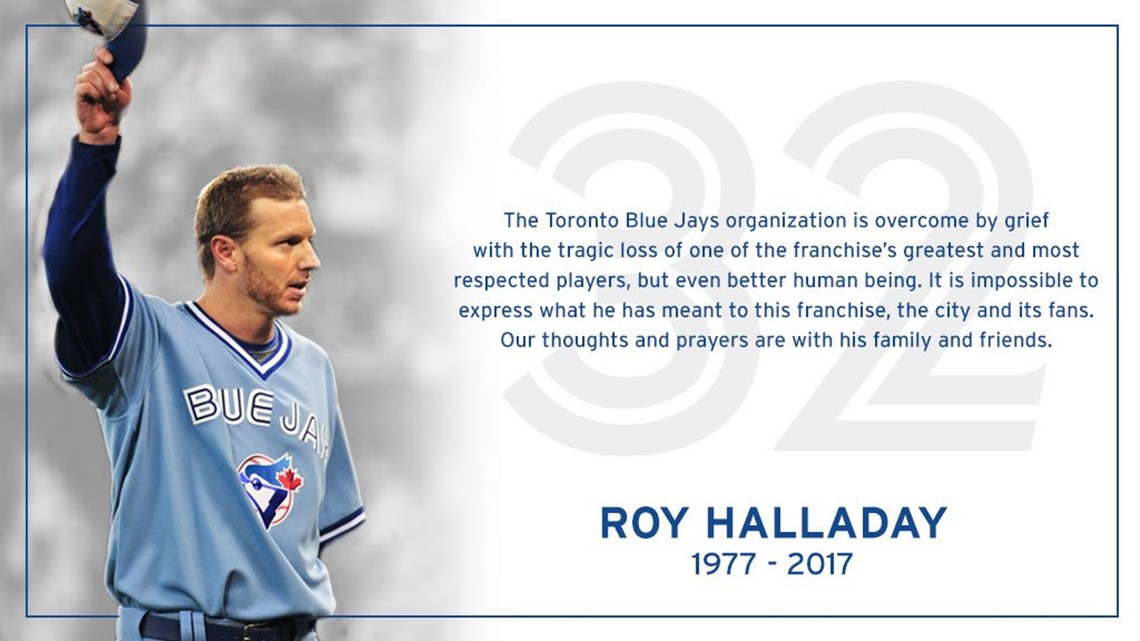 Other MLB teams, including the Tampa Bay Rays, shared condolences as well: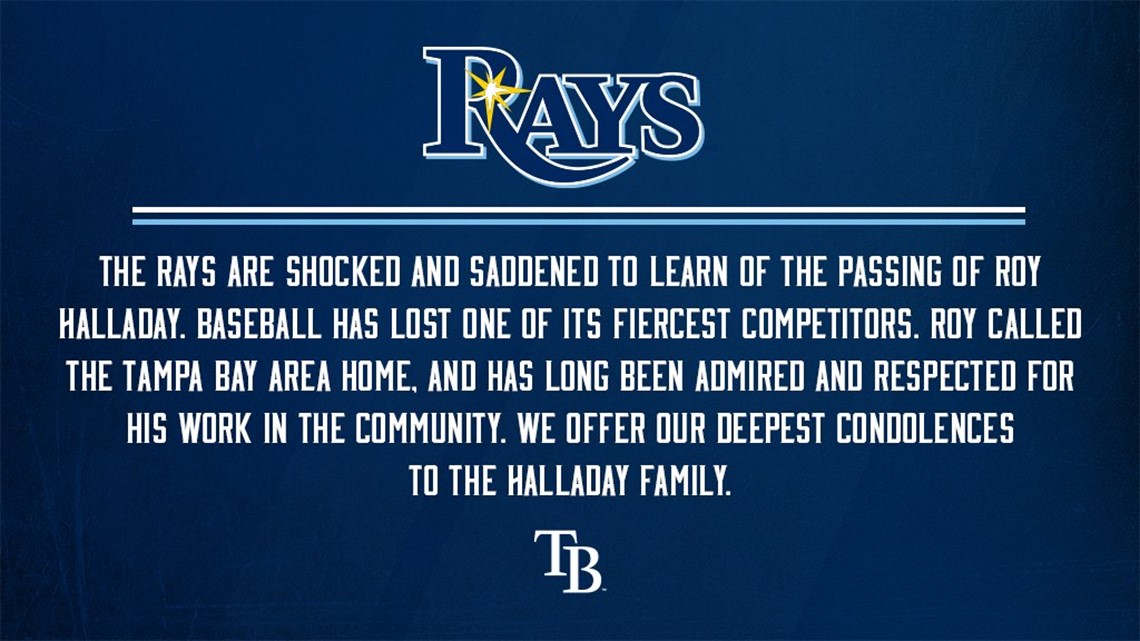 Halladay is expected to be on the 2019 Hall of Fame ballot. He is already a member of the Canadian Baseball Hall of Fame.
Life after baseball
Following his career, Halladay remained in Tampa Bay where he spent time as a pitching coach at Calvary Christian. His son, Braden, is a relief pitcher for the school.
The sheriff's office described Halladay as a friend, donating funds so the agency could purchase a K-9: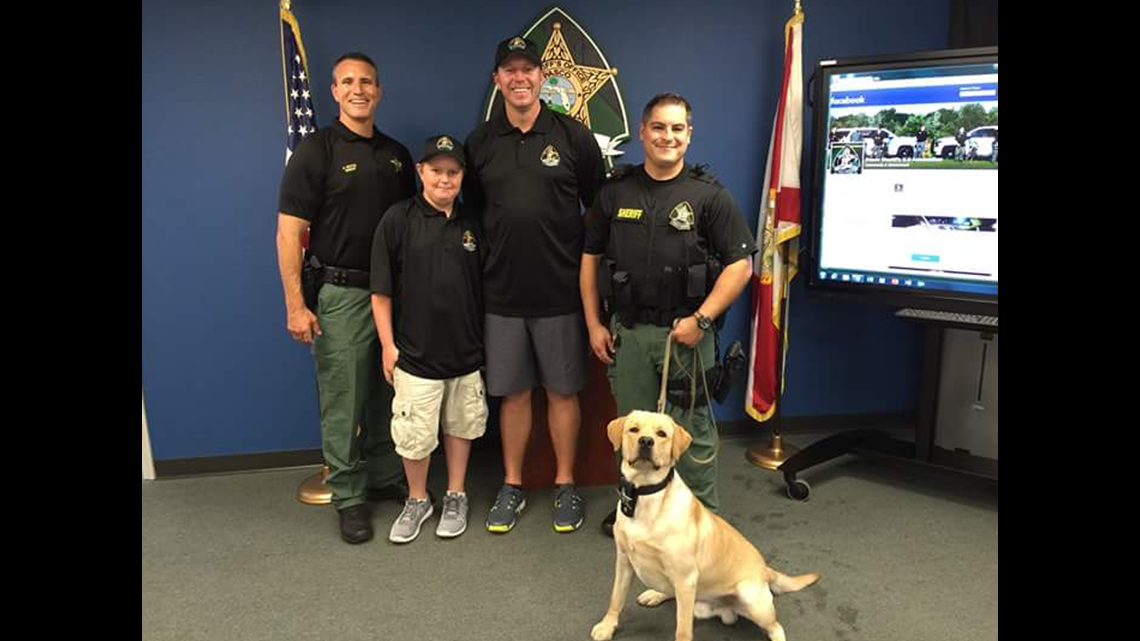 "He was a part of our sheriff's office," said Nocco, the sheriff. "His kids went to school with some of our kids. He was there whenever we needed him. He was one of the most humble human beings you'll ever meet...for one of the greatest pitchers, he would walk into a room as if he was just anybody. It didn't matter who he met, he was kind, generous."
Nocco last spoke with Halladay during a charity fishing event in the same area authorities found his plane.
"He was a personal friend of our sheriff's office," Nocco said.
Halladay leaves behind a wife and two boys.