Tom Iovino, the spokesman for the Florida Department of Health in Pinellas County, confirmed their closures, including the single state-run testing site in the county: Duke Energy Center for the Arts - Mahaffey Theater.
The Florida Division of Emergency Management said all sites will be closed at 5 p.m. Thursday. They can reopen on a rolling basis as the storm passes, the agency said.
"Testing sites are closing out of an abundance of caution to keep individuals operating and attending the sites safe," FDEM said in a news release. "All sites have free standing structures including tents and other equipment, which cannot withstand tropical storm force winds, and could cause damage to people and property if not secured."
Tropical Storm Isaias at some point is tracking westward in the Caribbean. The National Hurricane Center expects the system to move across several of the islands, potentially bringing tropical-storm-force winds into the Florida Keys and South Florida as early as Friday evening.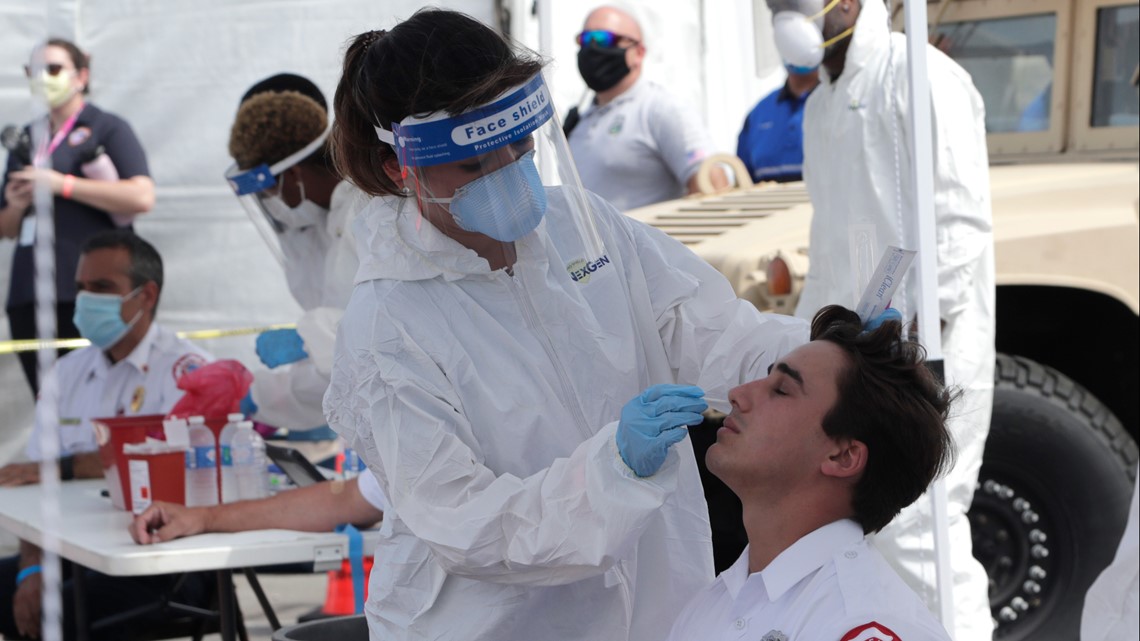 Florida has several state-run COVID-19 testing sites in 23 counties, offering walk-up and drive-thru testing options. In Tampa Bay, those include Raymond James Stadium, Duke Energy Center for the Arts - Mahaffey Theater and University Town Center.
BayCare said its testing sites would still operate Friday ahead of Tropical Storm Isaias' possible impacts. For a full list of those locations can be found online.
People seeking to get a COVID-19 test should check with their doctor or county for a list of available options. The Florida Department of Health also has a county-by-county guide of local testing sites.