Why proposed housing at new Tropicana Field site might be unaffordable for average renters
New construction permit values average $35 million around the Trop. There are concerns this will impact affordability when Rays-Hines redevelops the site.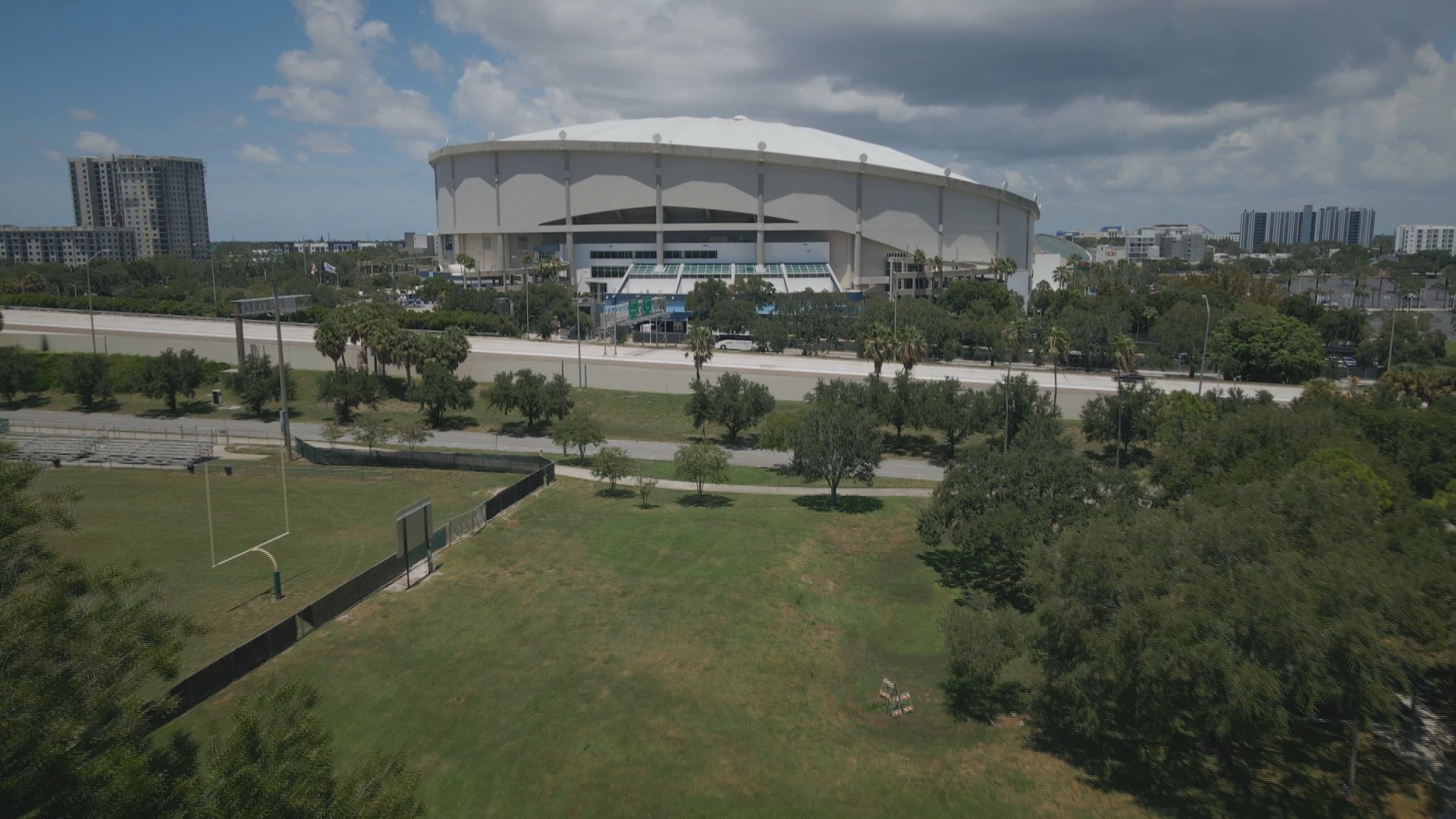 Block by block, a drive through downtown St. Petersburg to Tropicana Field paints a clear picture of a city on the rise: trendy restaurants, bustling businesses and lots and lots of residential construction.
10 Investigates pulled new construction, multi-family permit records since 2020 for ZIP codes downtown and around Tropicana Field. Records show permit values ranging from $1.7 million to $180 million, with the average permit value around $35 million – setting a tone for an increased market rate that could impact about how affordable the area will be for the average person once the plan is completed.
'They took that land'
:
Community calls for justice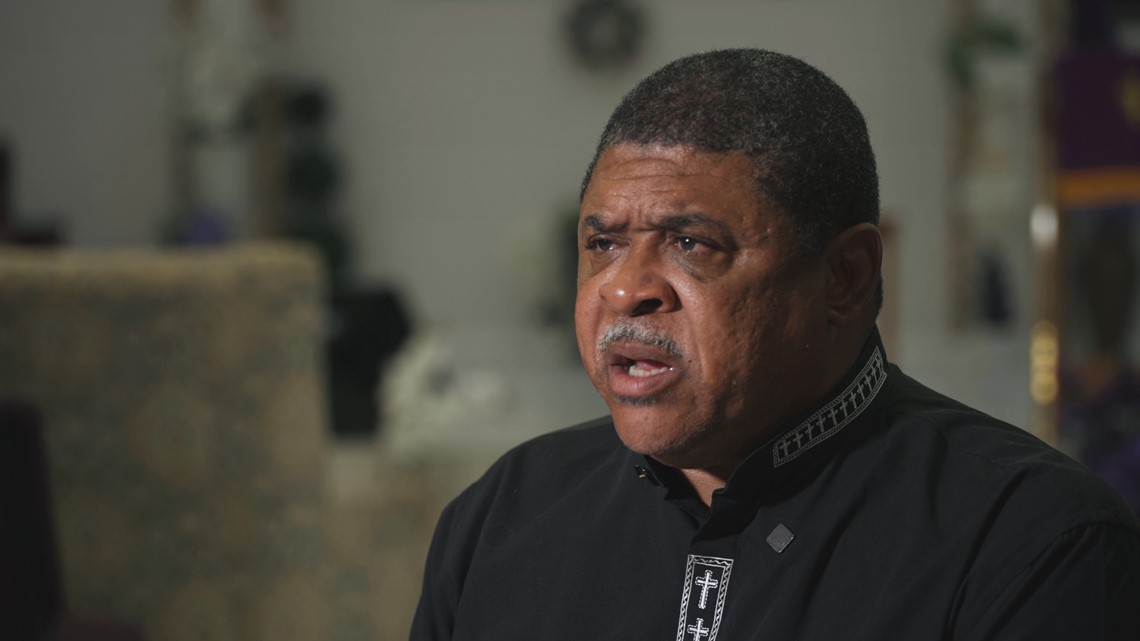 Whether he's in public or in the pulpit, Bishop Manuel Sykes of Bethel Community Baptist Church in south St. Petersburg has never been one to shy away from speaking his mind.
And over the last year, he has been vocal about his opposition to the Tropicana Field redevelopment plan chosen by Mayor Ken Welch and backed by the Tampa Bay Rays and the Hines development group.
"Choosing the Rays, who are not developers, even if they are in partnership with developers, to me, was dead wrong," he said.
The plan calls for a mixed-use, 86-acre development with housing, retail, office and hotel space — and a new stadium.
Of the more than 6,300 units planned for the site, roughly 1,459 are slated to be affordable units. However, the plan's numbers include 600 affordable units that would be off-site, dropping the number within the development to 859.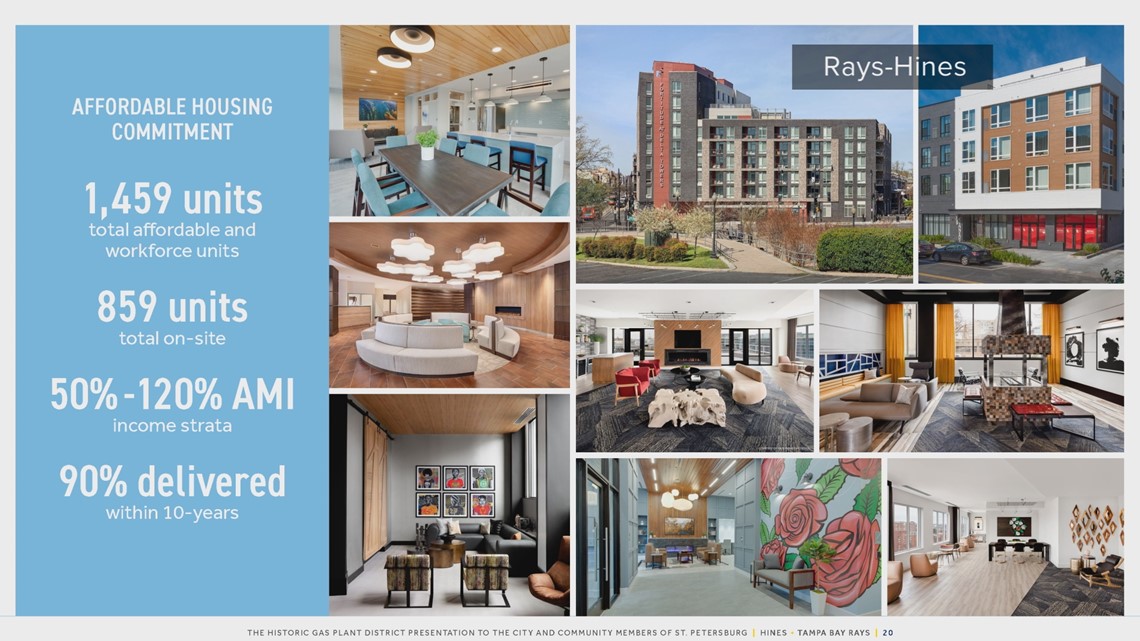 Sykes, who's part of a group of local clergymen who supported a different proposal set forth by Sugar Hill Community Partners, says the current plan will further gentrify a neighborhood that was wrongfully taken from part of St. Pete's African-American community.
"That neighborhood, the Gas Plant [neighborhood], was literally stolen," he said. "Whether it be by quasi-governmental regulations, eminent domain. They took that land."
Sykes is referring to an infamous city redevelopment plan from the 1970s that promised hundreds of jobs and homes for the Gas Plant district but ended in the 1980s with hundreds of homes and businesses razed and families displaced.
"All over the United States and throughout our history, this has happened," he said. "And in many cases, Black people are not able to return to those historic lands. This was an opportunity to do that and it wasn't done. I think it's a shame."
'Detailed and transparent'
:
Selecting the Rays-Hines plan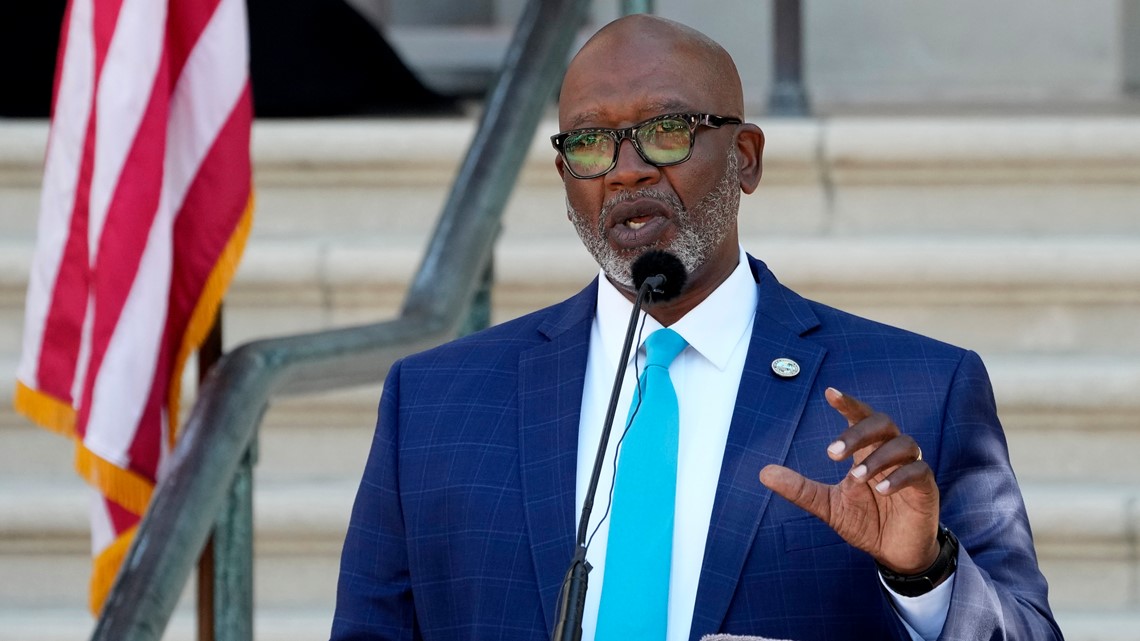 In his January State of the City speech, Welch announced the Rays-Hines pick over three other companies that submitted proposals. This came after starting a new RFP process different from the one under former mayor Rick Kriseman's administration.
"The process was detailed and transparent, and as your mayor, I have done my homework. I am fully confident that this decision is the best path forward," he said.
Welch, who grew up in the Gas Plant neighborhood, says he wants restorative justice to be top of mind in the project.
"I saw a need to build a better path forward by prioritizing the community's need for affordable and workforce housing – both onsite and offsite," he said earlier this year. "And as a child who visited many a restaurant, corner store and worked at my grandfather's woodyard, the opportunity for restorative economic opportunities needed to be a clearly-stated priority."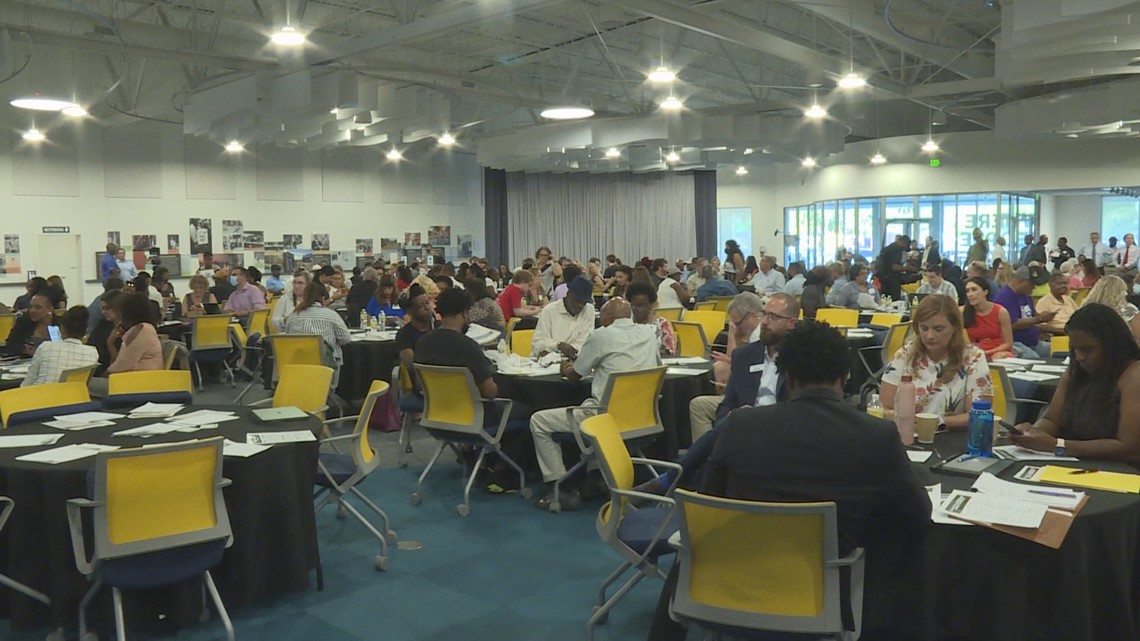 In the months leading up to Welch's decision, the city held multiple community forums for input on the redevelopment process.

"One of our governing principles is being in touch with the community and also having inclusive governance. And this is how you do it," Welch said at one of the community conversation meetings in 2022. "This is about generational change for our city moving forward. We have to get this right."
According to the City of St. Petersburg, those negotiations are still ongoing.
"We are at the very beginning here, and there's a lot that still needs to go right for us to get shovel in the ground," Rays president Brian Auld said in January. "Up until that shovel is in the ground, it's important that we continue to have dialogue about preserving the Rays in Tampa Bay for generations to come."
The city's website says a use agreement term sheet should be completed by summer's end.

"It's almost like being engaged and getting married. We're engaged right now, until we put a ring on it and have that use agreement done and have everything set up," Welch said in January. "At that point the discussion is over, and they are committed to St. Pete, and that's what we're driving for to get done over this next year."
'It's not binding'
:
Expert says current plan is just...a plan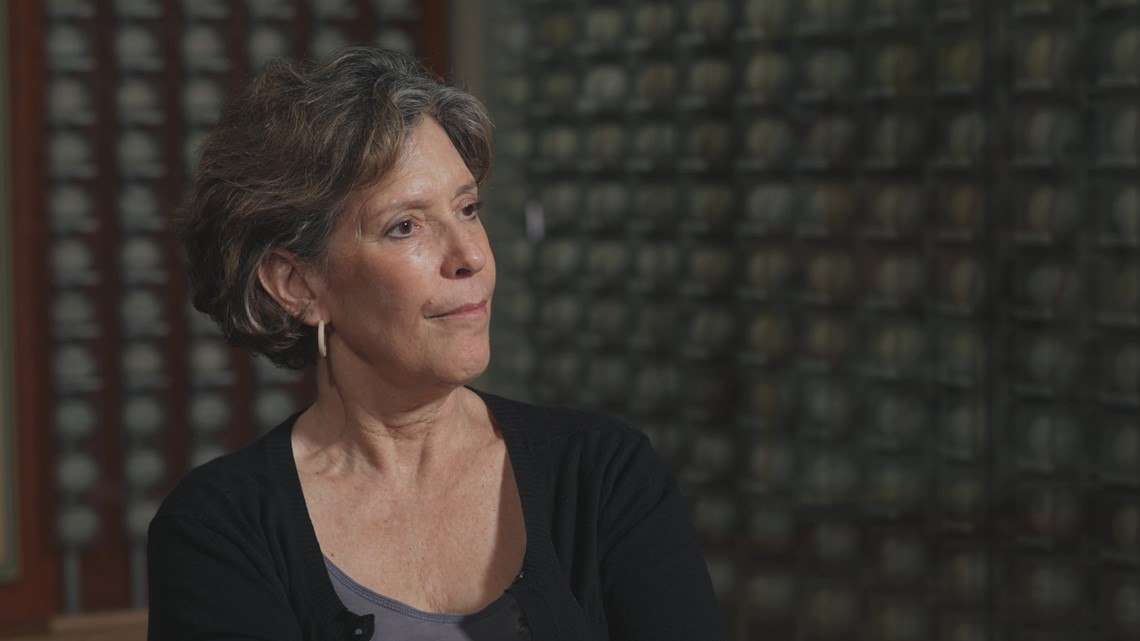 Elizabeth Strom, associate professor in the University of South Florida School of Public Affairs, says it's important to remember that the current plan is a proposal and could change. "At this point, it's not binding at all," Strom said. "It's basically just it's a proposal."

So even though the current plan proposes more than 6,000 units, with 1,459 of those being affordable, she says the community should keep an eye out for potential modifications.
"It's important that the community stay on top of those agreements and make sure those commitments are being met," she said. "And I think that it makes sense to me that people want this development to be, you know, extremely impactful because it's a big redevelopment area in the city that's largely built up. So I think attention to that is definitely very important."
But Strom says there are lots of hurdles to clear before any housing goes into place, particularly for units that are affordable.
"Is 1,400 units enough considering the entire community that had been living there before urban renewal? Certainly, it's not," Strom said. "But also, there are some barriers and constraints to building affordable housing these days that maybe makes it unrealistic to think you're going to get five or six-thousand affordable units all in one community. So, I think it may be the best we can hope for."
She says barriers to construction include fluctuating market conditions, construction costs and access to government subsidies. "Even if you have subsidies, if the basic cost is super high and the cost of financing is very high, it's going to make everything more expensive," she said.
Additionally, with new construction permit values in downtown and around the Trop averaging $35 million, the market rate could be higher than what the average person can afford.
For Sykes, that's frustrating.
"Ken Welch had an opportunity to bring people back, to bring about some reparation and restoration," Skyes said. "I don't blame Welch for everything. His role in history was to bring back justice to people who had been robbed. He missed it."
Welch was unavailable for an interview on this story, but his office sent the following statement:

"Under my administration, the City of St. Petersburg is intentional and duty-bound in honoring the broken promises made to the Historic Gas Plant community, a nurturing and welcoming place that my own family called home.
"Our commitment to equity, reparative economic inclusion, and community restoration is coupled with every decision made and every action carried out. It is also critical to underscore that we've held numerous in-person community conversations resulting in direct engagement with more than two thousand St. Pete residents and stakeholders, including meetings with clergy. This comprehensive feedback from our local faith, business, and community organizations helped guide us every step of the way and will continue to do so.
"All St. Petersburg residents will benefit from this transformational project for decades to come. We look forward to keeping everyone informed and engaged with more specifics on the negotiations with Hines-Rays in the near future."

10 Investigates also reached out to the Tampa Bay Rays for this story but has not yet heard back. For more information on the Historic Gas Plant District Redevelopment project, click here.

Emerald Morrow is an investigative reporter with 10 Tampa Bay. Like her on Facebook and follow her on X. You can also email her at emorrow@10tampabay.com.