LAND O' LAKES, Fla. — Ryan Cooper's mother and sister sit at a picnic table overlooking a soccer field at the Land O' Lakes Recreation Center.
Every view seems to hold another memory.
They want to reminisce on how he lived, not how he died.
"For years and years, Ryan played soccer at these fields. We live down the road. And I'm talking from the time he was probably 6. So, these have a lot of special memories for us," his mother, Sandy Cooper, said.
The happy moments Ryan's sister Shelby Cooper remembers from the recreation center stand in stark contrast to what life has been like without her brother.
"Pretty much, like, the worst pain imaginable," Shelby said.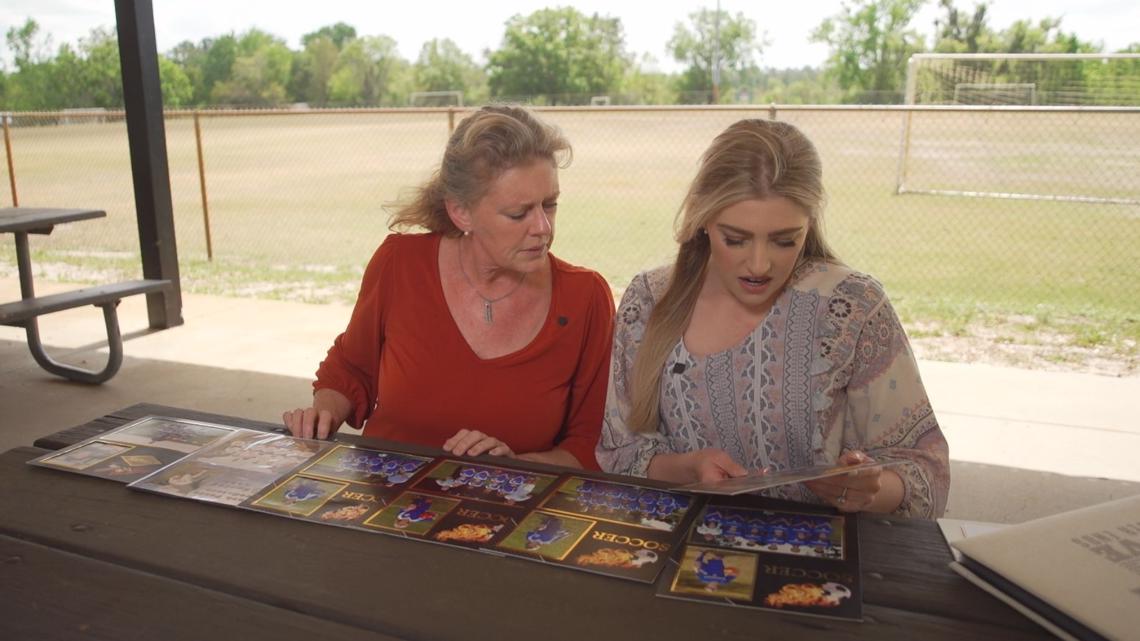 Her brother overdosed on pills she says he bought with cryptocurrency on the dark web.
"I found him, yeah," Sandy said. "When I came home, his dog was downstairs and very nervous, you know? And I see that he had gone to the bathroom on the floor. And I'm like, 'Ryan, why didn't you let Levi out?' And so, I was hollering, 'Ryan, I'm home.' No answer. No answer. And then, like, I didn't want to walk upstairs because I knew something wasn't right… And when I went around the corner, there he was, on the floor, right outside of our bathroom. And the water was still running, so it's almost like maybe he had just taken this."
Ryan Cooper's mother says the fentanyl was delivered right to their mailbox.
"They would come through the U.S. Postal Service right to our house," Sandy said.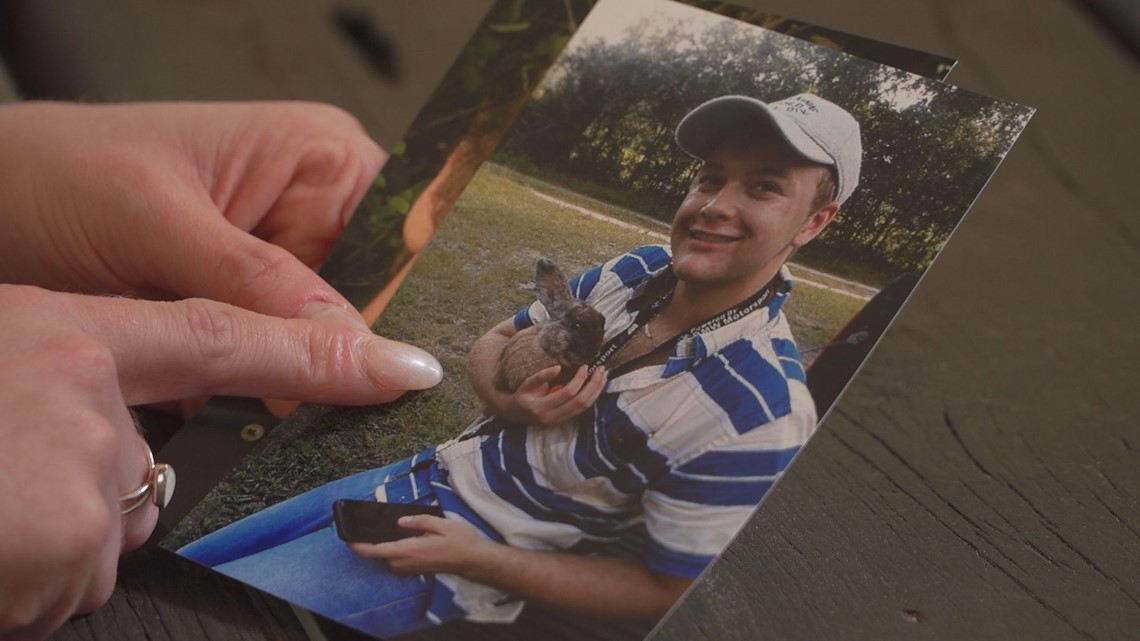 Shelby said she doesn't believe her brother realized he was ordering fentanyl.
"He ordered something similar to Xanax and it was laced with fentanyl without him knowing, obviously. And we were able to get into his computer," Shelby said. "My brother and I saw that last email that he had opened… And it said, 'Your package has been delivered.'"
Ryan Cooper was one of 5,791 Floridians who died from a fentanyl overdose in 2021 – the deadliest year yet.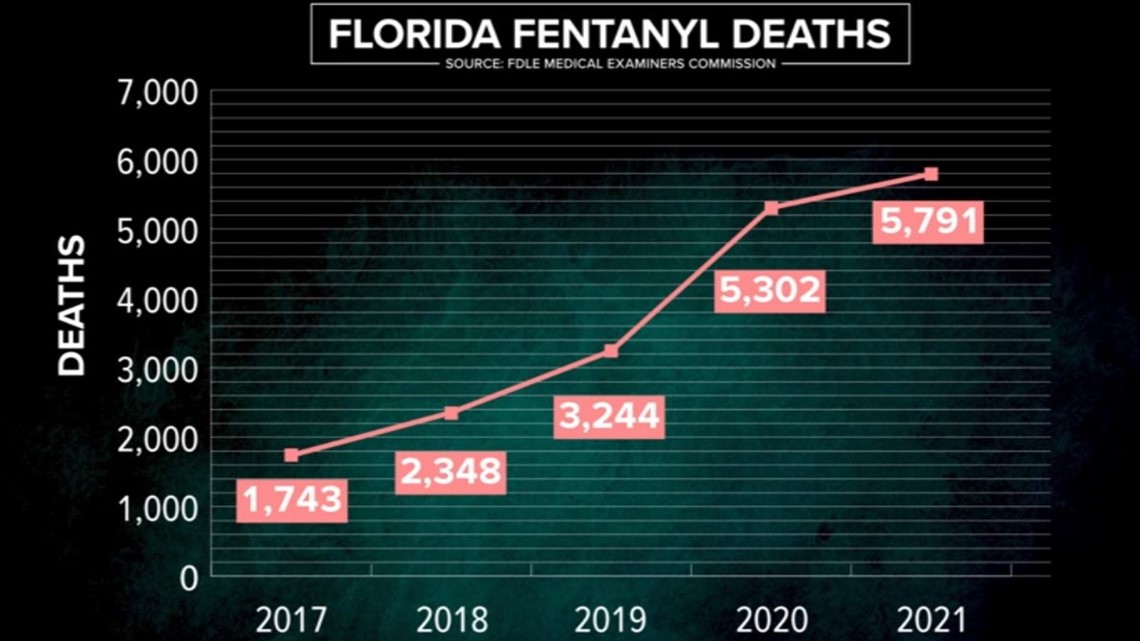 We're still waiting on 2022 overdose numbers.
And as overdoses skyrocket, we want to know how opioids like fentanyl are getting into the U.S.
The technology is similar to what your bag goes through at the airport, but for scanning trucks.
"We need something that can penetrate steel and look inside. This high energy, we can see what's inside," U.S. Customs and Border Protection Assistant Port Director Javier Vasquez told 10 Investigates reporter Jennifer Titus.
"The chemicals are derived from China, shipped into Mexico, where the laboratories are then producing what we see is straight fentanyl powder, and/or a lot of what we're starting to see are pressed pills," Drug Enforcement Agency Special Agent Mike Furgason said. "We see them come from areas along the border because it's easily brought into the United States from across the U.S. border and then shipped throughout the United States."
We asked Tampa-based U.S. Postal Inspector Damien Kraebel why the U.S. Mail is more attractive to drug traffickers than other shipping entities.
"We're seeing a trend away from the U.S. Mail being a source for foreign influx. That's not to say that it isn't present in domestic mail. The reason – one obvious reason why the U.S. Mail might be more satisfying or more helpful for drug traffickers is, if I want to open a package, and you're a drug dealer who has put this in the mail and you don't want me to open that package, I need to go to a federal judge and convince them to issue a search warrant," Kraebel said.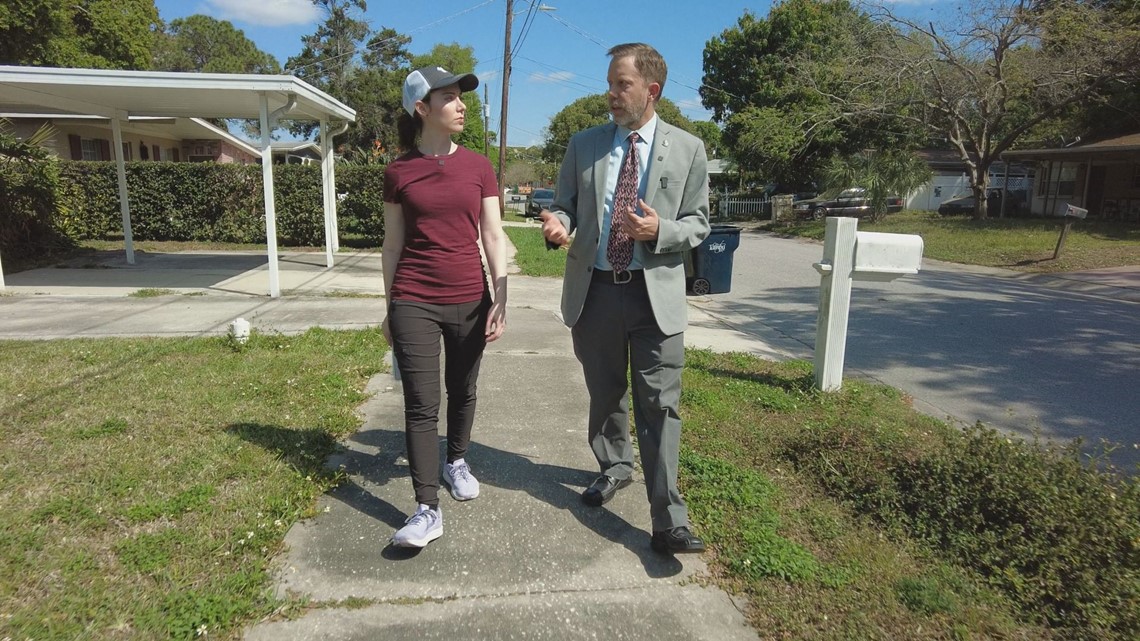 U.S. Postal Inspection Service data shows synthetic opioids, like fentanyl, seized from the U.S. mail increased 10-fold in the past five years.
"While it's possible that an increase in that could be due to something like an increase in volume of those things in the mail, much of it is also going to be attributed to us getting better at finding them and intercepting them. And I can certainly tell you, in my time with the agency, we have gotten better at it," Kraebel said.
We're talking an increase from 211 pounds in Fiscal Year 2017 to 2,124 pounds in Fiscal Year 2022.
That's about the same weight as a walrus. Or a polar bear. Or the Liberty Bell.
And since the DEA says just 2 milligrams of fentanyl could kill someone, 2,124 pounds of fentanyl is enough to kill more than 481 million people.
That's more than the entire U.S. population.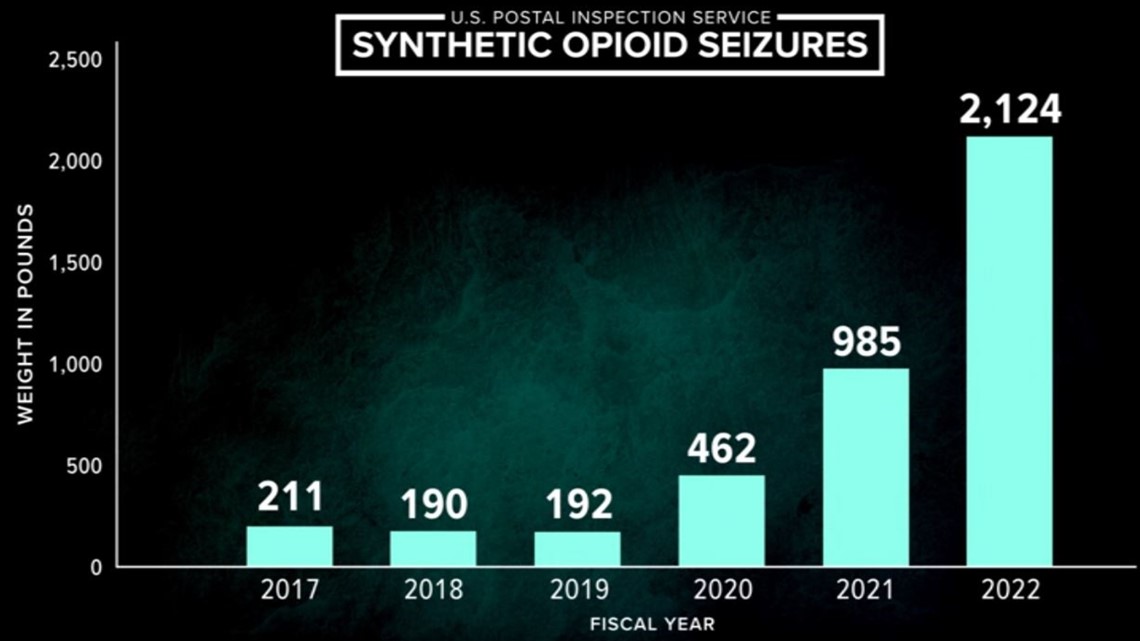 We asked the Cooper family what questions they had for the U.S. Postal Inspection Service.
"What procedures are in place right now for inspecting the mail that's coming in?" Shelby asked. "How thoroughly are these packages being inspected?"
10 Investigates brought her questions to Kraebel.
"Because I'm a federal law enforcement agent working for a federal law enforcement agency, we don't want to share too much about the ways that we go about our investigations, because it would, obviously, have a negative impact on future investigations," Kraebel said.
"But she and everybody can rest assured that we have many tools in our arsenal. Some that I can generally talk about: We have a pretty robust, and ever more robust, intelligence analytics arm that looks at historical trends, current trends, data from many sources, including partner agencies and work that they do that helps us target packages. And we combine that with information that we may be aware of locally to take a closer look at certain things," he added.
Those task force officers are typically state and local police officers embedded with postal inspectors, providing access to local police intelligence.
The strategy document says postal inspectors now use handheld narcotic analyzers, which allow inspectors to scan for more than 450 controlled substances without touching them.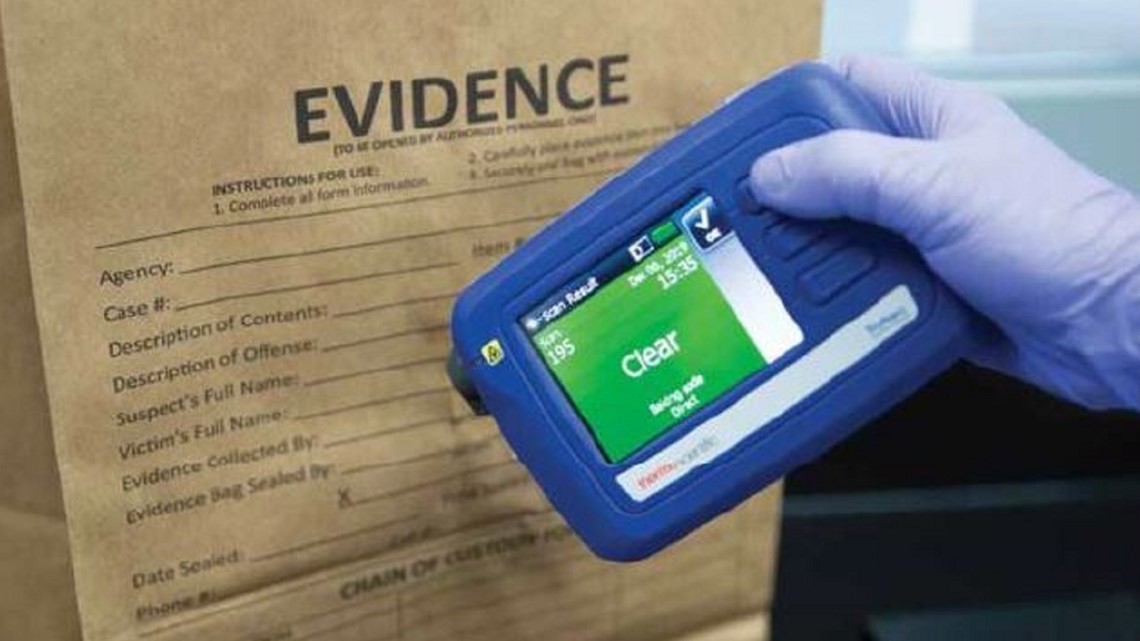 In Oct. 2022, U.S. Sen. Amy Klobuchar (D-MN) and now-former U.S. Sen. Rob Portman (R-OH) questioned whether the Synthetics Trafficking and Overdose Prevention Act, known as the STOP Act, was being fully implemented.
The 2018 legislation required USPS to provide Customs and Border Protection advance electronic data, known as AED, on international mail.
That information includes who sent a package, where it's going, and what it contains unless the Department of Homeland Security makes an exception – a waiver – for mail coming from a particular country.
Through the Freedom of Information Act, 10 Investigates got a copy of the letter USPS Vice President of Government Relations and Public Policy Peter Pastre sent to Sen. Klobuchar in response on Jan. 5.
Pastre wrote that more than 93% of mail volume comes from countries that are nonexempt from mandatory AED requirements.
Pastre also wrote that he anticipated that figure would increase this year as Customs and Border Protection worked to list more countries as non-exempt.
Data we crunched from the USPS Office of the Inspector General shows it opened 1,224 narcotics investigations between 2017 and 2022.
The DOJ said the men mostly used the U.S. mail to ship counterfeit oxycodone pills from Clearwater and Seminole to Boston.
The department said the traffickers ordered the fentanyl and pill presses from China.
UC San Diego Professor Dr. Timothy Mackey and his company S-3 Research used funding from the National Institute on Drug Abuse to create technology that scans different parts of the internet for illicit drug sales.
"What we do see is a pretty large market for fentanyl precursors. And fentanyl precursors, of course, [are] the raw materials that go into these products that are usually shipped to a manufacturer in, for example, Mexico, or Canada, etc. and then is trans-shipped into the United States," Mackey said.
Mackey said traffickers use tactics to evade detection, like printing labels on their own instead of at a retail location or using fake return addresses.
He said the U.S. Postal Service is what his team sees the most frequently in posts about packaging and shipping.
"We not only see what they're shipping with, they also often provide evidence that they've shipped something. So, and that's because, you know, a lot of buyers are concerned about scammers, are concerned about people ripping them off," Mackey said.
Sandy Cooper said she has a message for people who are ordering drugs online.
"I would say, 'You're playing with fire,'" she said. "You just don't know what's in there, so it's not worth the risk.'"