TALLAHASSEE, Fla. — The vice-chair of the Florida Commissioner of Education's African American History Task Force has resigned.
The task force holds its Summer Institute every year around Juneteenth. Hundreds of Florida educators and presenters from around the country were scheduled to participate June 14-15.
No new dates have been set.
"I was at the signing of the legislation of the African American History Task Force. I was at the signing of that legislation," Wright said. "This whole issue of the task force meeting was an insult not only to me, but to other members who've been involved in this task force for years."
After our investigation, the Florida Department of Education Commissioner Manny Diaz appointed six new members.
On Thursday, 10 Investigates reported on the new members' backgrounds. Five out of the six are active in Republican politics. Four have previously been appointed to positions by Gov. Ron DeSantis.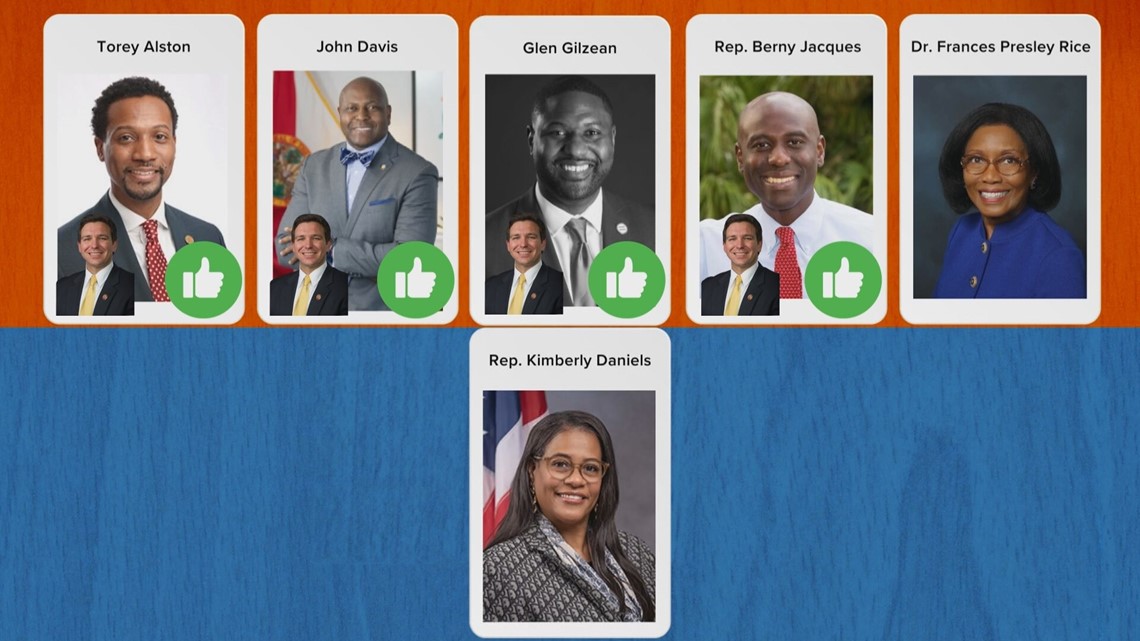 Out of the six new members, State Rep. Berny Jacques is the only one who agreed to talk to us. He represents Largo and parts of Seminole, Pinellas Park, and Clearwater in District 59.
"So, my goal at the task force is to make sure, when it comes to African American history, that we are involved in education, which is very important, and not indoctrination," Jacques said. "Really just teach our students the basics and not ideologies that makes them either hate each other or hate their country."
The old and new members of the task force came together for their first meeting this week. It got heated.
"This has been one of the most asinine discussions I've had in a long time," Wright said during Wednesday's meeting.
The task force's first vote since the membership shake-up was a 6-4 split, precisely divided between new members and old to postpone the virtual Summer Institute.
"The motion on the floor is to postpone the scheduled Summer Institute that is currently scheduled for June 14 and 15 for a short time until after the state Board of Education has adopted the revised African American History – I'm sorry, the new African American History standards," John Duebel, the liaison between the Department of Education and the African American History Task Force, said.
That adoption is expected to happen next month, but no new date has been set for the Summer Institute.
"Just hearing that, you know, new standards go into effect come July 1, I think we're slighting the opportunity for all our educators to have the new standards," new task force member Glen Gilzean said.
Wright said, after one meeting with the new members, he'd had enough.
"For people to get to the table, disregard what work had been done, didn't ask any questions about looking at an agenda or what is being planned – their first motion was to postpone it," Wright said. "I've had some health challenges these past three or four months. And for the life of me, I will not let people take me down by dealing with this kind of issue. So, if it's too stressful, I prefer to get on the outside of it and deal with it that way, and not internally."
The task force now has no chair or vice-chair.