UPDATE: In this bill's first committee hearing this week, the Criminal Justice Committee recommended removing the part about letting drones watch crowds. That doesn't mean that provision is dead. A different Senate committee could re-introduce it.
This story is the latest installment in our YouTube series, "What's Brewing," investigative reporter Jenna Bourne's series of homemade deep dives into important issues during the coronavirus pandemic. Click here to check out the series and subscribe to our YouTube channel: The Deeper Dive.
More than 70 Florida law enforcement agencies either use drones already or will soon. A Florida bill would give officers even more rights to fly them, including over crowds.
Some say the legislation raises red flags over privacy and First Amendment rights.
"This is a slippery slope, not just for BLM activists, but for all Americans," said Black Lives Matter: Tampa co-founder Donna Davis.
Florida's current law governing police drone use says, "A law enforcement agency may not use a drone to gather evidence or other information."
Then it lists a bunch of exceptions, like preventing a terrorist attack, if officers get a search warrant, preventing imminent danger to life, preventing the escape of a suspect or searching for a missing person.
Getting "an aerial perspective of a crowd of 50 people or more"
"Traffic management" but not traffic tickets
Collecting evidence at a crime scene or traffic crash scene
Checking out natural disaster damage
Fire department use
When 10 Investigates sent the bill to three experts on police surveillance technology and government oversight, they all had concerns about drones watching crowds.
"It's the 21st century, for goodness sakes," said State Sen. Tom Wright, who introduced the bill.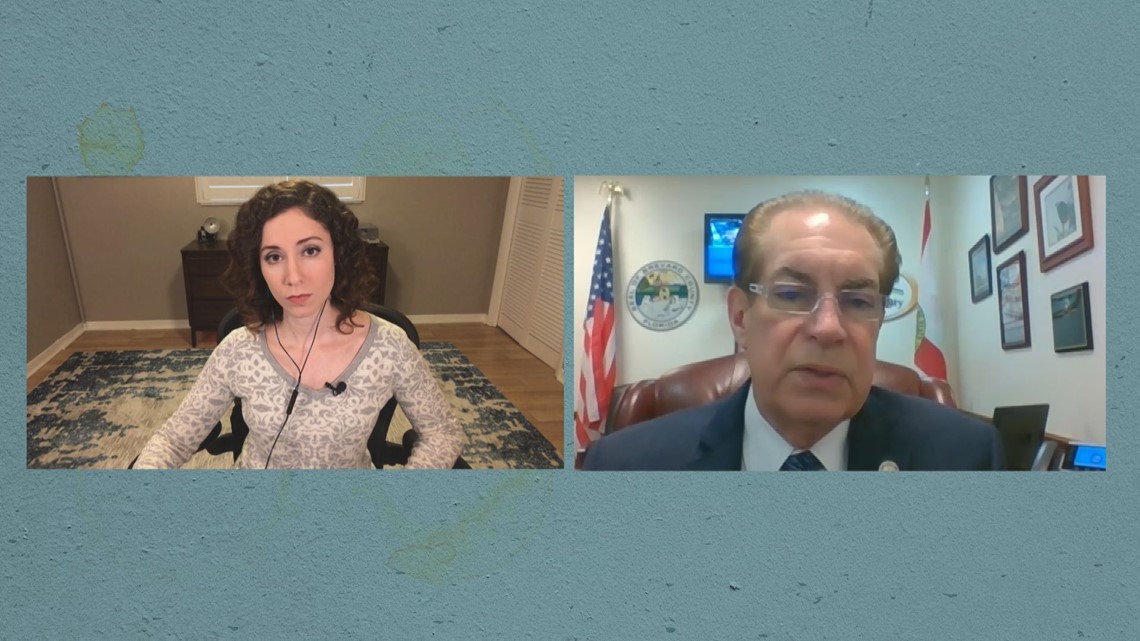 The Republican from District 14 represents parts of Volusia and Brevard counties.
"Well, Jenna, let me ask you this question so I think it'll make it a little bit easier for you: If we know that there's going to be a large crowd of people and it's going to be on the beach, so we'll just put an officer up there in the top floor, the penthouse of the hotel with his high-powered binoculars. Does he need a warrant? No," Wright said.
A similar bill Wright co-sponsored last year died in the Florida Senate Rules Committee.
10 Investigates asked why he thought this year would be different.
"Well, the simple answer is, is that the committee chairman termed out. That's really the answer, so, to be honest with you. That person, for some reason, was dead set against it. The words she said: 'If I see a drone or if I see law enforcement in the same bill, we won't hear it.' And that person has termed out, so we're going to give it a run again," Wright said.
Wright refused to identify the person he was quoting by name and abruptly ended the Zoom interview.
We reached out to former State Sen. Lizbeth Benacquisto, R-Fort Myers, who served as the Florida Senate Rules Committee Chair in 2020. We asked her if Wright was accurately recounting their conversation.
"People oftentimes remember conversations vastly differently," Benacquisto said.
One of the experts that 10 Investigates sent Wright's bill to was Dave Maass. He's the senior investigative researcher at the Electronic Frontier Foundation, an organization that works to defend civil liberties in the digital age.
"What does concern me is when a legislature gives the ability to surveil people who are engaged in First Amendment activities – so, if they're protesting, having a march, maybe they're even having a prayer ceremony outside, or they're having a pride festival," Maass said.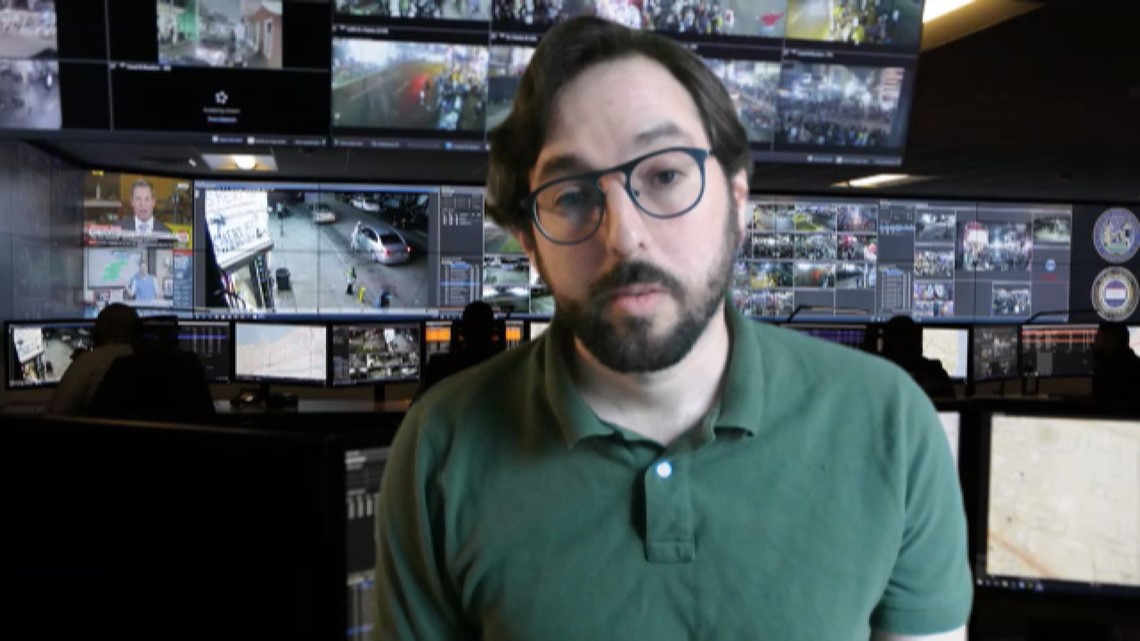 10 Investigates asked what the difference is between police using drones to monitor a protest and journalists using drones to cover a protest.
"Journalists have a job to do, which is to gather information and share it with the public. Law enforcement has a totally different mission. Journalists don't have to follow due process. They aren't able to put people in jail. They can't knock on people's doors and serve a search warrant. But law enforcement does. Law enforcement has the ability to use deadly force," Maass said.
In June 2020, an Arizona police department arrested Black Lives Matter demonstrators after officers say this drone video showed them damaging a car.
"Drones could be used to identify protesters, or track their movements," said Jake Laperruque, Senior Counsel for The Constitution Project at the Project on Government Oversight. "It seems wild that the bill acknowledges that letting drones monitor cars to give out speeding tickets is too creepy and overbearing as a form of high tech surveillance but would give the green light to drones monitoring protesters."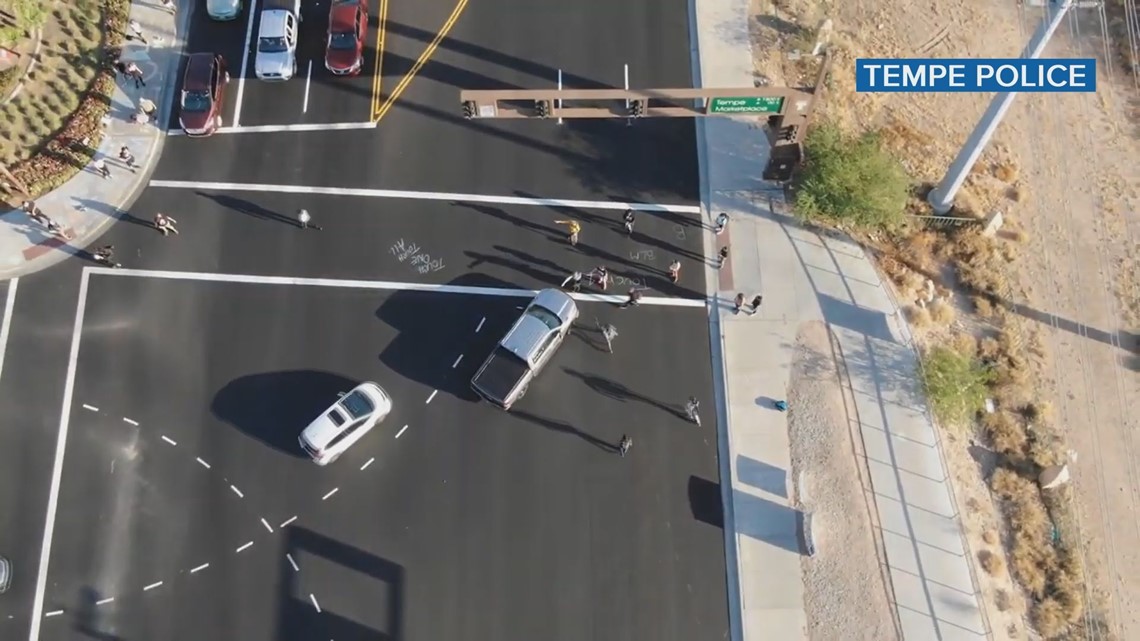 Davis said the prospect of monitoring crowds with drones reminds her of the FBI's COINTELPRO, short for Counterintelligence Program, which surveilled groups including the Black Panthers in the 1960s.
"This is not a new thing; this is a re-visitation. It's a rehashing of old legal abuse and ways to infringe upon the civil liberties of citizens who are believed to be dissidents or disrupters in a society," Davis said. "This is an attempt to quell dissenting voices. In a democracy, it's a very dangerous thing to do. It's a very dangerous thing to start tampering with civil liberties, surveillance."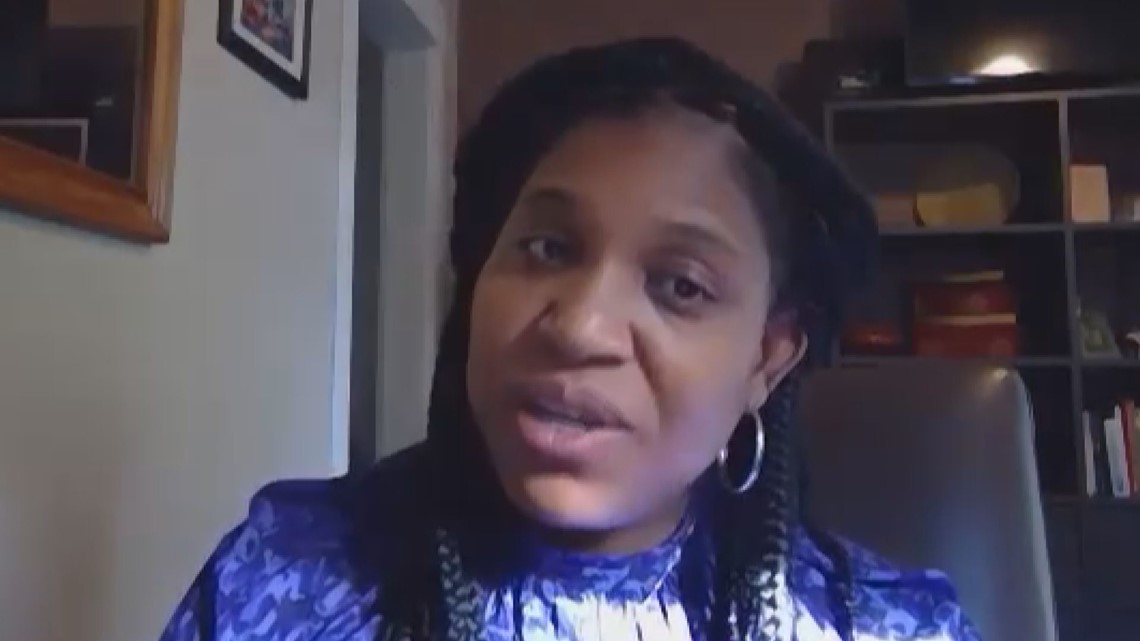 Volusia County Sheriff Mike Chitwood sees it differently.
In less than two years, his agency has added 23 drones to its fleet.
"We've used it for barricaded folks during SWAT callout. We've used it for serving high-risk warrants. We've used it for missing or lost children or Alzheimer's patients," Chitwood said.
The sheriff said drones could help protect peaceful protesters.
"You can identify who the insurgents are in those crowds, as opposed to, when you're deploying mace and other chemicals, you're macing or tear-gassing innocent people who are there practicing their First Amendment rights," Chitwood said. "You're not surveilling the citizens that are there practicing their First Amendment rights."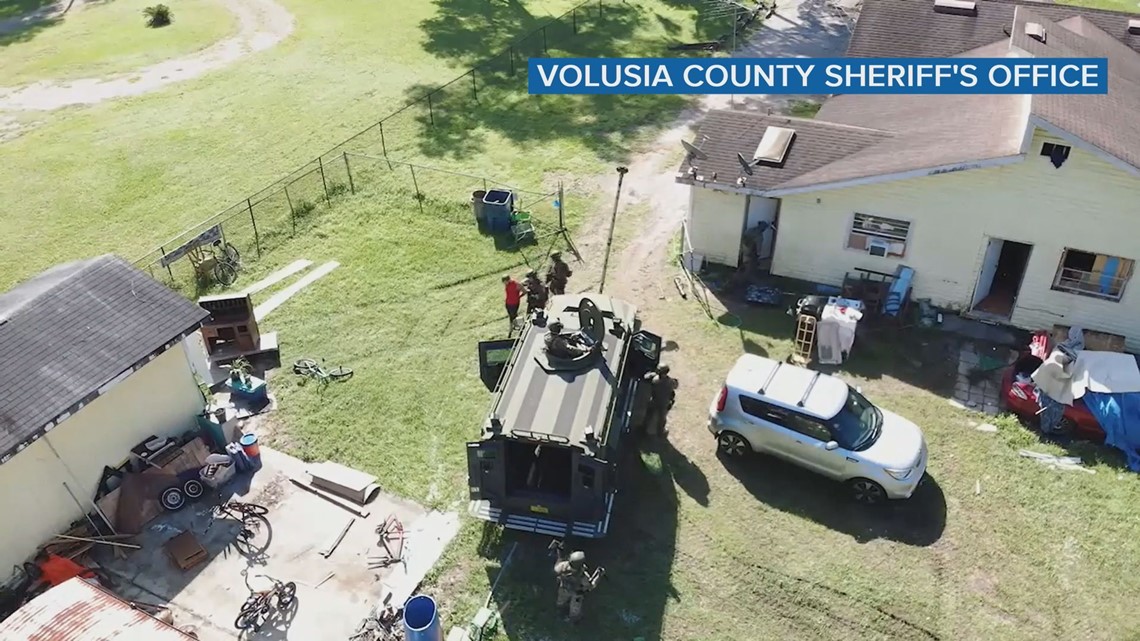 Davis encourages the public to be skeptical.
"How do we know what this surveillance is being used for? Are we safe to assume that it's only being used to make sure that everything goes off as planned, it's non-violent, without a hitch? Or is it being used to further track and continue to surveil these individuals to their detriment?" Davis said.
Maass said one way the state could address that concern is by writing more restrictions into Florida law instead of leaving it up to individual law enforcement agencies.
"If the legislature is going to allow police to start using drones in an expanded capacity, they really need to put the restrictions on when they can use the drones, what kind of technology they can use in combination with the drones. Like, are they allowed to use face recognition? Are they allowed to use license plate readers? But as well as, like, how long do they hold onto the data for? Are they allowed to gather images from protests and hold it for a decade?" Maass said.
Wright's bill has the support of both the Florida Sheriffs Association and the Florida Police Chiefs Association.