5 boys came forward with the same secret. Here's what we can learn from them.
Ehab Ghoneim has now taken a plea deal on all charges.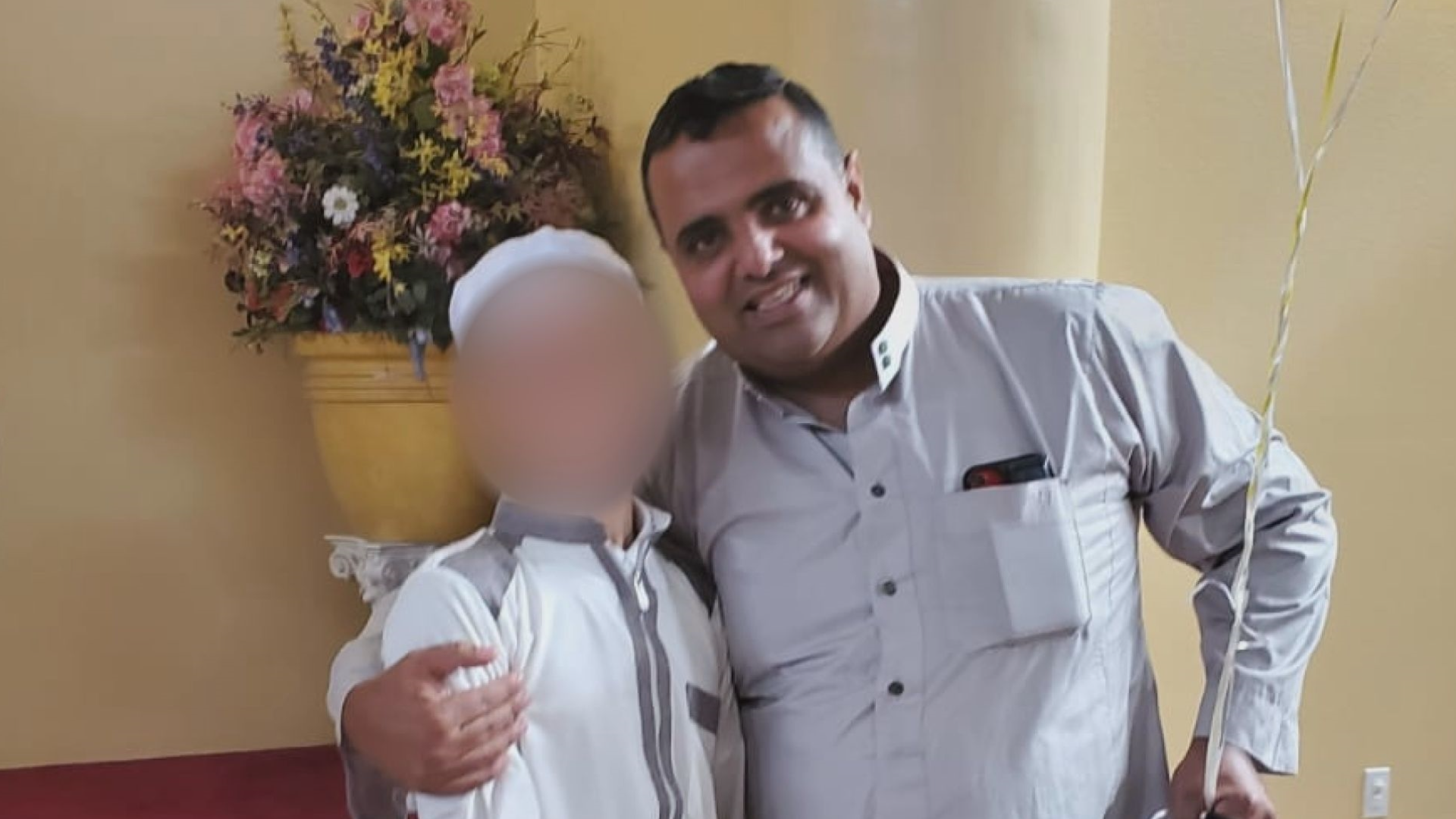 CONTENT WARNING: This story discusses childhood sexual abuse. You're going to hear directly from boys who came forward to police. We are not going to get into any graphic details about their abuse, but if that's something you are not OK with reading about right now, this is your heads-up.
Five boys came forward to police with the same secret: A youth program volunteer from their mosque in Tampa had been touching them inappropriately.
"As a kid I was, I was, you know, I was terrified. I was like, what the hell's going on? You know what I'm saying?" a young man identified by Pinellas Park Police as Victim 5 told detectives in early 2021.
For the first time, 10 Investigates is reporting on the recordings of what the boys told police about Ehab Ghoneim.
"And he said, 'Are you ever going to talk about it? We're never going to talk about this again,'" a teen identified as Victim 4 told detectives.
Finding strength in each other, the boys were done staying silent.
"Yeah, this man needs to be stopped," Victim 5 said in one police recording.
"And what kills me the most is, like, everybody described it the same way. Obviously, these stories now are being passed around. Everybody described it the same way. And I'm the one person who hasn't really talked about it," a young man identified by police as Victim 2 told detectives.
When 10 Investigates first got a hold of these police recordings through a public records request to the State Attorney's Office, we weren't sure if we were ever going to report on them.
But as we listened through hours of these boys opening up to police, we realized there was a lot that we can learn from them about recognizing grooming behaviors and coming forward about abuse.
By sharing their stories, these boys can help prevent this from happening to other kids.
"When [another boy] was telling me about, you know, his story, I was like, yeah, you know, he's, you know, he's done something to me, too," a teen identified as Victim 3 told Pinellas Park Police during his recorded interview.
The mosque knew about the reports of inappropriate contact for years.
:
The Islamic Society learned about the accusations back in 2017.
If you haven't seen our May 2022 investigation on Ghoneim or if you just want a refresher, let's get you caught up.
Before Ghoneim's Aug. 2021 arrest, he spent years volunteering with the youth program at the Islamic Society of the Tampa Bay Area, also known as ISTABA.
In early 2021, boys told police Ghoneim sexually abused them during sleepovers at his house in Pinellas Park and on overnight trips out of town for events like Islamic youth conventions.
ISTABA Administrator Mohamed Aqqad said he didn't trust the former employee who repeatedly raised the concerns, and since he wasn't able to prove the accusations were true, the mosque allowed Ghoneim to keep volunteering with kids.
While 10 Investigates was outside of ISTABA recording video in April 2022, Aqqad walked up to us.
"If there were accusations back in 2017, even if you looked into them and couldn't find evidence—" 10 Investigates reporter Jenna Bourne said.
"Right," Aqqad responded.
"—Don't you think that there was some kind of responsibility to keep this man away from children, just in case?" Jenna asked.
"The accusation was made by somebody who this man was supposed to replace, so he had a motive," Aqqad said. "There's no story."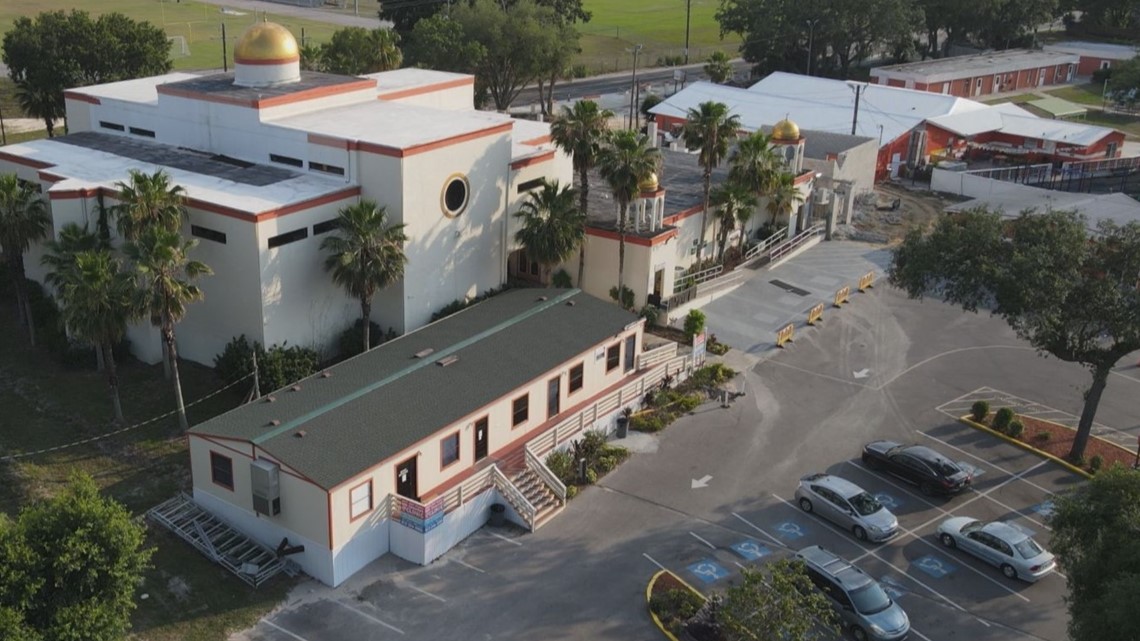 ISTABA, its two imams, and Ghoneim are all named in a civil lawsuit brought by one of the boys. They have all filed responses denying wrongdoing.
Ghoneim pleads guilty
:
He took a plea deal on all four counts.
Ghoneim's trial, which was scheduled to start on Feb. 13, never happened.
After nearly a year-and-a-half out in the community on bond, Ghoneim was booked into Pinellas County Jail on Feb. 8, after he took a plea deal on all charges: Three counts of unlawful sexual activity with a minor and one molestation charge.
These charges were only related to the accusations during sleepovers at his home in Pinellas Park.
He agreed to serve eight years in prison followed by two years of probation.
He'll also have to register as a sex offender.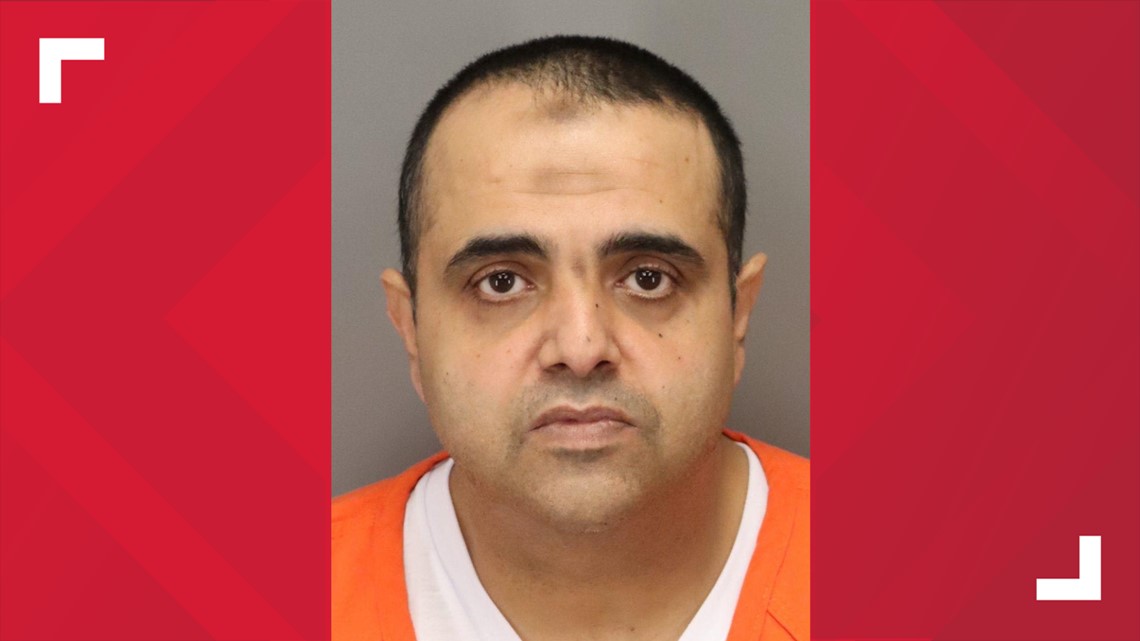 Two years have passed since they came forward to police.
Spotting the red flags
:
'Everybody said the same thing.'
In the recordings of their interviews with Pinellas Park Police from early 2021, all five told detectives Ghoneim touched them inappropriately when he thought they were sleeping.
"Everybody said the same thing. [Another boy] said the same thing. Apparently, they said this other kid said the same thing: 'It feels like a dream,'" Victim 2 said during his interview with detectives.
Some of the boys said Ghoneim gave them pills first.
"He was, like, telling us that this pill is, like — it's, like, from my doctors, it's like $400, like $1,000 — like, really expensive. And it, like, helps you sleep, and your immune system, and stuff," Victim 4 said in a police recording. "I felt like I was, like, hallucinating and stuff. Like, I don't know how drugs, like, feel like. I don't know what, like, if you're high or whatever. But, like, it felt like the bed was, like, moving around and stuff like that."
"I was seeing stuff. I would, like — couldn't stand straight," Victim 3 told police.
The boys told police they'd noticed strange touching before the abuse; they said Ghoneim would sometimes pinch boys on the thigh while swimming or encourage them to sit on his lap.
"Grooming would be a situation in which a child very subtly and over a period of time would be introduced to things of a sexual nature," USF Health's Child Protection Team Medical Director Dr. Howard Rogers told 10 Investigates.
That team evaluates and treats children who survive emotional, physical, and sexual abuse in Hardee, Highlands, Hillsborough and Polk counties.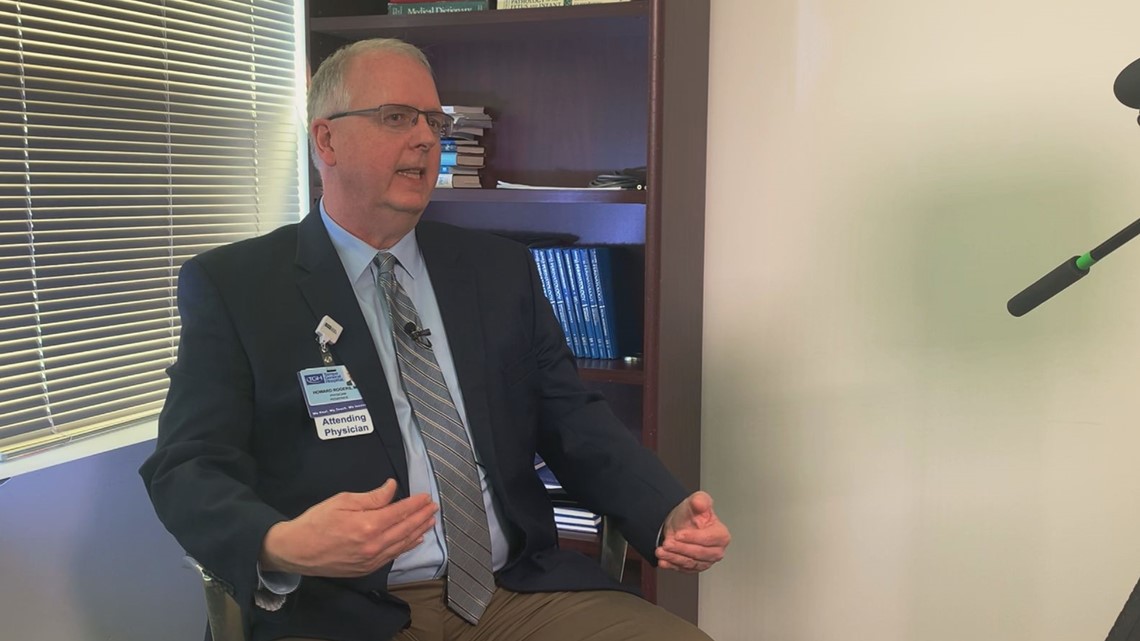 Rogers is also an Assistant Professor of Pediatrics at USF Health.
"Red flags in the area of grooming would start out with something potentially very subtle -- requests for trips alone, in which an adult is asking to spend time with a child alone. And, initially, that may involve just a trip to get ice cream and it may not involve anything that's unusual or wrong," Rogers said. "Touching on the shoulder or the arm or something like that. It's just, it's a way that a perpetrator – an alleged perpetrator – might be able to break down a wall that would be otherwise up for the child."
10 Investigates asked child abuse pediatrician Dr. Randy Alexander to listen to the Pinellas Park Police recordings.
Alexander explained how predators sometimes use their trusted status within a community to gain access to children.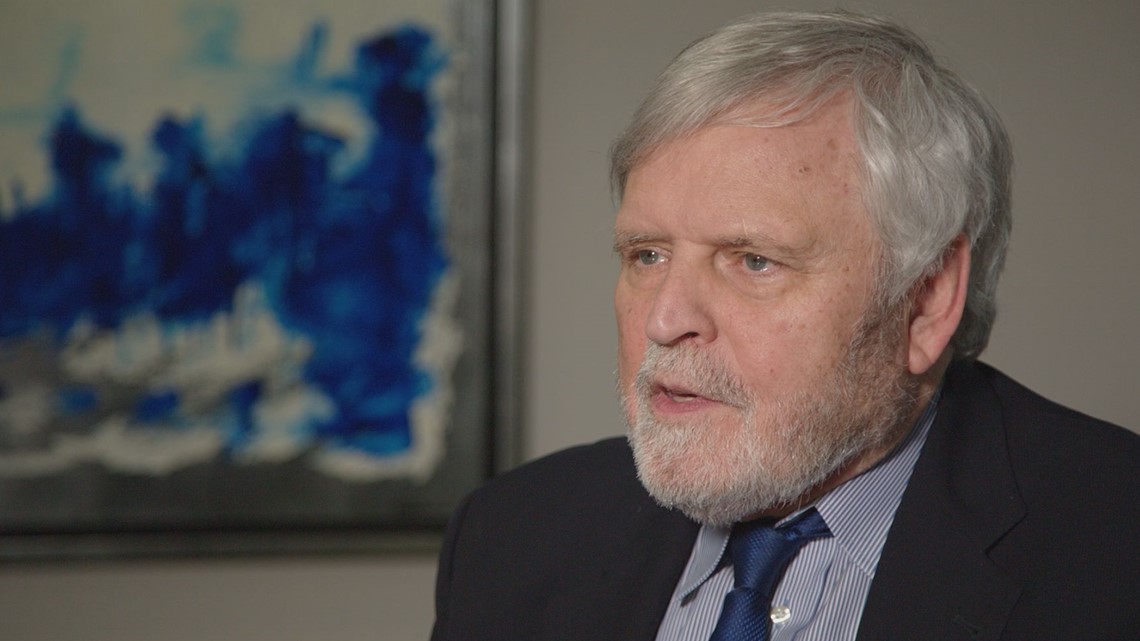 "Well, they're going to be attracted to where the kids are. And that's school systems. It's youth-serving organizations...and, of course, religious organizations, too," Dr. Alexander said. "If they can get to where the kids are and establish a position of trust, then it's just access to your prey, essentially."
Alexander also said secrecy is a red flag — and it will probably start with something small before it escalates.
"It could be little trivial things like, well, don't tell anybody that I bought you a milkshake, or that I gave you $5, or something trivial like that. And so, you're trying to establish, if you're the perpetrator, the concept that, you know, we're going to have secrets just between us," he said.
Do these red flags sound like someone you know?
:
'What could we do?'
So, what do you do if this is happening to you? Or, if these red flags sound exactly like someone you know?
In the Pinellas Park Police recordings, the boys said they started confiding in each other and tried to figure out their next move.
"I told [another boy] some stuff that — about the pill and stuff. He was like, 'Oh my God, there's no way.' He told me that this happened to, like, other people — like, literally, like, almost the exact same thing," Victim 4 told detectives.
"I just didn't know how to, you know, come out with it," Victim 3 said. "So, you know, we just said it among us. And, you know, we always used to think, you know, like, what could we do?"
Ultimately, they came forward to a trusted adult, who called the police.
Alexander says that's exactly how it should go.
"Find someone you don't have to be afraid to tell. You know, yes, it will create a stir. But having it persist will be a stir, too. The problem is, 10 years from now, which will you wish you had done?" Alexander said.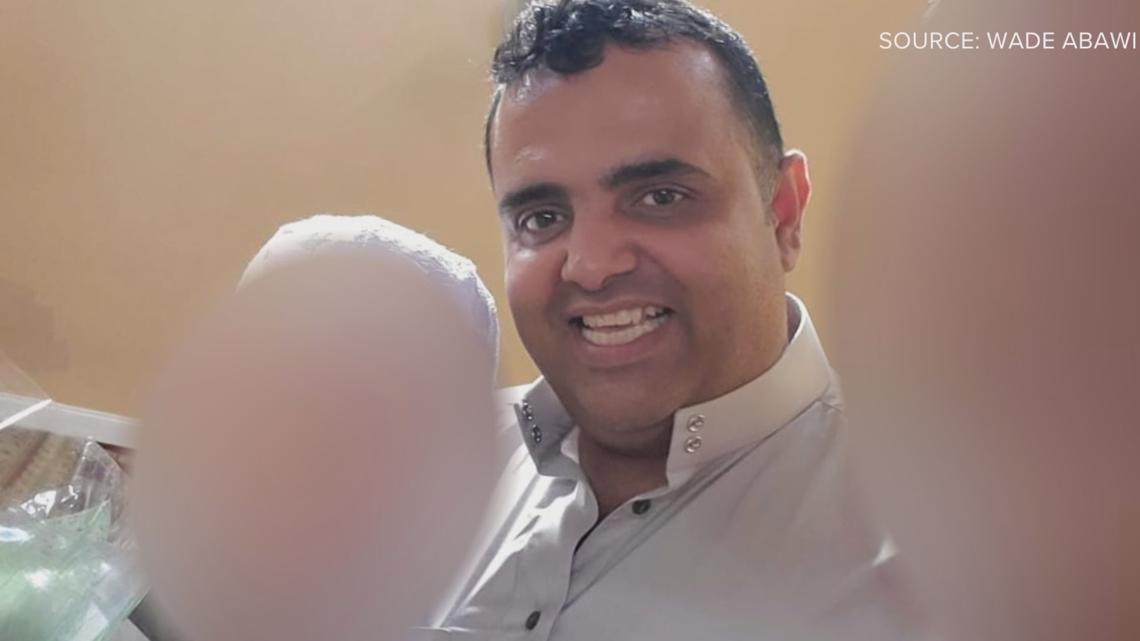 After Ghoneim was booked into jail, 10 Investigates talked to one of the young men who came forward to police.
He told us the detective pointed out grooming behaviors when he was sharing his story.
"I know how it works. We're not dumb. Oh, don't talk to strangers – 'stranger danger,' the buddy system, whatever. Don't – if someone tells you, 'I have candy,' don't go. Like, common sense. But it's just the fact that he put himself into the community," one young man said during his police interview.
"That's part of the grooming process," a detective can be heard telling him in the recording.
"Like, that's, I didn't, like, I never would have thought, like, oh – I always thought it would be a stranger. Not someone that is supposed to just – you know, someone who's kind of there. It's someone you know," he replied.
When speaking to 10 Investigates, the young man compared that conversation with the detective to being sick for a long time and finally talking to a doctor who knows exactly what's wrong with you.
He also said Islam teaches him to forgive and be merciful, but he still wants to hear an explanation directly from Ghoneim of why he did this.
Ghoneim turned down 10 Investigates' request to interview him in jail. We'll let you know if he changes his mind.