TALLAHASSEE, Fla. — Editor's note: The video above is from an April 19, 2023, report.
The vice-chair of the Florida Commissioner of Education's African American History Task Force is taking action days after our investigation.
Task Force vice-chair Dr. Samuel Wright has now sent a letter to the Florida Department of Education's K-12 Chancellor Paul Burns.
In that letter, he sets a new deadline to rebuild the Task Force: Asking the DOE to appoint new members before July 1.
He also asked for a list of nominees "immediately."
After people on the African American History Task Force told 10 Investigates their membership was shrinking, we traveled to Tallahassee for a Task Force meeting on March 31.
While the meeting room at Florida A&M University looked packed, only two voting members of the Task Force were actually there for the meeting: Dr. Wright and Dr. Brenda Walker.
Most of the other people in the room were Department of Education employees.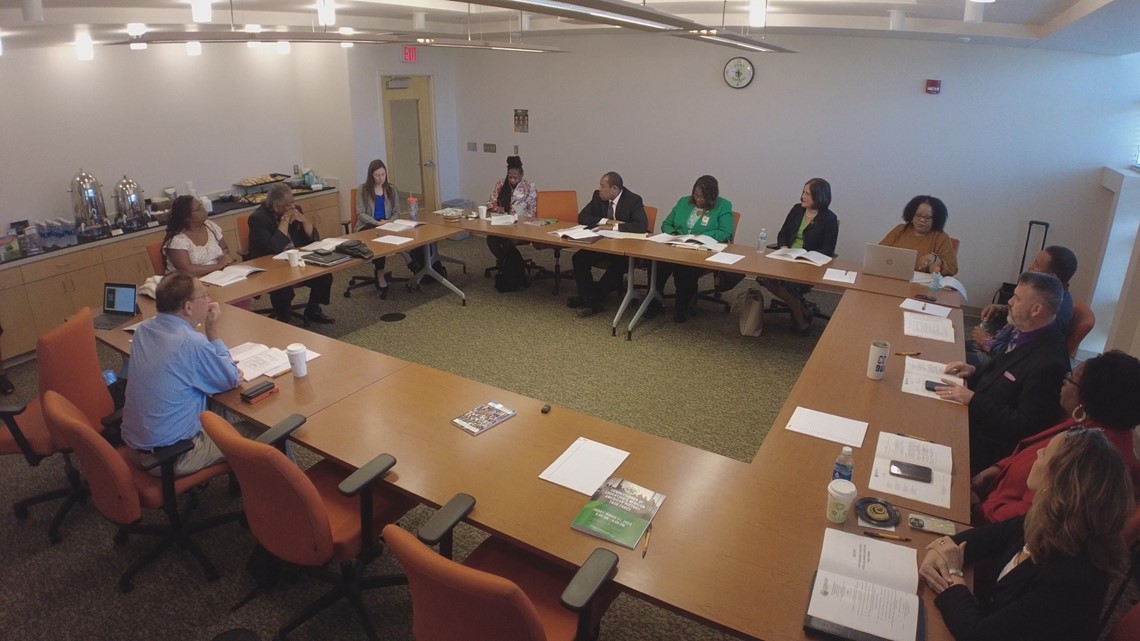 Although the group's website shows seven people on the Task Force Members page, only four of them are actually voting members: Dr. Walker, Dr. Wright, Dr. Donna Austin, and Tracy Oliver.
Dr. Austin and Oliver did not attend the March 31 meeting. They have not responded to 10 Investigates' questions about the shrinking Task Force.
Although Dr. Bernadette Kelley-Brown attended last month's meeting, as the Task Force's Principal Investigator, she does not get to vote.
Congresswoman Frederica Wilson and State Senator Geraldine Thompson are Emerita members. Those are legacy roles, so they can participate in the group's activities, but they can't vote.
10 Investigates used an internet archiving tool called the Wayback Machine to look at snapshots of the task force's website over the past several years.
Task Force membership over time
In December 2019, the site showed there were 13 members.
Again, now there are seven – and only four can vote.
There is no longer a chairperson.
"I'm a senior and soon-to-be 70 years old, so I want to make sure we continue this work and get young people in here to advance what we're trying to do," Dr. Wright told 10 Investigates. "If we don't do an effective job at this end, it won't be done in the districts."
We reached out to the DOE and asked how they plan to respond.
They haven't answered any of our questions about the dwindling Task Force.