If you're stuck in traffic on the way to the College Football Playoff national championship game Monday night at Raymond James Stadium and find yourself getting a little irritated at the endless line of red brake lights, fight the urge to look up.
There, you'll see the man with the best seat in the house for the big game.
"It's a dream. It's a magic carpet ride," said Goodyear blimp pilot Jay Perdue. "I won the lottery almost two years ago."
That's when Perdue got the chance to get his hands on the controls of the airship. For a guy who grew up in South Florida, being here in Tampa for the biggest stage in college football is a special treat.
"I was 10 years old was the first time I saw the airship," explained Perdue. "I was 10 years old at Jensen Beach Elementary School in the fifth grade and I remember the day I saw it. I got in trouble because I stayed on the playground to see it."
At 1,600 feet off the ground, the blimp, which weighs just 500 pounds when inflated with helium according to the ship's crew, the views of cars below remind you of ants. It took about 20 minutes for the blimp to cruise from St. Pete – Clearwater Airport to the site of the title game.
"It's a big event," said Perdue, who joked that his arm gets tired from waving to people below. "I get to see the beauty of the causeway."
As far as who will win Monday's title clash?
See Tampa from Goodyear Blimp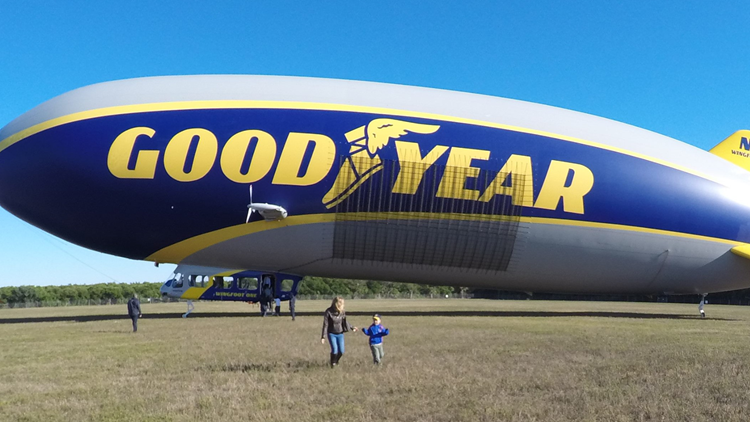 "I root for the game," he said. "It means more time in the sky."
The Goodyear blimp first flew in 1925. There are three blimps in the fleet positioned all over the country. The blimps log over 100,000 miles each year traveling to over 80 sporting events like the Daytona 500, World Series and NFL games.