ST. PETERSBURG, Fla. -- Paul Pelton wandered into the Christmas Toy Shop a decade ago to drop off some of his kid's used bicycles. He never left.
"It makes you feel good," he said. "A lot of these kids wouldn't be getting much."
Not without the volunteers at the Toy Shop, which originated in 1921 and chartered by the city of St. Petersburg in 1959. The "elves" who come in three days per week to work on refurbishing gently used toys and building new ones out of wood turn around thousands of items for Christmas each year.
Pelton, who says he still has the 10-speed bike he rode during high school in 1974, works side-by-side with Curt Smith in the bike shop up to 16 hours per week. Last year they fixed up 650 bikes to give away to kids in need. They have flirted with 1,000 bikes in years past.
Photos: Bike builders at Christmas Toy Shop look forward to holiday giveaways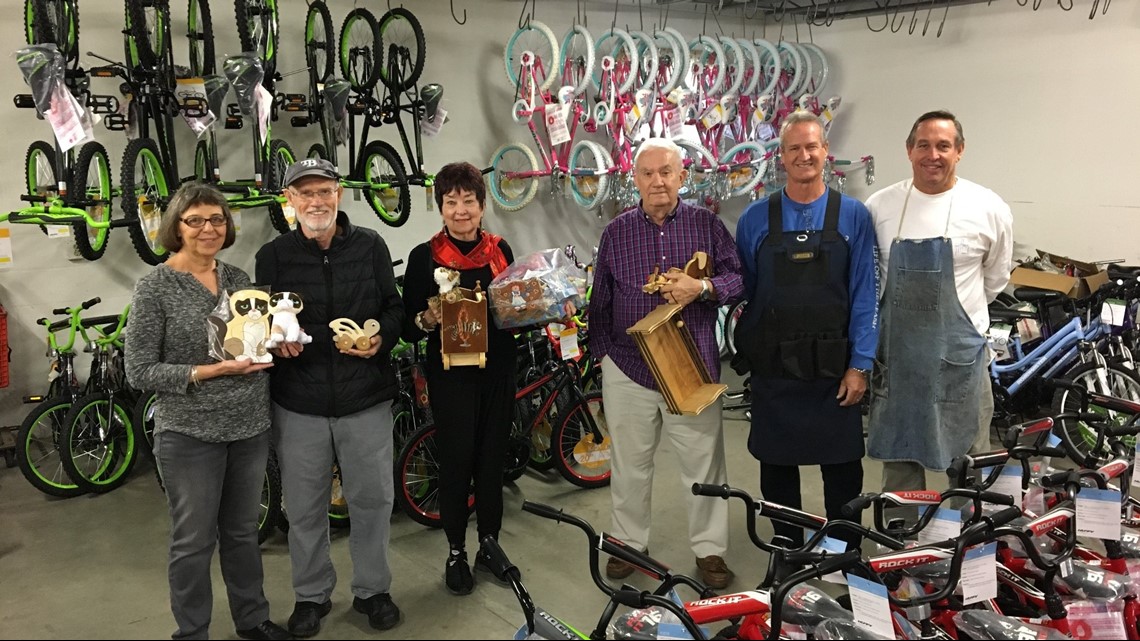 "This bike is in really good shape," said Smith as he polished a barely used green bike.
Smith has been at the shop for two years. He calls the gently used models "dusters". It doesn't take long to fix those up for families, he said. Other bikes, like the ones donated by local police departments, require more love and care.
The bike shop has parts from dozens of bike styles, sizes, and models. The team that repairs them can fix just about any problem and make the bike look like new.
"One of the rules is, make it good enough to give to your grandchild," Pelton said.
Saturday is the first day parents can come pick out toys for their kids. Families must be receiving assistance from a qualified city, county and/or state social service agencies and must live in Pinellas County to participate and get gifts. Toys are available for kids up to the age of 12.
"Saturday is going to be the best time of the year when we get to see all the kids get their bikes and moms and stuff and we get to see all the results of our work," Smith said.
The Christmas Toy Shop is located at 550 16th Street N in St. Petersburg. To sign up for toys, call 727-898-3962 or email toyshopelves@yahoo.com.
►Make it easy to keep up-to-date with more stories like this. Download the 10News app now.
Have a news tip? Email desk@wtsp.com, or visit our Facebook page or Twitter feed.