Two charter buses collided Friday morning in Polk County, injuring dozens of people, including students.
The buses were from the Pepin Academies campus in Pasco County, which is geared toward students with learning disabilities. The students were heading to Medieval Times in Orlando. Most of them were of high school age.
The crash happened around 10:15 a.m. in the area of Rockridge Road and Dean Still Road. According to FHP, a pickup truck slowed down to turn into a driveway, but the trailer it was towing had defective, inoperable trailer lights. Unable to tell the pickup was slowing down and turning, FHP says the one bus was forced to brake suddenly -- causing the other bus to rear-end it.
FHP says the bus driver who hit the other bus was cited for careless driving, and the pickup driver was cited for having improper or defective equipment. The charter buses were operated by an Odessa-based arts foundation.
Two students were taken to an area hospital by ambulance, and 32 more students were brought there by bus. Three adults were also taken to the hospital.
There were a total of 91 students and seven adults on the field trip. The remaining students and staff members were taken to a fire station.
Pepin Academies says parents were notified of the situation. Polk County school buses picked up the students and staff members from the fire station. They were taken back to school.
On Thursday, two other school buses were involved in a crash on westbound I-4 in Hillsborough County. FHP said the first bus slowed for other traffic and the second bus failed to slow or stop and hit the rear of the first bus. No one was transported from that scene, troopers say.
This is a developing story. Check back for updates.
Two charter buses crash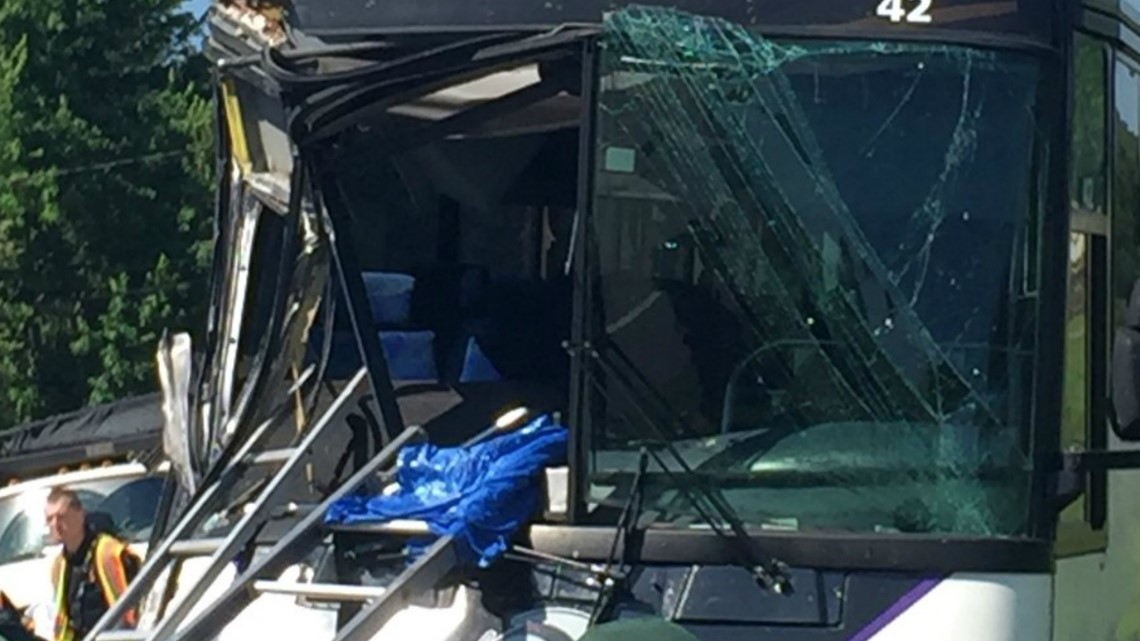 What other people are reading right now:
►Have a news tip? Email desk@wtsp.com, or visit our Facebook page or Twitter feed.