WASHINGTON -- In a road rage incident caught on a camera, a woman became irate and starting smashing windows of a Greyhound bus, even attempting to run over the driver multiple times with her car in Northeast DC Thursday evening, Metropolitan police said.
Around 6 p.m., police said 20-year-old Mariana Silver, of Northeast DC, was driving an Audi A8 and illegally passed a Greyhound bus moving in the same direction in the 1800 block of Bladensburg Road.
The bus driver tried to talk to Silver, but police said she grew irate and broke out into a verbal argument.
NOTE: This video contains graphic content and may be offensive to some.
"You're a crazy driver, you need to get off the road," said the bus driver. That's when police said the woman went into the trunk of her gold car and pulled out a wooden baseball bat and began to hit the right side of Greyhound bus, cracking the windshield.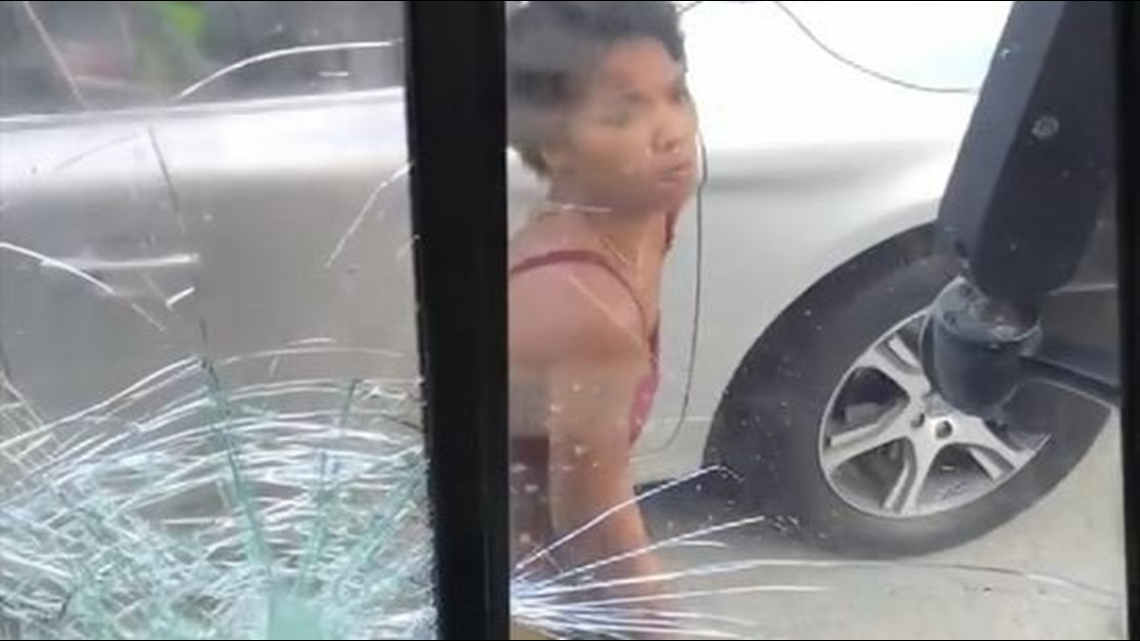 She then went back into her trunk and pulled out a silver car jack and struck the driver's side which cracked the entire window.
The driver stood in front of the woman's car to attempt to call D.C. police and the woman tried to drive off several times, which led to the driver collapsing. He has bruises and scratches on his left elbow and pains on the left side of his hip.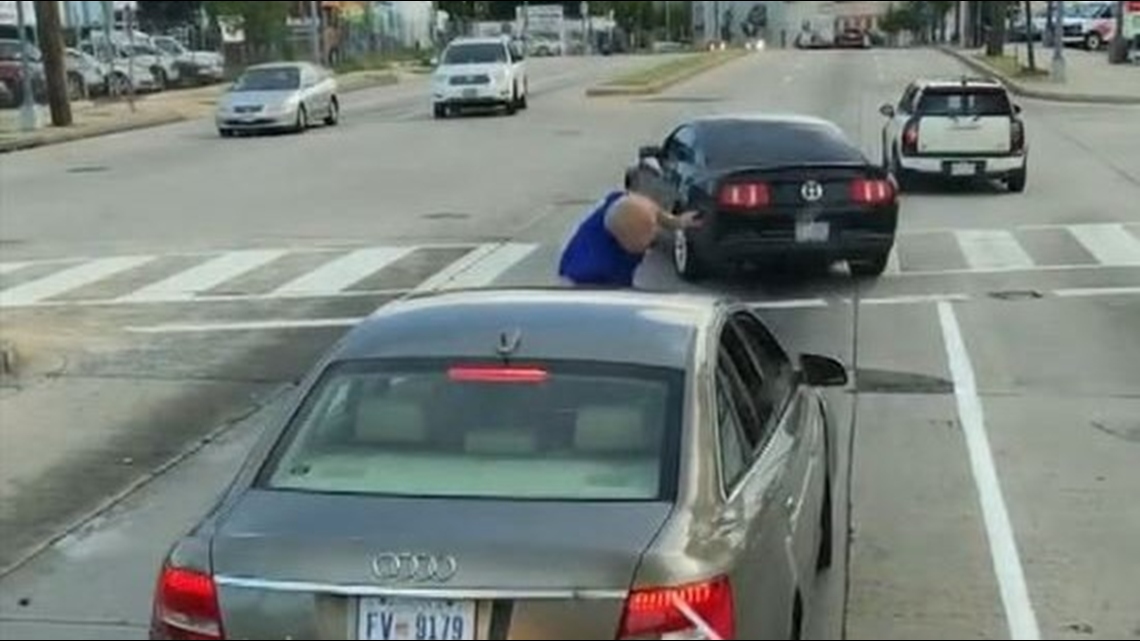 Silver was taken into custody Friday evening by DC Police. She's been charged with assault with a dangerous weapon.
The bus was headed to Washington, DC from Pittsburgh. All passengers were delivered to their final destination after the delay.
Juan Blanco, 24, is the one who captured the incident on his cellphone about two minutes after the woman started attacking the bus with the hope of identifying her. The video has since been shared hundreds of thousands of times on Facebook.
"She just started pounding like she wanted to get inside the bus," said Blanco. "And everybody was really scared. Most of the people on the bus were elderly."
Blanco was traveling from Pittsburgh, where he works, to Alexandria, where he is from, when the incident happened. He said they were just blocks from Union Station and the bus driver eventually finished his route, despite his injuries.
"I guess this shows people, be careful on the road," he said.
Greyhound released the following statement:
The driver was able to complete the route by transporting customers to their scheduled stop at Union Station. Our standard protocol includes an interview with drivers following any incident, and we will continue cooperating with law enforcement on this matter as it is still under investigation. For additional information, please contact local authorities.