TAMPA, Fla. -- A pickup truck hydroplaned and went over a guardrail on the Howard Frankland Bridge into Tampa Bay Saturday. Fortunately, the driver was able to get out.
According to investigators, the pickup truck driver was on the inside lane and tried to change over to the center lane. That's when the pickup hydroplaned, rotated to the outside grass shoulder, overturned and went over the barrier wall into Tampa Bay.
The driver was able to get out of the pickup while it was partially submerged. That driver was taken to the hospital with minor injuries.
Crews later pulled the pickup from the water.
Photos
PHOTOS: Recovery crew removes pickup truck that drove into Tampa Bay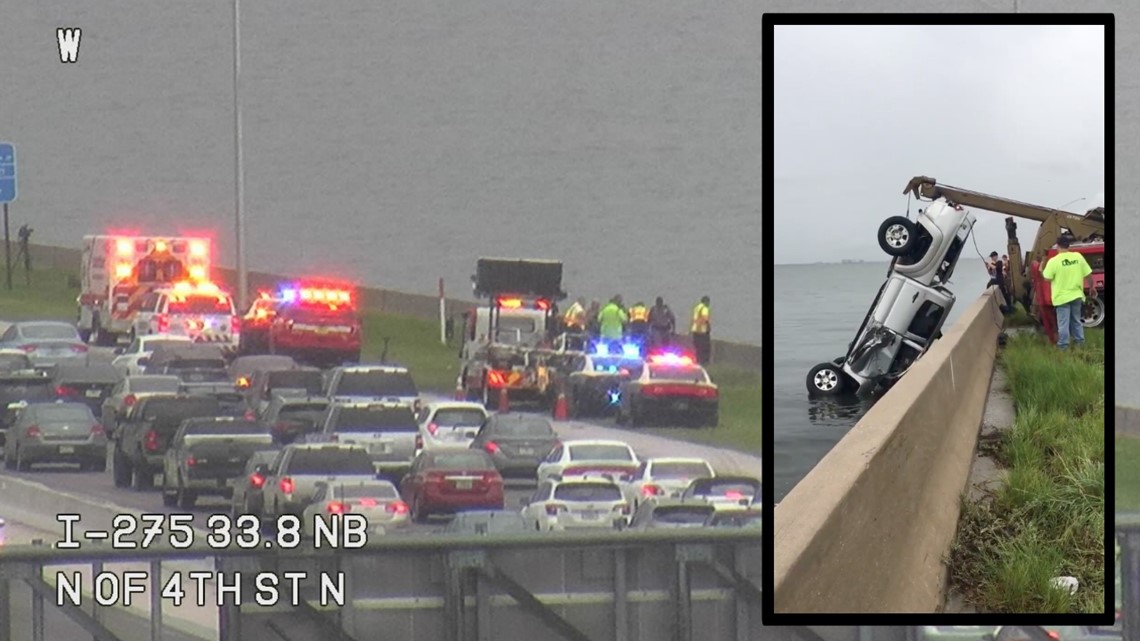 ►Make it easy to keep up-to-date with more stories like this. Download the 10News app now.
Have a news tip? Email desk@wtsp.com, or visit our Facebook page or Twitter feed.