CLEARWATER, Fla. — Crews added a change on one Clearwater road aimed to make it safer for pedestrians.
Since his death, his family has pushed for changes in pedestrian safety. The addition came as Forward Pinellas and its School Transportation Safety Committee met on Wednesday. They last met in October with a promise to look at changes on Belleair Road.
"We're hopeful that more families aren't impacted in this way," Croasmun said.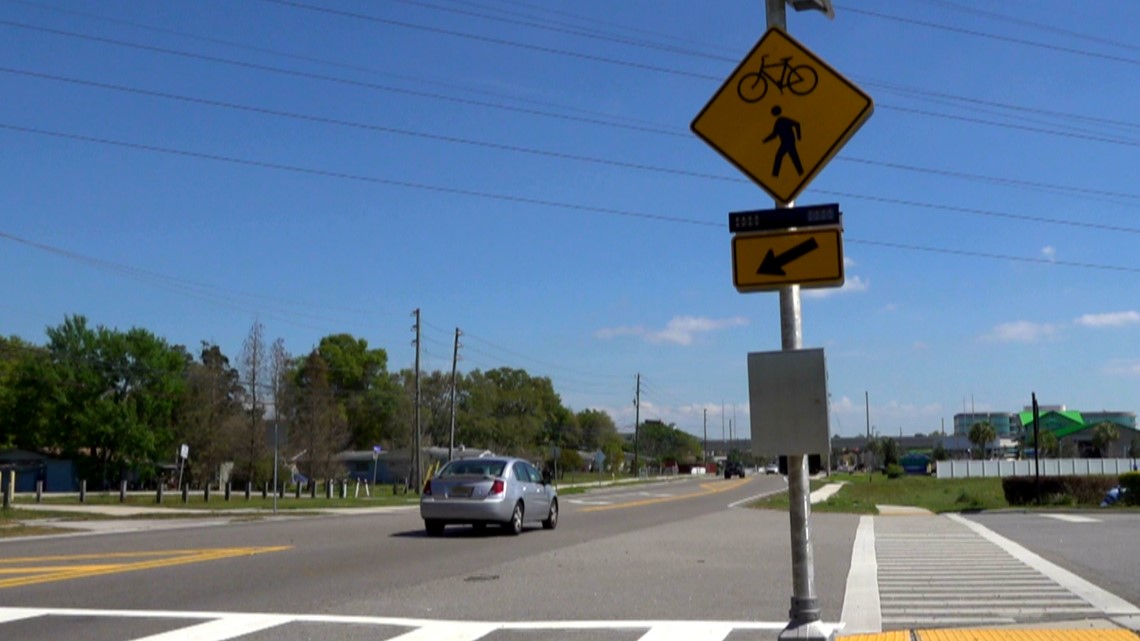 Some community members have voiced concerns about the amount of time it took for the installation. For instance, in Lake Wales, 13-year-old Jadin Galindo was also killed while waiting for his school bus stop in February.
"We share your frustrations," Chelsea Favero, Forward Pinellas planning manager, said in response to the concerns.
However, Favero said time is essential to ensure the proposed changes surrounding safety are effective for the public.
"We need to make sure that we do them right and that we're not opening it up so another child gets hurt – or god forbid – killed in the future. We need to get it done right the first time," Favero said.
On top of the new installation, the committee said it also plans to look at prioritizing bus stops. Members will come up with a process to identify which of the 8,000 bus stops are in need of changes most moving forward, Favero said.
Croasmun said he hopes to see more lighting where Weiser's bus stop was, but he said the new installation is a stepping stone in the right direction.
More importantly, he said his family will continue to advocate for more safety measures at all stops across the county to mitigate crashes involving students and other pedestrians.
"Nothing we're going to do is going to bring Ethan back," Croasmun said. "We want to prevent another situation, we want to prevent the near-misses."
The School Transportation Safety Committee is planning to meet in May and is expected to discuss the proposed process for prioritizing bus stops.