Gilchrist County Sheriff's deputies escorted the son of one of their fallen deputies to his first day of class Friday at Chiefland Elementary School in North Florida.
Noel Ramirez III was met with a standing ovation as he headed off to school.
His father, Sgt. Noel Ramirez, Jr., was shot and killed by a gunman who ambushed Ramirez and Deputy Taylor Lindsey back in April at a Chinese restaurant in Trenton.
"He was excited to attend his first day of school, but a little shy," the Gilchrist County Sheriff's Office wrote in a statement. "Our hope is that some day when he is older, he will look back on this day with fond memories and realize the love and respect we all feel for his dad."
Deputies urged the public to remember the countless other children with absent parents as school resumes all over the country.
Gilchrist County deputies escort son of fallen deputy to first day of school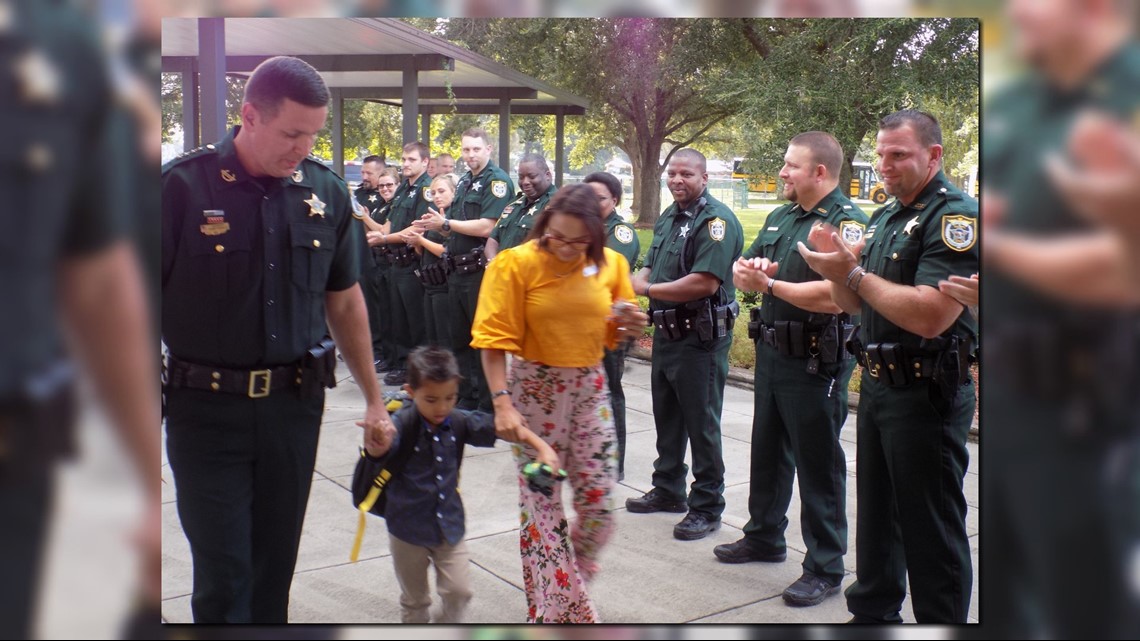 ►Make it easy to keep up-to-date with more stories like this. Download the 10News app now.
Have a news tip? Email desk@wtsp.com, or visit our Facebook page or Twitter feed.