Jack Hubbard went out with Mike Kimmel and his company, Martin County Trapping, to see what it was like to be part of a pilot python program first hand, and that was what he got.
Kimmel rescued a small alligator from a roughly 10-foot-long python in the Florida Everglades that night.
This wasn't Kimmel's first go around with the big snakes, in fact this was the third alligator in under a year he had successfully rescued from the grasp of a python, he said.
He said there were times when alligators that were five or six feet were being strangled by pythons as big as 13 feet.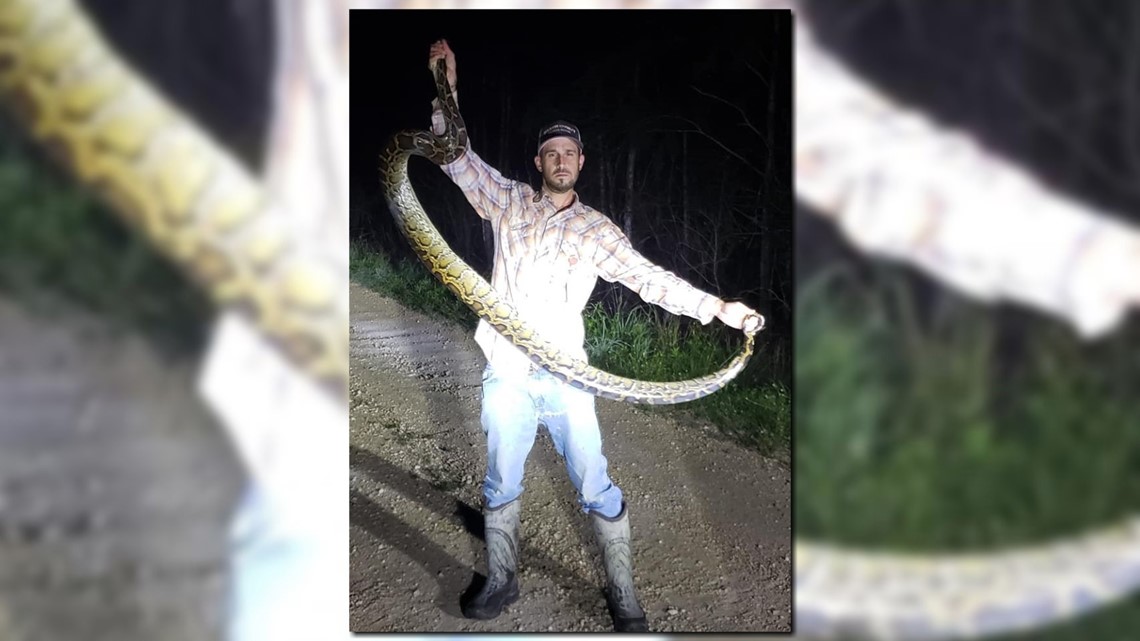 Kimmel is not alone when it comes to taking out the invasive pythons from Florida's public lands. He said he was a contractor for the South Florida Water Management District, and over the past year 24 other state contracted python hunters have removed more than 1,000 snakes from the Everglades.
On May 23 the python elimination project took out its 1000th python.
Hubbard got what he set out to do, conquering his fear of snakes when he helped Kimmel secure the python in the bag. And he got it all on video.