Hillsborough County rarely fires sexual harassers
10 Investigates looked through a decade of sexual harassment investigation records. What we found has now prompted a commissioner to call for policy changes.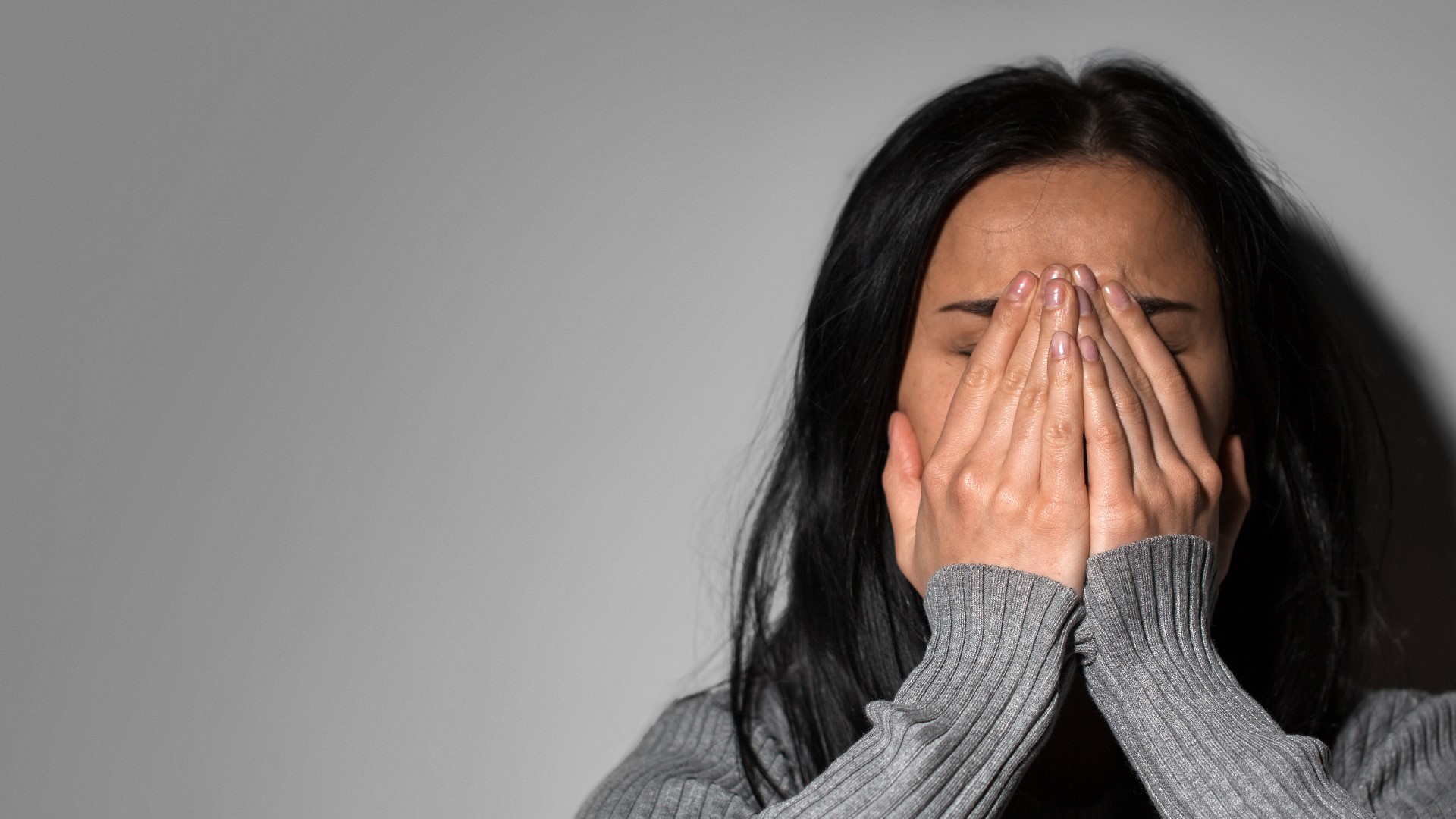 This story is the latest installment in our YouTube series, "What's Brewing," investigative reporter Jenna Bourne's series of homemade deep dives into important issues during the coronavirus pandemic. Click here to check out the series and subscribe to our YouTube channel: The Deeper Dive.
The 'Safe Place'
:
County tax dollars paid documented sexual harassers.
By now, you've probably heard of the "me too" movement: A time of reckoning for sexual harassers and predators.
But, in Hillsborough County government, most sexual harassers keep their jobs.
And your tax dollars pay their salaries.
Tiffani Brazell told 10 Investigates she grew up going to afterschool programs at Hillsborough County parks.
When she became a teenager, she started working with kids at the Hillsborough County Parks & Recreation Department.
"I always felt really loved here. It's like my second home," said Brazell.
The parks were her safe place.
But in 2017, when she was 20 years old, Brazell says the man she reported to at the Jackson Springs Community Center tried to take that safe place away from her.
"It was hard. With this specific guy being my direct supervisor, I didn't know how to handle it," said Brazell. "It was uncomfortable emotionally, physically."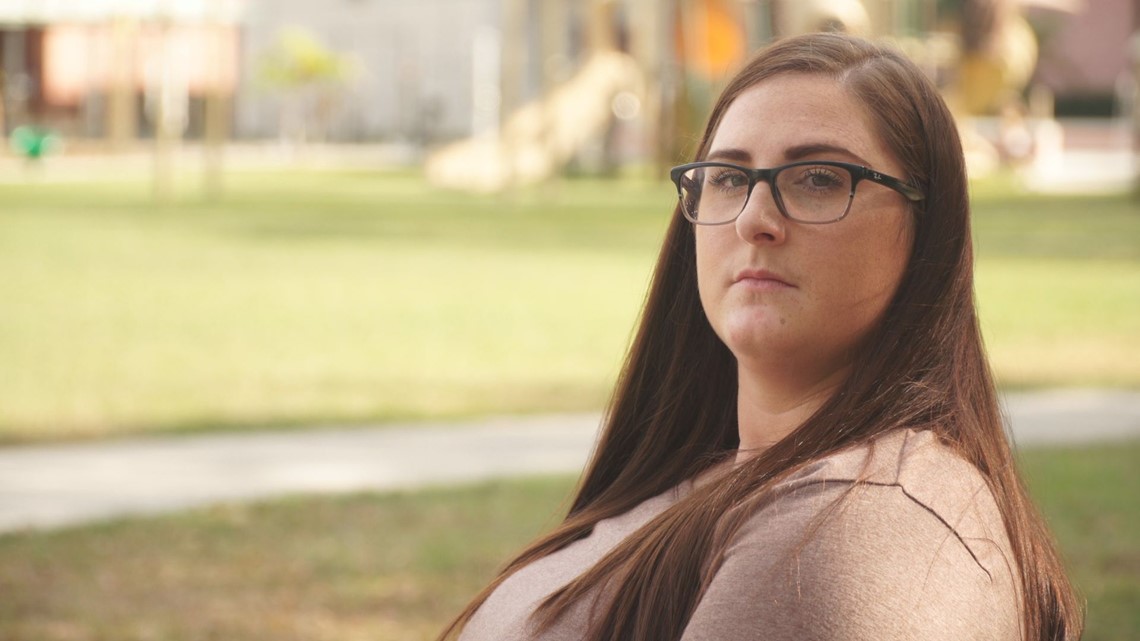 Brazell decided to take her safe place back.
She reported her manager's behavior, and he was placed on paid administrative leave while the county investigated.
The county's disciplinary records say Human Resources ultimately found that manager made graphic sexual comments to Brazell, made comments about her body, and would "look her up and down, winking at her, and licking his lips."
The disciplinary records also say he regularly tried to text her at night.
Screenshots the county reviewed from Brazell's phone records showed nighttime text messages from her manager, including, "Maybe you need a back massage lol."
His county personnel file shows he was demoted and moved to a different park.
How long did it take to demote him? Eight months.
"That's unacceptable, in my mind. I would never allow or facilitate an investigation to go on for that long," said St. Petersburg employment attorney Meredith Gaunce, who has never represented Hillsborough County. "To me, that's a recipe for disaster."
Brazell said she was never notified that the investigation was over, and she started running into her harasser at county meetings.
Court records from Brazell's eventual retaliation lawsuit show the county acknowledges it "did not inform [Brazell] of the outcome of its investigation."
"HR never reached out to me and said, 'Hey, this is what we found. This is what we're going to do.' Instead, it took me running into him at a meeting, full-on panic mode, for me to say, 'Hey, where did the ball drop?'" said Brazell. "At some of the meetings that we had to go to, there was probably 10 of us in a meeting, where I would sit directly across from him."
10 Investigates asked Hillsborough County's HR Director, Ivey Martin, how something like that could happen.
"It would be unintentional. We do make every effort to ensure that we separate and don't have the accuser and the harasser engaging in day-to-day business or working together," said Martin.
A 'Zero Tolerance' Policy
:
It doesn't necessarily mean anyone is getting fired.
Brazell said she told HR she was dissatisfied with how it handled the investigation.
"And I asked them questions like, where did we go wrong here? If you guys have a zero-tolerance policy in HR and you found him guilty, why is he back in the parks?" said Brazell.
But does Hillsborough County have a zero-tolerance policy?
While the county has referred to its harassment policy as "zero tolerance" on some forms, the policy itself doesn't actually say it's zero-tolerance.
"If there is any form of behavior that is sexual in nature or harassing in nature that takes place in the workplace that is a violation of our policy, we are going to address that conduct through discipline to ensure that it is not happening," said Martin.
So, "zero-tolerance" doesn't necessarily mean that the sexual harasser will be fired. Instead, the county's policy says harassers will be subject to discipline, up to and including termination.
"It means that we are going to ensure that we address the conduct and that the behavior is addressed so that it won't occur again," said Martin.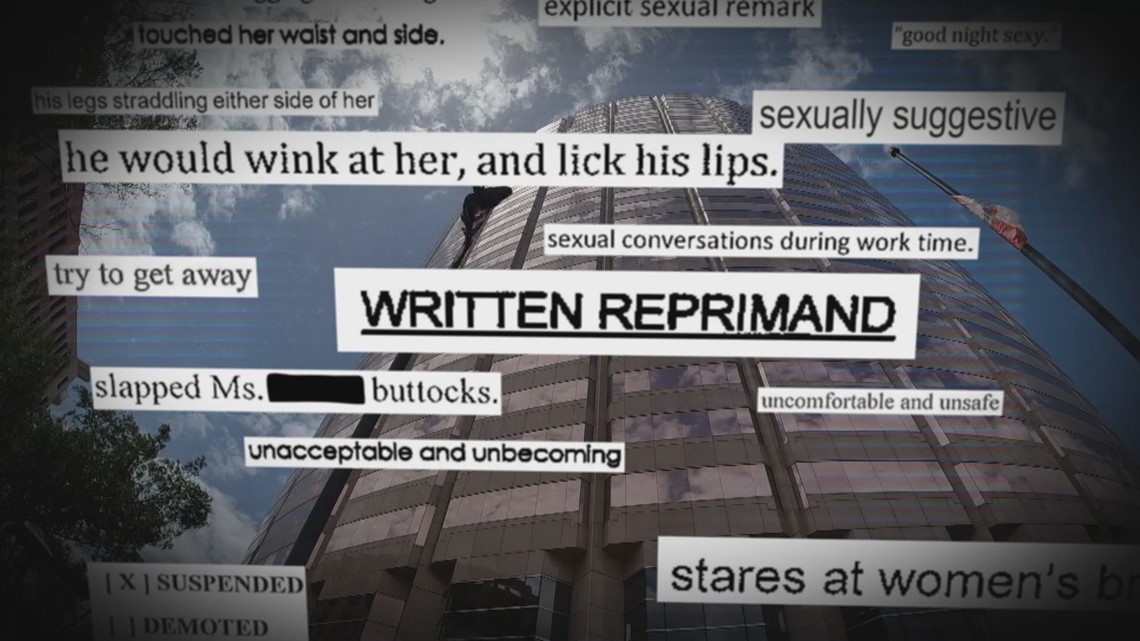 Keeping Their Jobs
:
Hillsborough County rarely fires employees for sexual harassment.
10 Investigates looked through a decade of Hillsborough County's investigation records and found Hillsborough County rarely fires anyone for sexual harassment.
HR investigations concluded 13 employees violated the county's sexual harassment policy in the past 10 years.
Out of those 13, the county fired two.
Eight of the 13 got to keep their jobs.
10 Investigates took those numbers to Gaunce, who said she was surprised at how many workers kept their jobs after the county's investigations found they sexually harassed people on the clock.
"Usually, when you have a substantiated sexual harassment claim, often it does result in the departure of the harasser," said Gaunce.
In other words, a firing or resignation.
Not An Isolated Case
:
Records illustrate a pattern of sexual harassment without major consequences.
In 2019, a hospital paramedic reported a county fire medic made comments to her about her underwear while she trying to "get [a] patient's vital signs" and said, "I would rip them off right now. I'd do things to you that you couldn't handle. Call me."
The fire medic was suspended for one day.
He also had to do sexual harassment prevention training and write a two-sentence apology.
In 2016, a woman reported a paratransit minibus operator for the county's Sunshine Line "made unwelcome comments to her about how sexy she looked and asked her what size dress she was wearing."
She told the county, while she was at work, he gave her a gift bag.
Inside was a product for her privates.
He was suspended for two weeks, then went back to his job.
In 2015, a woman doing community service at a county park reported her supervisor stared at her, "touched her waist and side," and made an inappropriate comment while she was using a hose.
It was his third sexual harassment complaint about touching women on the job.
His discipline from the county? A written reprimand.
"That's a huge red flag, from where I sit," said Gaunce.
"You are opening yourself up as a company to claims of negligent hiring, negligent retention, because you have now brought this individual and kept this individual in a workplace where they could potentially harm someone else," Gaunce added.
10 Investigates asked Martin what she would say to taxpayers who don't like the idea of paying the salaries of sexual harassers.
"That Hillsborough County is a great place to work and that we do not tolerate sexual harassment," said Martin.
We asked Martin if the county will make any changes to how it handles sexual harassment, based on what our investigation found.
"We review our policies annually to determine if there's any adjustments that need to be made," said Martin.
Time For Action
:
A county commissioner sends a memo.
Hillsborough County Commissioner Stacy White doesn't want to wait around for an annual review.
"Based upon this interview, I'll be sending a memo to the county administrator and letting her know that I'd like to start some discussions on our sexual harassment policy," said White. "It certainly sounds like the termination rate has been low."
His May 24 memo said, in part, "Frankly, it is 2021 and it is beyond time the County addresses this in a meaningful way… It is clear to me that the County's policy on sexual harassment is in need of an update and meaningful reform."
White's memo requested a review of county policies and suggested, "the County should have a separate, special distinction made for reports where a supervisor is the harasser."
Earlier in May, Brazell and the county agreed to settle her retaliation lawsuit over her eventual firing.
"I think it's important that my voice be heard. And ultimately, I just want the county HR to do the right thing. And not just for me, for other people," said Brazell.
Brazell said she hopes speaking publicly will encourage other county workers to come forward and reclaim their safe place, too.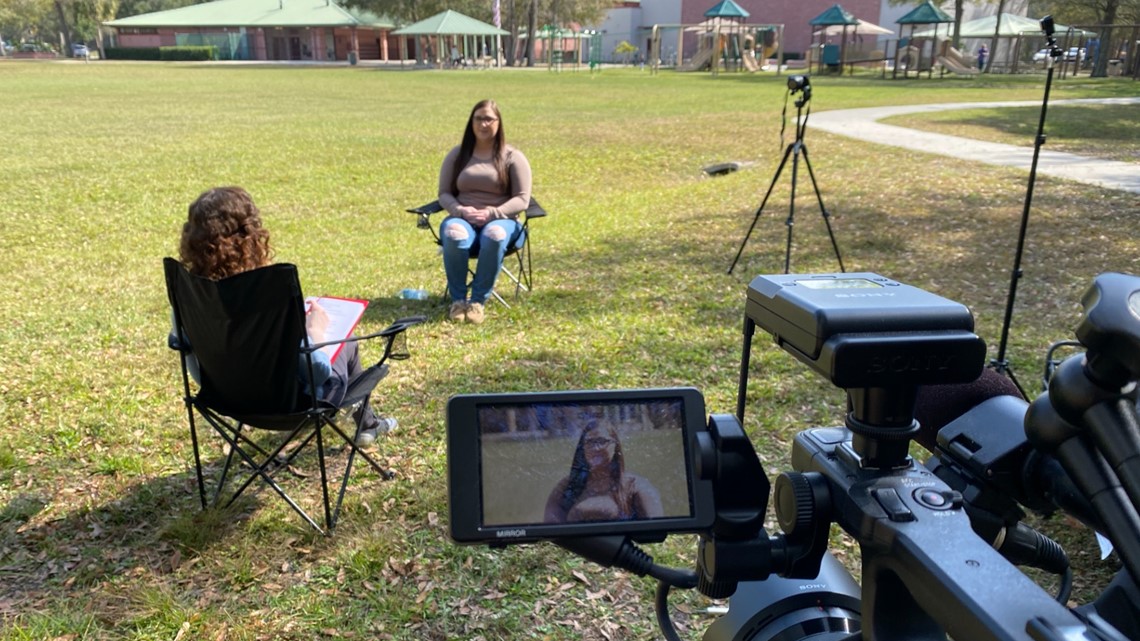 What can I do?
:
How to respond to sexual harassment at work.
What steps can you take if you're being harassed in the workplace?
Tell the harasser that you want their unwelcome behavior to stop, unless you fear it will jeopardize your safety or your job.
Document the harassment, including any offensive text messages, pictures, or voicemails.
Create a written record describing each incident of harassment, including any witnesses.
Review your employer's sexual harassment policy and use their procedure to report it.
If the harassment doesn't stop, you may want to consider legal action.
How do I share my own stories and concerns with 10 Investigates?
More from Jenna and the team at 'What's Brewing?'