We're one step closer to expanded lanes and safety improvements along Interstate 275 north of downtown Tampa.
After about five hours of public comment that went late into Tuesday night, members of Hillsborough's Metropolitan Planning Organization approved funding for a series of projects including the widening of I-275 to four lanes in each direction. The expansion is proposed for the eight-mile stretch between Martin Luther King Jr. Boulevard and Bearss Avenue.
The Transportation Improvement Plan also calls for changes around Malfunction Junction adding a lane to the flyover ramp where southbound I-275 and I-4 connect.
While many in the business community expressed support over reducing traffic in and out of downtown, not everyone was on board with the plan.
"There's a lot of concern about adding lanes," said Hillsborough Commissioner Kimberly Overman. "It builds congestion, which we have plenty of that and induces demand which we don't necessarily need. But there was a strong effort in increasing the amount of transit and transit planning as part of the MPO's mission."
This week's vote gives transportation officials the go-ahead to continue pursuing funding and is not a final vote on the project's design.
Members also included improvements along Balm Road in the southern part of Hillsborough County to help serve the yet to be named "TTT High School" planned to open in 2020 with an estimated 3,000 students.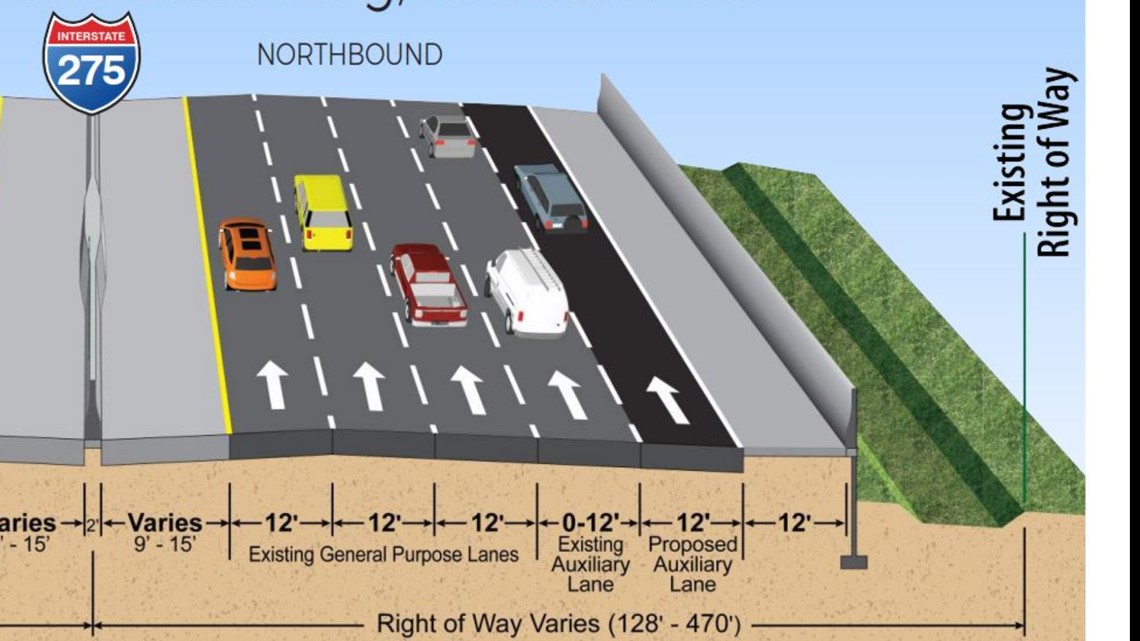 What other people are reading right now: