TAMPA, Fla. — A Hillsborough County man accused of illegally voting in the 2020 election could face prison time after a jury on Tuesday found him guilty on one of two charges against him.

Nathan Hart of Gibsonton faced one count of false swearing for stating he was an eligible voter on his voter registration application. He faced another count for "voting by unqualified elector" after casting a ballot in the 2020 election.

The jury convicted him of the first count and acquitted him of the latter.

Hart is one of 20 people statewide arrested last August under the state's new Office of Election Crimes and Security.
Like others arrested, he stated he had no intention of committing voter fraud. He said someone working to register voters outside a Florida Highway Safety and Motor Vehicles office encouraged him to apply even though he expressed hesitation due to his status as a convicted sex offender.

That conviction bars him from voting under Florida law.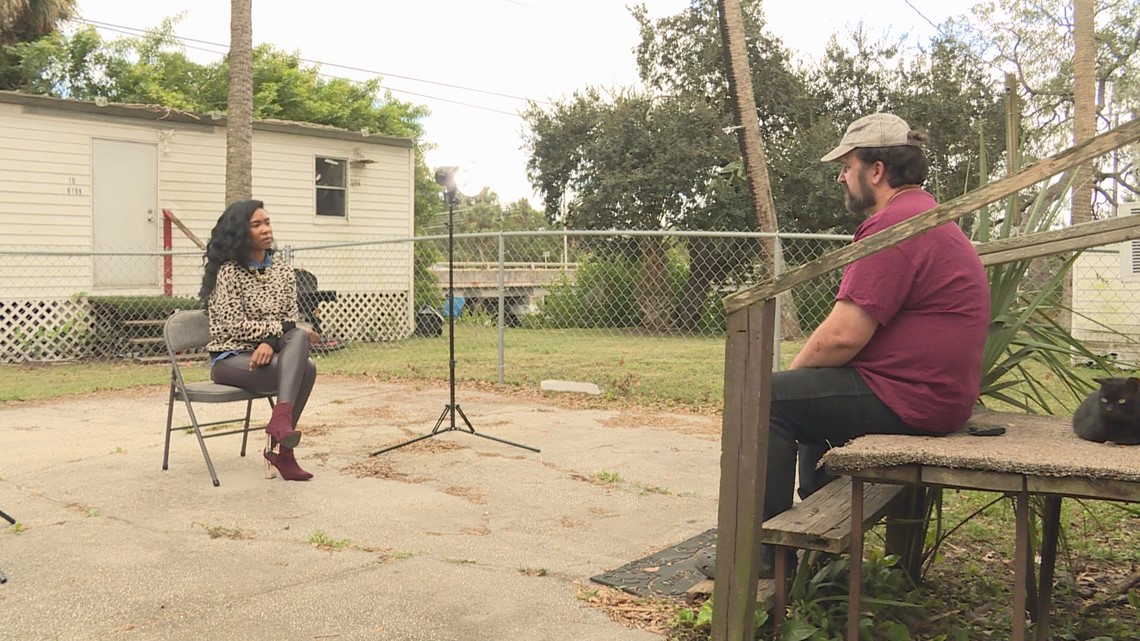 However, Hart and others arrested expressed confusion around Amendment 4, which restores voting rights to convicted felons — unless they have a felony murder or sex offense conviction.

Records obtained by 10 Investigates show Hart received a valid registration card from the Hillsborough County Supervisor of Elections. Spokesperson Gerri Kramer said by law, it is the state's responsibility to verify a voter's eligibility.
However, the Florida Department of State did not notify Hillsborough County's SOE of Hart's ineligibility until January 2022. This was more than a year after he voted.

"When the state department sends back that his application is verified, back to the county, what more is he supposed to do? He relies on these government agencies to do their job and do their job correctly," Hart's defense attorney Joseph Kudia said in court on Tuesday.

State officials previously told 10 Investigates it is the responsibility of each person to know their voter status.
"The individuals who were arrested for election crimes are felons convicted of murder or sexual offenses who are, by virtue of their crimes, ineligible to vote absent clemency," said Florida Department of State spokesperson Mark Ard said in a September 2022 email. "The ultimate responsibility to ensure compliance with the law lies with the voter, as local and state election officials are obliged to take the word of the voter on the voter application — affirmations made under penalty of perjury."
Hart could face up to five years in prison for his conviction. His sentencing will take place on Feb. 27.