RIVERVIEW, Fla. — A paramedic who came to the aid of a suspected drunk driver involved in a crash on Interstate 75 ended up losing his life.
Just after 4:30 a.m. Sunday, a 32-year-old Ruskin man was heading south on I-75 near the U.S. 301 exit in his truck when he stopped in the far left lane, according to a Florida Highway Patrol news release.
Troopers suspect he was driving under the influence of alcohol.
A 31-year-old Ruskin woman in her car did not see the man's parked truck and crashed into it. Troopers say the impact caused both vehicles to come to a rest on I-75.
Wesley Weysham Jr., a 59-year-old firefighter and paramedic from Sarasota County, noticed the crash and stopped to help. He pulled the Ruskin man out of his truck and over to the shoulder to provide medical care.
But a car, driven by a 24-year-old Ruskin man, crashed into the truck as he did not see what was happening, troopers said.
The impact caused the truck to rotate and crash into Weysham, killing him. It caught fire and burned completely through. A witness on Twitter, @JonBorkholder, captured video of the fiery wreck.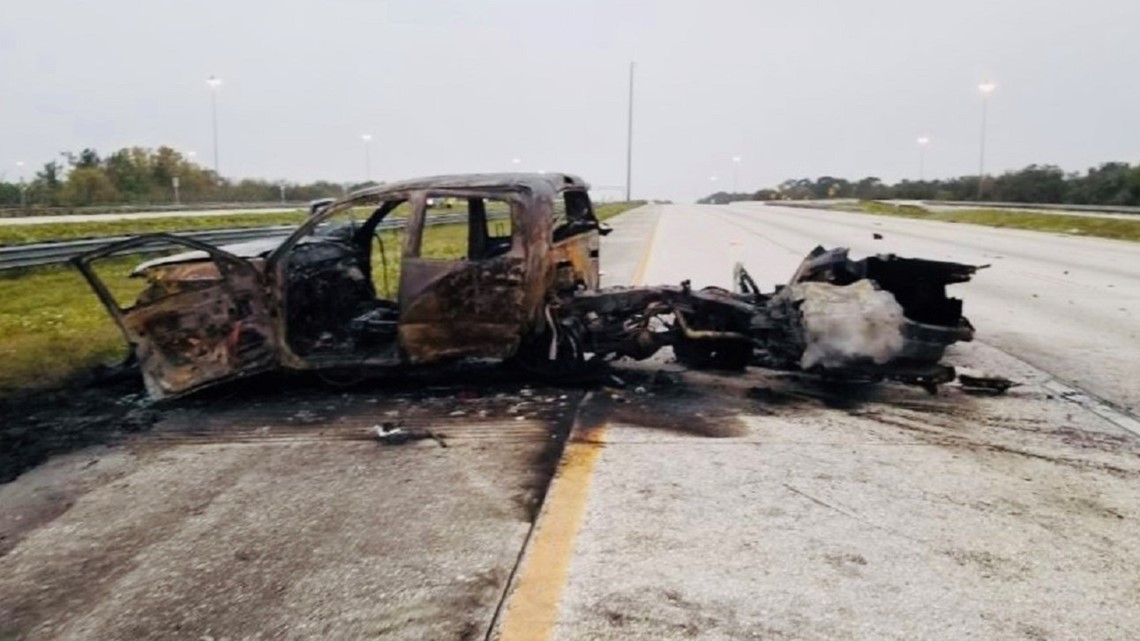 Weysham retired from firefighting in 2017, according to Sarasota County Fire Rescue.
The southbound lanes of the highway were closed to traffic for hours; the right two lanes since have reopened, as well as all ramps for State Road 60, 618 and U.S. 301.
Charges are pending in the crash, troopers say.
Weysham is described as a husband, stepfather, grandfather and friend.
His family described him as a patriotic man who loved his country.
Weysham served in the U.S. Navy from 1977 to 1982, then joined the Navy Reserve.
He has volunteered with the nonprofit group Sarasota K9 Search & Rescue since 1998. He was originally a K-9 handler and then a land navigation instructor.
He was a member of the Sarasota County Fire Department from 2007 to 2017.
"As a dedicated first responder, Wes had a high sense of integrity, which drove everything he did," the family wrote in a statement. "Known both personally and professionally as a mentor with a huge heart, he could also be silly and loved cracking jokes. Wes was all about community and making sure everyone was OK. He would give the shirt off his back and go out of his way to help others, even if that meant being the first one in to face danger. Thank you to everyone for your outpouring of support at this unimaginable time of grief."
What other people are reading right now: