Gone in just minutes. All because of a deadly wasp sting. It's the tragic reality for a Tampa family who now has to bury their beloved husband and father.
"He comes in and is real anxious and complaining bad. I asked, 'have you been stung before?' and he was like, 'I don't think so,'" says Julie Clarke.
Clarke is living a nightmare.
"He was pointing to his ear saying it hurt bad and pointing to his chest," says Clarke.
Her world turned upside down Sunday night after her husband passed away within an hour of being stung by a yellow jacket in their front yard.
"The double doors open and this nurse comes up to me and takes my little one and they told me he had passed away," says Clarke.
She says her husband, John, had no clue he was allergic to any sort of bee or wasp.
"He said, 'I have to call 911.' I'm like, 'are you sure - for a bee sting?' He said, 'my face is going numb,' and I called 911," says Clarke.
But by the time the ambulance even got there, he was not even breathing.
"I started trying to blow into his mouth 5 or 10 times and my little one is screaming. I said, 'see if the ambulance was there,'" says Clarke.
About 40 people die a year in the country from deadly bee or wasp stings.
"A severe allergic reaction is called anaphylaxis. The blood vessels dilate, blood pressure lowers, and you swell up," says Dr. Charles Sand with St. Joseph's Hospital.
Dr. Sand says while dying from a bee/wasp sting is rare, there are things to look out for if you're stung.
"If you have swelling, trouble breathing, start feeling light-headed, get to an ER. And if you can't stand up, call an ambulance."
"He just loved life. So happy. And that's what makes it so hard," says Clarke. "I try to put on brave face but when it comes down he's not coming back with my little one. It's just hard."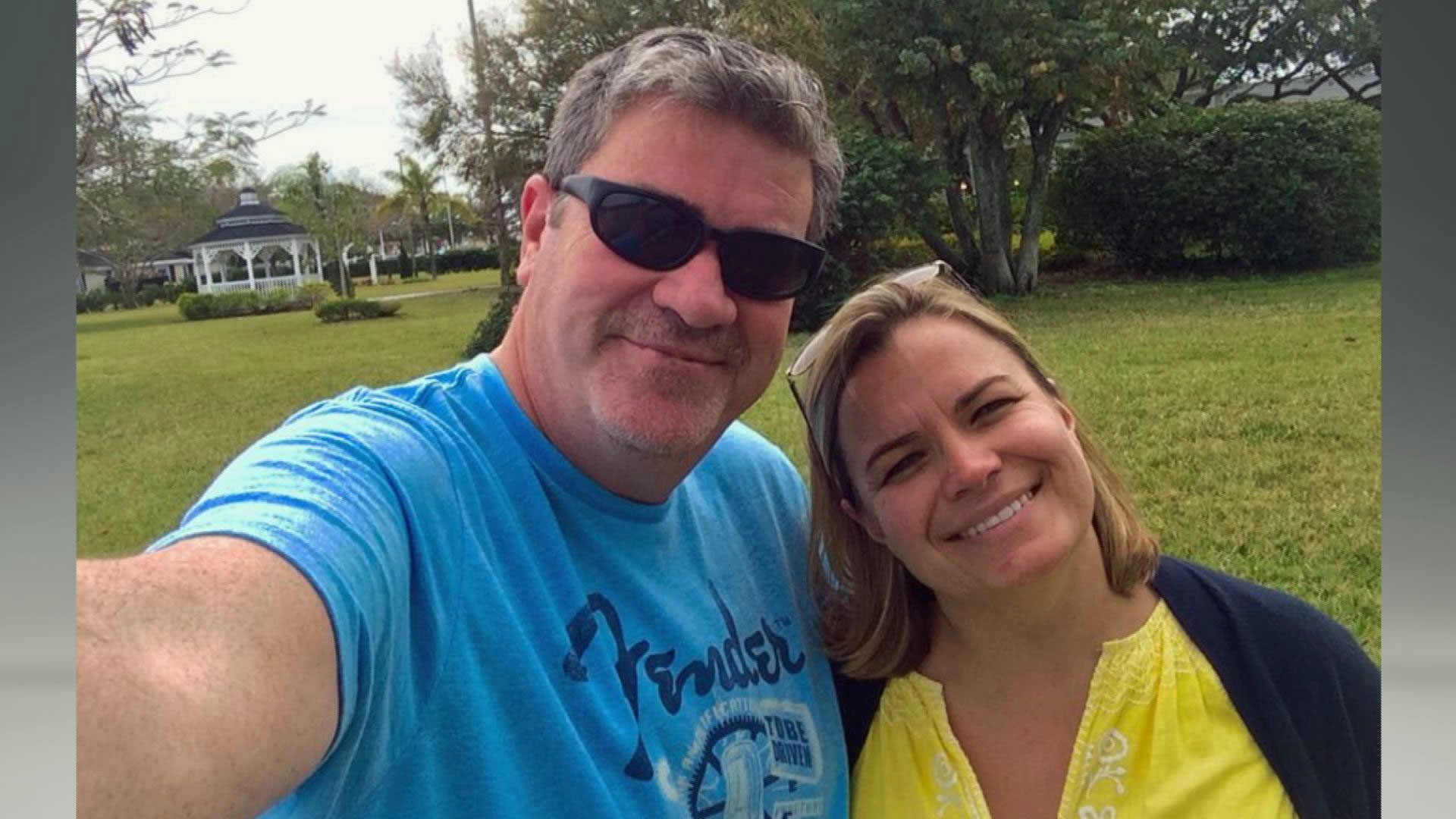 So what can you do if someone struggles after being stung by a bee? You can give them Benadryl and lay them down with their feet up, but call 911 right away.
You can also get an allergy test to find out if you may be allergies but Dr. Sand says that's not something he recommends.
A GoFundMe account has been set up for Julie and her daughter if you would like to help.