Newly-obtained text messages are shedding light on what happened before investigators say a Hillsborough County deputy killed his wife and then himself inside a Land O' Lakes home with children inside.
Kirk Keithley, 39, is accused of fatally shooting his wife Samantha, 33.
Her close friend Kristin Kellin tells 10News she received four alarming text messages from Samantha before the suspected murder-suicide.
Samantha sent the first one at 11:50 p.m.
It read: "Kirk has lost his mind Kristin."
Shortly after, three others came in saying "He's literally losing it. He's been harassing me for the last 6 hours and I've asked him repeatedly to just leave me alone because I'm sick. I just chucked my ring outside."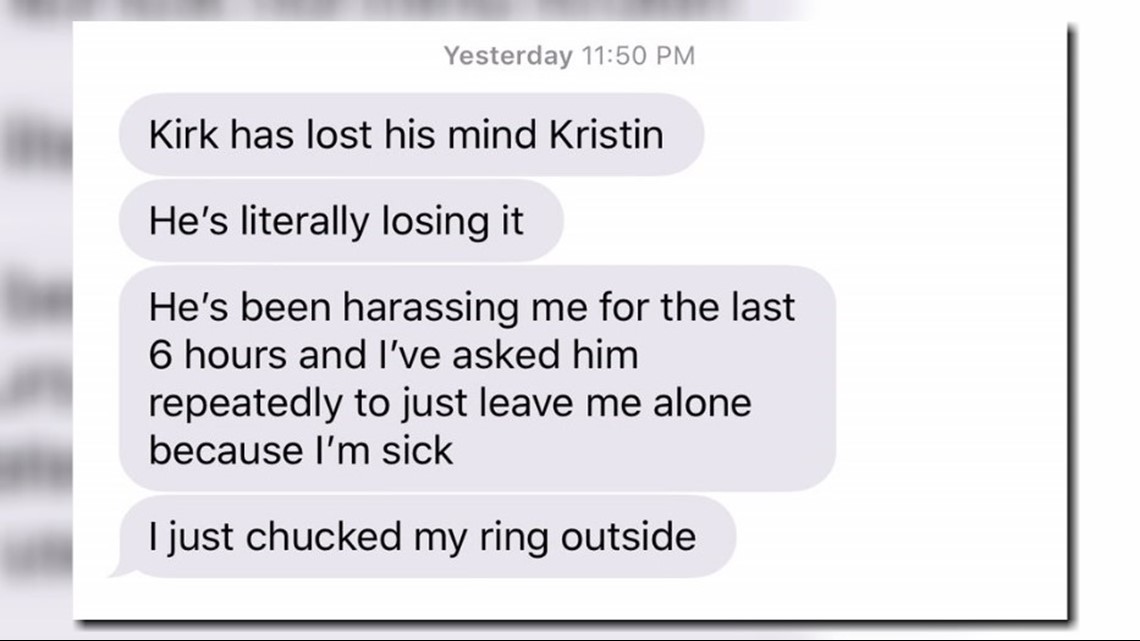 Kellin says she has known Samantha since they were 14 years old. Both attended Bloomingdale High School in Brandon.
It was around midnight at the couple's home on Terrazzo Way near Bexley Village Drive in Land O' Lakes that the Pasco County Sheriff's office said Kirk killed Samantha.
Keithley was hired by the Hillsborough County Sheriff's Office on June 15, 2009. In nine years and three months with the agency, he was disciplined twice.
In 2016, the sheriff's office issued him a letter of reprimand for misusing communication facilities.
Then in 2011, he received a letter of counseling for an avoidable traffic crash. It just a formal letter that let him know the behavior is not acceptable.
Before joining HCSO, Keithley was an officer with the St. Petersburg Police department from 2003 to 2009.
The agency confirmed he did not have any disciplinary history there.