Tampa, Florida -- A man has been arrested for the murder of India Clarke.
Eighteen-year-old Keith Lamayne Gaillard turned himself in around 1 a.m. on Wednesday, July 29. His family was with him when he walked into the Hillsborough County Sheriff's Office. His brother, Kendrick, posted a video of Keith turning himself in on Facebook with the hashtag #Freekeithgaillard.
At the time, deputies had an active warrant out for his arrest for felon in possession of a firearm. He has been charged with first degree murder.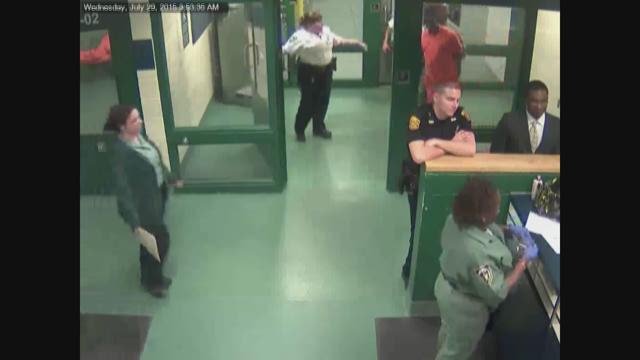 During the investigation, detectives interviewed a witness who said Gaillard came to their home and said, "I think I killed somebody!" The witness also noticed that Gaillard was carrying a tote bag that he routinely carries his firearm in. Gaillard also made reference that he "shot" the victim and the incident occurred "across Fletcher."
All of this is consistent with the murder of Clark whose body was found in the park area of the University Area Community Center on Tuesday, July 21, with a gunshot wound to the head.
Multiple witness confirmed seeing Gaillard in possession of a .22 caliber revolver, a weapon consistent with the gunshot wound received by the victim.
Gaillard's DNA was also found on multiple items within the victim's car.
On Wednesday, Caitlyn Jenner posted her condolences to Clarke's family and friends on her website and on Twitter.