PORT MANATEE, Fla. — Investigators are trying to determine what caused a massive biodiesel tank in Port Manatee to catch fire Sunday night.
By early Monday morning, after several hours, crews were able to put out the fire.
North River Fire District Fire Chief Michael Rampino said port security notified them that there was a fire in the tank. Rampino said the 180,000-gallon tank had about 55,000-60,000 gallons of biodiesel in the bottom and was smoking when crews arrived on scene.
"Upon our arrival, we started applying foam to it," he said. "Shortly thereafter, the structural integrity of the tank gave way. Part of the tank had collapsed in and the top had kind of slid into the tank itself, which in a lot of ways is helpful to us because it's an older tank and we don't have the ability to inject the foam from the bottom of the tank.
"We have to get it into the top."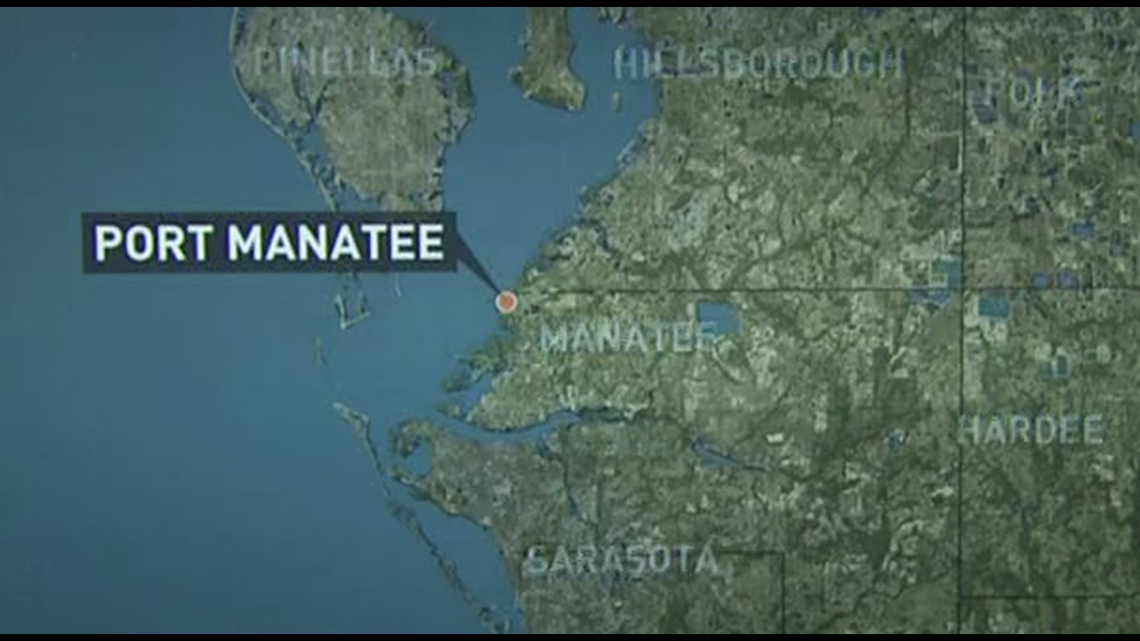 Crews needed about 3,300 gallons of foam to put out the fire. They had about 1,900 gallons, so they called in crews from the Sarasota airport, as well as Hillsborough County Fire Rescue to bring additional foam.
Because of the amount of damage, the State Fire Marshal's Office is investigating. Investigators said Monday the fire remains "a mystery" because they said there was no heat source, no ignition source and no one was working in the tank at the time the fire started.
Investigators said they don't believe the fire was intentional, and the state will be out this week to investigate.
There were no injuries reported when crews when crews got to the fire, Rampino said. He also said it's not a threat to the community or the environment.
The biggest concern for crews as the fire burned was a complete collapse of the tank, Rampino said.
The fuel in the tank is palm oil-based. It doesn't have petroleum and is produced from vegetable oil and animal fat.