BRADENTON, Fla. — The fathers of two teens killed in a South American motorbike crash announced Thursday a scholarship fund created in their memory.
Zachary Morris and Albert Ales died May 24 while exploring Peru, the School District of Manatee County said. Both were 18 years old and graduates of Southeast High School in Bradenton.
The families have created a lasting endowment that will award scholarships to two Southeast HS Inter-Baccalaureate students each year.
The teens' fathers spoke Thursday at Southeast High School.
Morris's father said the families were looking for a doctor they think was on vacation in Peru and helped comfort the teens in their past few moments.
The teens' parents said they don't know the man, but had his picture and said they would like to thank him for being a good Samaritan.
10News
A celebration of life for Morris and Ales is set for 10 a.m. Saturday at the Woodland Community Church at 9607 East State Road 70 in Bradenton. The public is welcome to attend.
Previous: Florida school district calls loss of 2 graduates in Peru 'heartbreaking tragedy'
Remembering Southeast High School graduates killed in Peru crash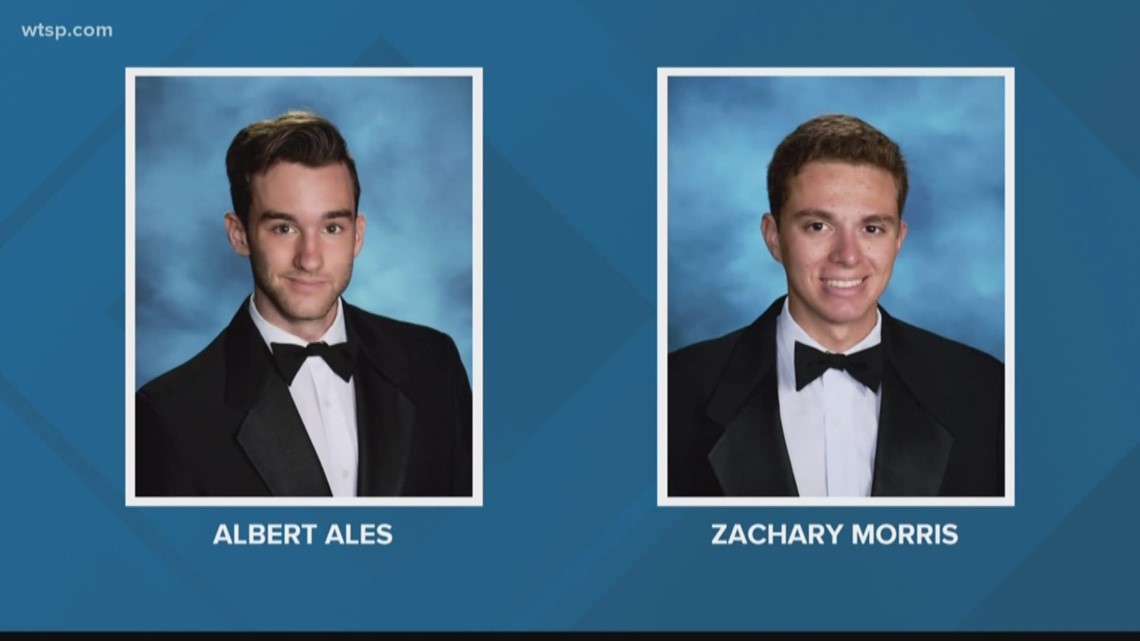 What other people are reading right now:
►Make it easy to keep up-to-date with more stories like this. Download the 10News app now.
Have a news tip? Email desk@wtsp.com, or visit our Facebook page or Twitter feed.